Valentine's Day is going to fall on a Monday, arguably the least romantic day of all days. If you were to rank days on a romantic scale, Friday has got to be the most romantic. That's why we fiesta on Fridays, see?!
The rest of the weekdays are about the same… no more and no less romantic than each other… Weekends are obviously more romantic than weekdays… But Mondays take the cake as the most unromantic! Right?!
So… a Monday Valentine's Day is so unexciting! Why even bother to celebrate?! I'm really not trying to make excuses here, but I have no idea what to give or what meal to serve.
I feel like I've done everything in the past. Surf and Turf, Paella, chocolate lava cakes…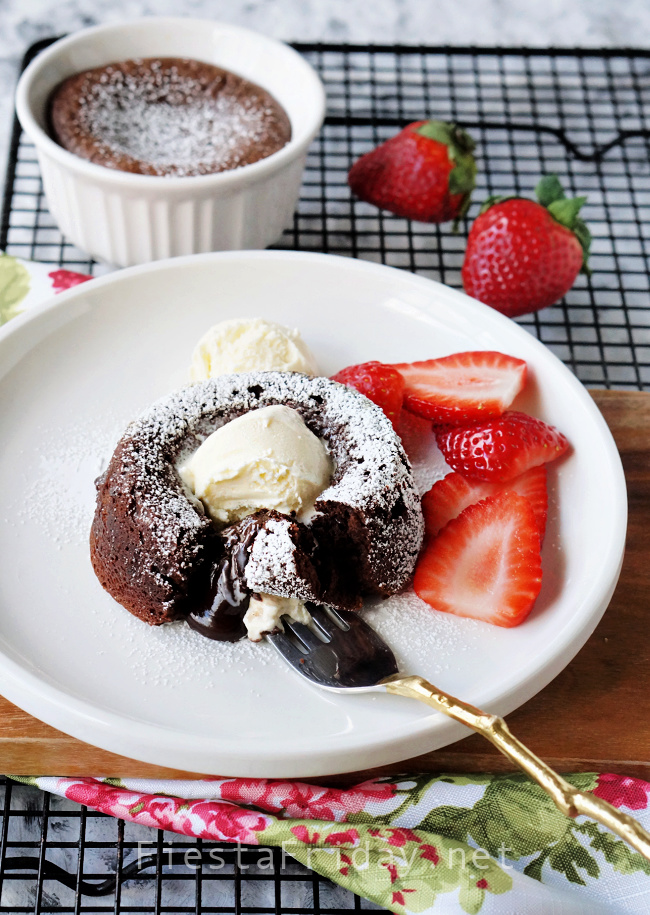 I've made heart-shaped beignets, bombolini, and heart-shaped everything else, seriously. At this point, I think if I serve a turkey avocado sandwich, it'd be good enough.
I know what I'll be getting, though… chocolate, and flowers… what else?! I hope he remembers my favorite flowers and I hope he doesn't buy me this box of chocolate again.
Because then I'll be forced to share with him ? ?
But what to give him in return?! Maybe socks, he needs socks… men always need socks, don't they?!
And if I find the motivation to make something truly Valentine between now and Monday, I'll let you know.
Maybe These Will Inspire Me…
Tender Shaved Beef Fajitas
Heart-Shaped Valentine Cookies
Red Velvet Pancakes with Sweet Cheese Glaze
Pineapple Sorbet with Baobab and Mint
***
Now, let's party! Join Fiesta Friday #419 by adding your link(s). Don't forget to link your post to FiestaFriday.net so you can be featured.
If you're interested in becoming a cohost, please let me know.
If you're new to Fiesta Friday, please read the guidelines.
You are invited to the Inlinkz link party!