Who's ready for Mardi Gras? The husband, that's who!
He keeps reminding me… Remember, Fat Tuesday is in two weeks! As if I need reminders. And what does he mean, honestly, by giving me these reminders?
I guess he wants food. Lots and lots of it. I'm not opposed to lots of food, generally speaking. It depends on the kinds of food, I suppose.
I wonder what his choice of fat is for Fat Tuesday this time around. A triple bacon burger with fries and onion rings on the side would be my guess. I, on the other hand, more often than not, want beignets. But this year maybe I'll do King Cake, instead.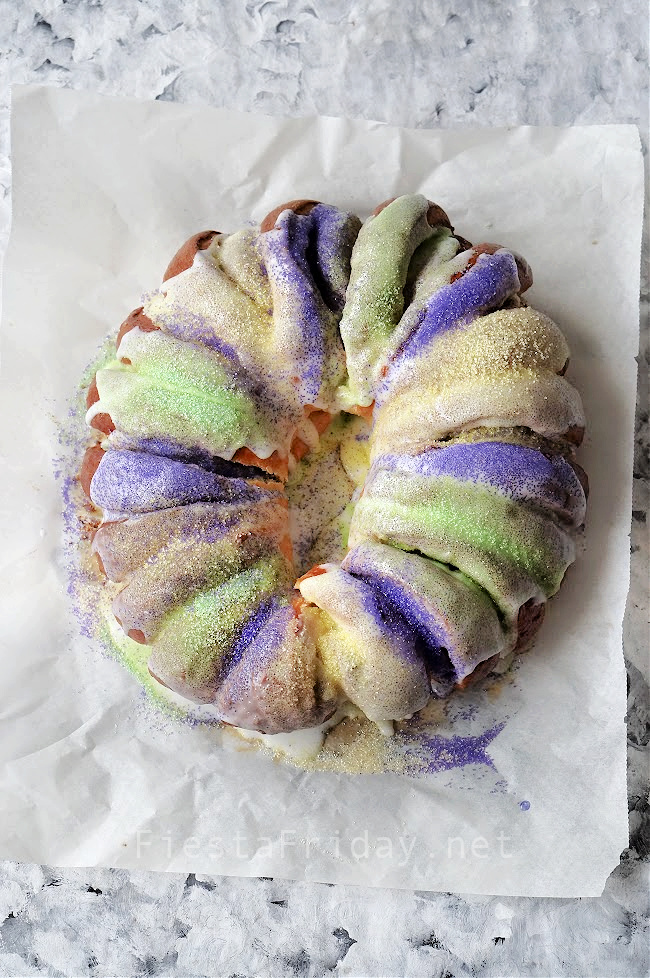 It's such a happy cake, so colorful. It makes me happy just looking and thinking about it.
What about you? Will you be celebrating Mardi Gras aka Fat Tuesday? And how would you mark the occasion? Let us know, please.
It's Now Time For Features
Mardi Gras Macarons
Asian Chicken Nachos
Texas Hot Cocoa Brownie Cake
How To Make Ready-to-Use Minced Garlic
***
Now, let's party! Join Fiesta Friday #420 by adding your link(s). Don't forget to link your post to FiestaFriday.net and the cohost's blog so you can be featured.
Your cohost this week is Jhuls @ The Not So Creative Cook
If you're interested in becoming a cohost, please let me know.
If you're new to Fiesta Friday, please read the guidelines.
You are invited to the Inlinkz link party!