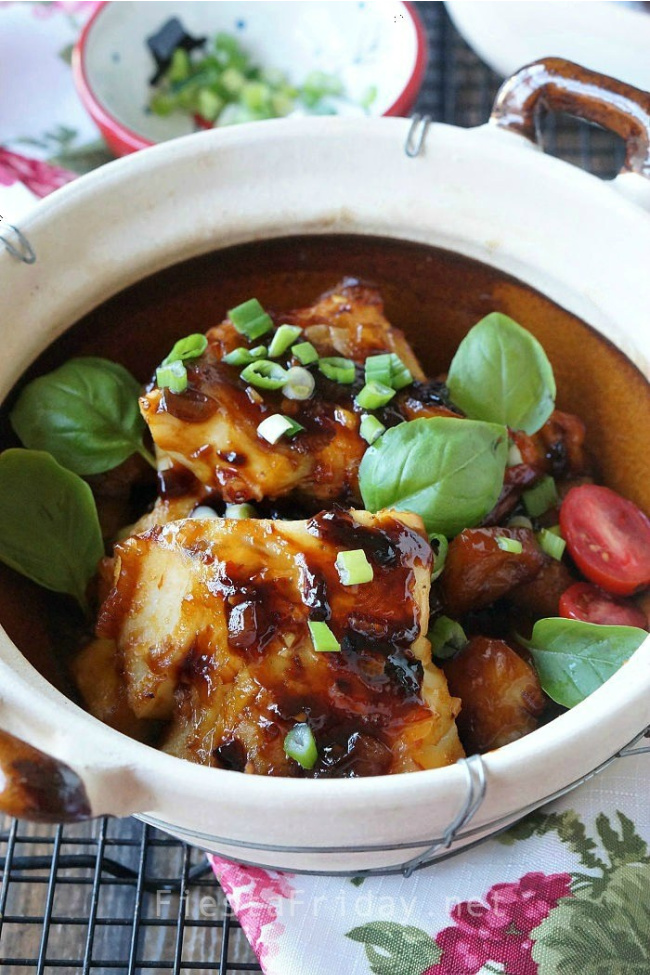 Vietnamese Claypot Fish (Ca Kho To) has been described as Vietnamese everyday soul food by cookbook author and Vietnamese cuisine expert Andrea Nguyen. I understand why. It's a dish that showcases the characteristics of traditional Vietnamese cuisine with its balance of flavors – sweet from the caramel and salty from the fish sauce.
And it embodies what Vietnamese home cooking is all about, frugal but flavorful and simple but satisfying. Then, of course, it's utterly delicious, even in its most basic form, minus the adornment of fruits, vegetables, or herbs.
I like the addition of those optional ingredients in my Vietnamese Claypot Fish, however. They help create a more complex and sophisticated dish.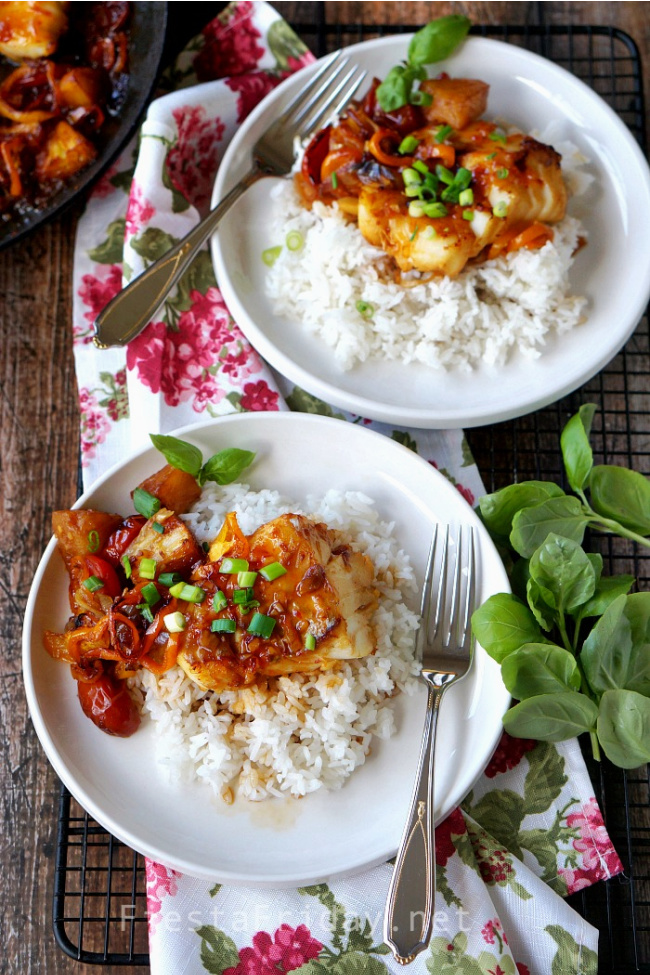 This is how I make my Vietnamese Claypot Fish (Ca Kho To):
First of all, is a clay pot essential? Vietnamese Claypot Fish aka Ca Kho To, despite its name, doesn't necessitate the use of a clay pot to make it authentic or tasty.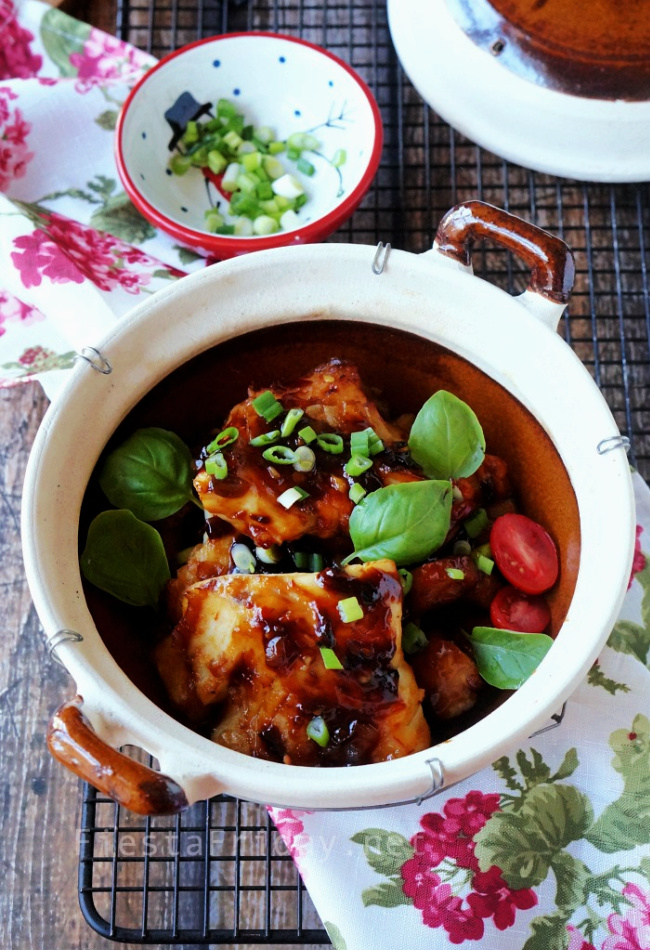 I bought a clay pot specifically to make this dish, just so that my Vietnamese Claypot Fish stays true to its name. Plus I wanted to find out if, in fact, the clay pot affects the way the dish tastes. Well, I'm happy to report that apart from the aesthetic of the presentation, the clay pot doesn't really contribute in a meaningful way. Any cooking vessel can be used to make the Vietnamese Claypot Fish successfully.
What are the essential ingredients in Vietnamese Claypot Fish?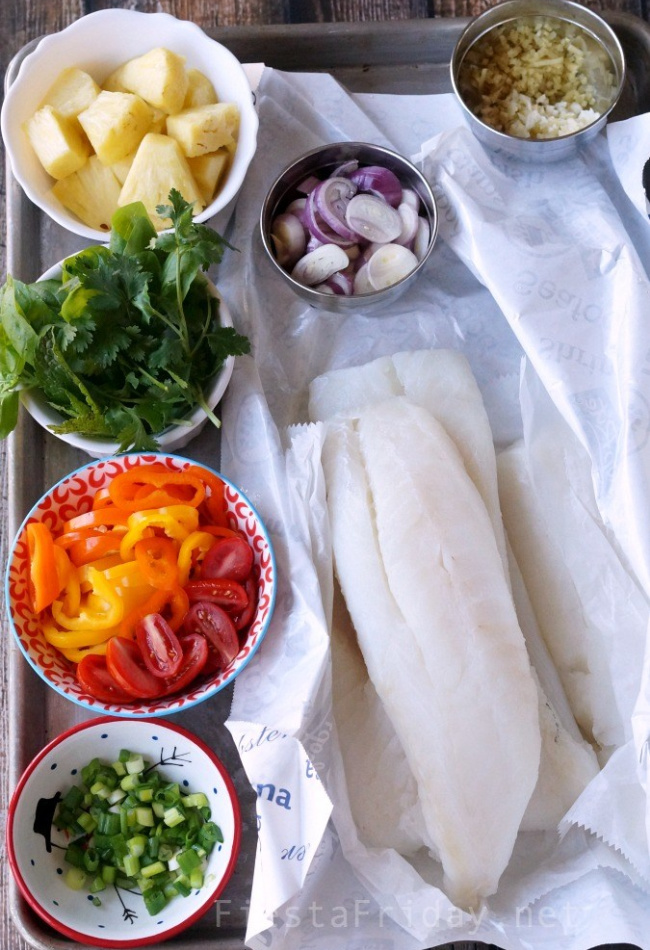 While a clay pot is not a make-or-break part of successful Ca Kho To, the following ingredients are:

The aromatics
Garlic
Ginger
Onion or shallot
Fish Sauce
This one is non-negotiable. If you really, really don't like fish sauce, maybe you can use oyster sauce, or soy sauce, or Worcestershire sauce, but you won't get that distinct flavor only a good fish sauce can give.
Caramel Sauce
The only difficult part of Vietnamese Claypot Fish is the making of the caramel sauce. It's tempting to substitute this with ready-made store-bought jarred/bottled caramel sauce, but please don't. It's not a good substitute.
I'm thinking molasses may be a better substitute, but I haven't given it a try, so don't quote me.
If you plan on making this dish more than once, or if you want to experiment with more Vietnamese dishes, it's worth making a good amount of caramel sauce. The process may be somewhat daunting, but I have broken it down into simple steps that anybody can follow.
Here's The Setup: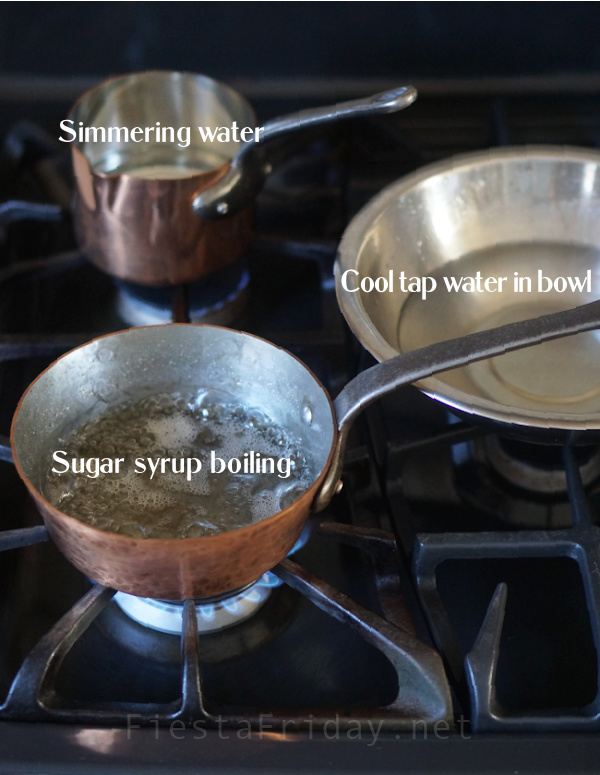 Fill a large bowl halfway full with cool tap water.
In a small saucepan, keep a cup of water heated by simmering slowly.
In another saucepan, boil 1 cup sugar with 1/4 cup water, on medium heat. Make sure the saucepan is small enough to fit inside the bowl of water.
Stir until sugar dissolves. You can stop stirring once sugar has dissolved.
Continue boiling. You can swirl the saucepan occasionally and carefully to make sure the sauce heats up evenly. If sugar crystals form on the side of the pan, you can use a pastry brush dipped in water to push them back into the sauce.
When the sauce turns dark brown, remove the saucepan from heat. The sauce will continue cooking and get darker. Swirl until it reaches the color of molasses or black coffee. (Be careful, it's smoking hot!)
At this point, you need to stop the cooking, so dip the bottom of the saucepan into the cool water in the bowl. The water will sizzle and create a lot of steam, so try to do this at an arm's length.
Now slowly drizzle about 1/2 cup of the heated water into the caramel sauce, then use a whisk to mix. The sauce will seize and there will be clumps of caramel that seem resistant to mix. Don't worry. Keep whisking. You can put the saucepan back on medium heat while whisking to loosen the sauce.
When the sauce is smooth, take it off the heat, and let it cool. It will thicken. Once it cools, pour into a jar and seal. Supposedly, it'll keep indefinitely, or at least for a long time, just like molasses.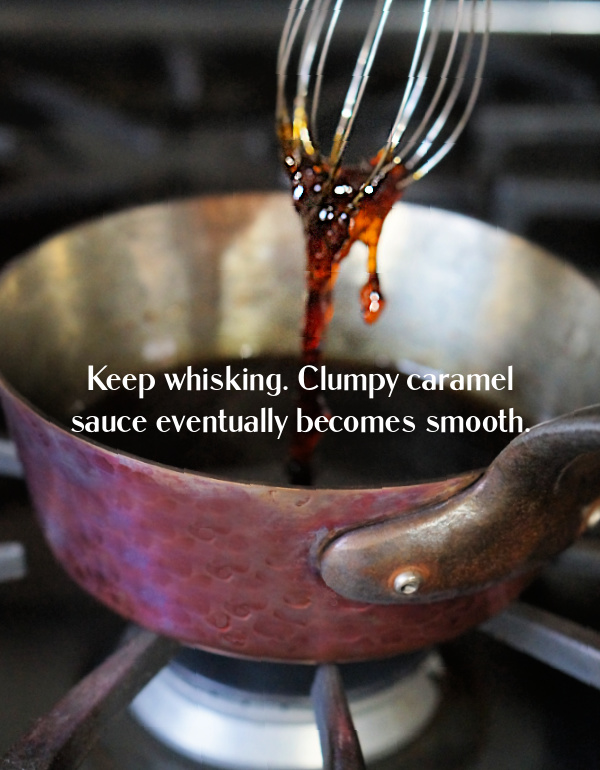 So, while those above are the basic necessities in Ca Kho To, the following are nice additions though not necessary.
Optional, but highly recommended
Pineapple
Cherry tomatoes
Sweet peppers
Herbs
Okie Dokie, I think I've got all the bases covered. Let's make Vietnamese Claypot Fish!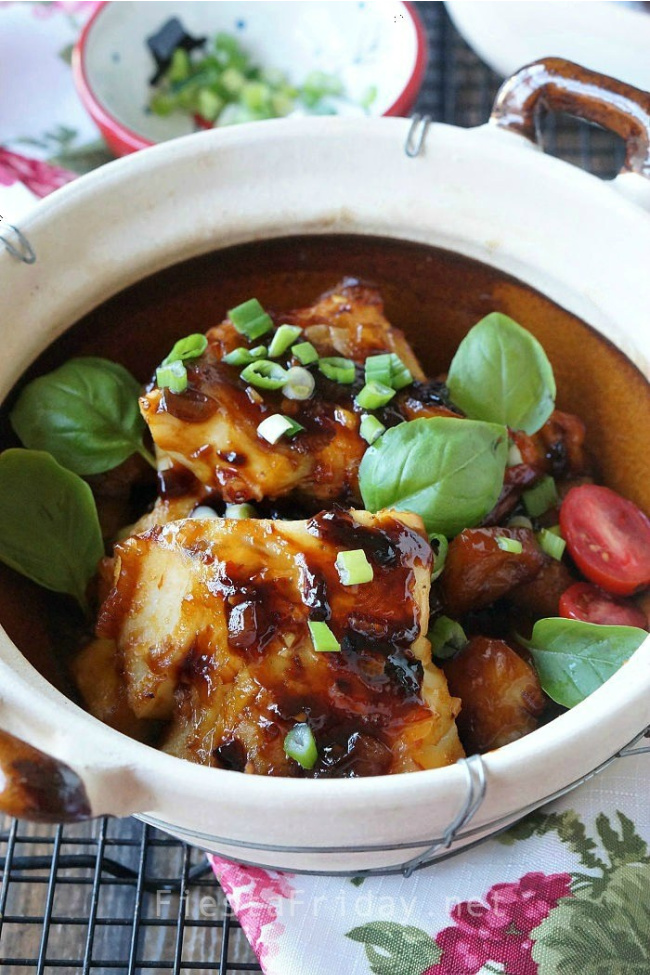 Vietnamese Claypot Fish
Hailed as Vietnamese everyday soul food, Vietnamese Claypot Fish (Ca Kho To) offers a complex mix of flavors in a single bite. Sweet from the caramel sauce and salty from the fish sauce, it embodies what Vietnamese home cooking is all about, frugal but flavorful and simple but satisfying. Above all, it's utterly delicious!
Author:
Angie | FiestaFriday.net
Recipe type:
Fish/Seafood
Cuisine:
Asian/Vietnamese
Ingredients
1½ lbs. fish fillets (cod or catfish), cut into serving sizes
2 tablespoons olive or vegetable oil
1 small onion or several small shallots (about ½ cup sliced)
3 garlic cloves, minced (about 1 tablespoon)
1 tablespoon minced fresh ginger
4 tablespoons caramel sauce
2- 3 tablespoons fish sauce
¼ cup chicken stock (unsalted) or water
(Optional) 1 teaspoon sambal oelek or garlic chili
(Optional) ½ cup each of the following: pineapple chunks, cherry tomatoes (sliced in half), sweet peppers (cut into bite-sized pieces)
A handful each of the following herbs: green onions, basil (Thai if possible, if nor regular basil), mint, cilantro
Instructions
Heat the oil in a claypot or skillet over medium-high heat.
Add the garlic, ginger, and onion/shallots. Stir until garlic is golden brown, about 2 minutes, then add the fish pieces.
Cook until fish pieces turn opaque, flipping them once, about 2 minutes.
Add the caramel sauce and stir gently until fish absorbs the sauce.
Add the fish sauce, the optional sambal oelek/garlic chili, and chicken stock. Reduce heat to simmer.
Simmer uncovered until the sauce has slightly caramelized, about 10 minutes.
Add the optional vegetables and pineapple, placing them between pieces of fish. Cook for another 2 minutes or until all vegetables and pineapple are heated through.
Remove from heat and serve right out of claypot, if using. Garnish with fresh herbs. Wonderful served with jasmine rice!
If you like this recipe, please give it a ⭐⭐⭐⭐⭐ rating in the comments section below. Thanks!
Pin This To make Later!