After months of social distancing which was followed by a parade of snowstorms, is it a wonder that I developed a serious case of cabin fever?
My response to the fever was to order Aerogardens and mushroom growing kits.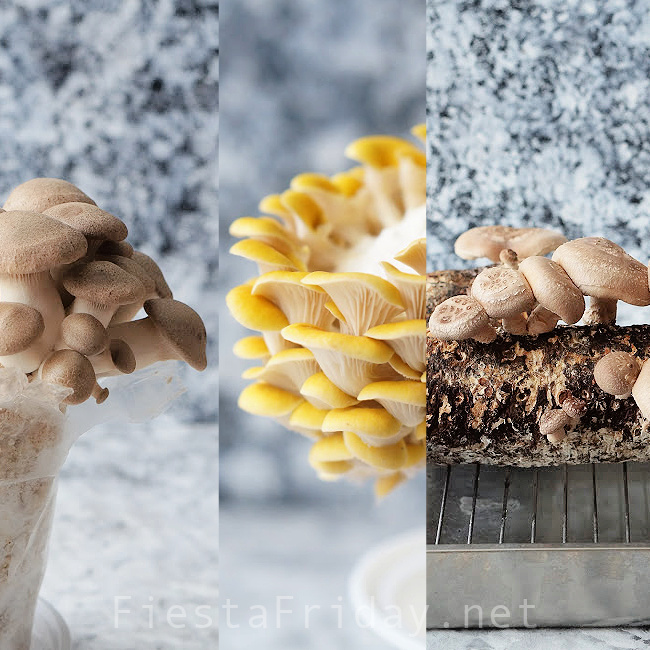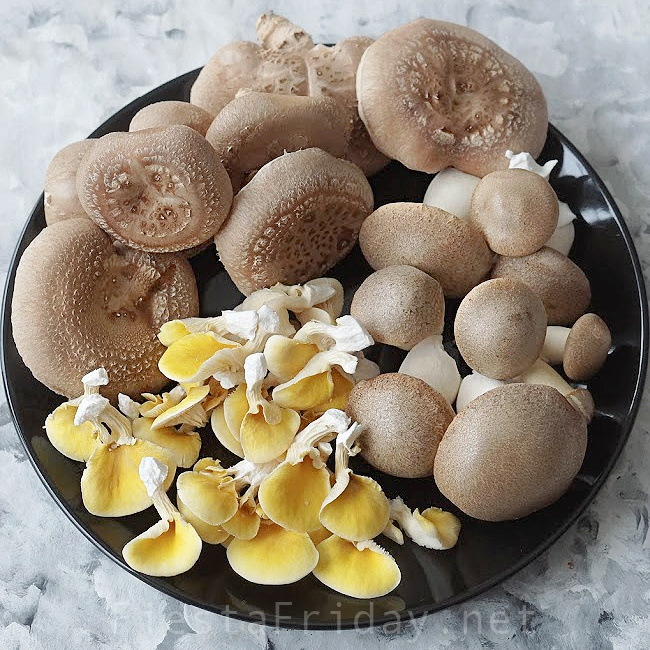 Would you like to know what I did with all the mushrooms?
Check it out here → Mushroom Risotto with Pork Cracklings
If you have other suggestions, just holler!
And now, we fiesta!
But First, We Look at These:
Rhubarb Frangipani Tart
"Wow! This tart is soo… pretty!! It's a work of art! I can't wait for my backyard rhubarb to sprout, and hopefully this year it'll be wearing pretty pink, or red, instead of the usual green." — Angie
Mini Shallot Bhajis with Minted Yogurt
"These mini shallot bhajis are so mouthwatering! Time to get a bag of shallots!" — Angie
Air Fryer Brownies
"Brownies is one the things I'd love to try when we get our air fryer and this is a good recipe to start with." — Jhuls
Garlic Butter Cod with Caper Sauce
"The Caper Sauce sounds tantalizing! This is our Fish Friday dinner tonight!" — Angie
***
Now, let's party! Join Fiesta Friday #369 by adding your link(s). Don't forget to link your post to FiestaFriday.net so you can be featured.
If you're interested in becoming a cohost, please let me know.
If you're new to Fiesta Friday, please read the guidelines.
You are invited to the Inlinkz link party!