Our Caterpie finally evolved into a beautiful butterfly.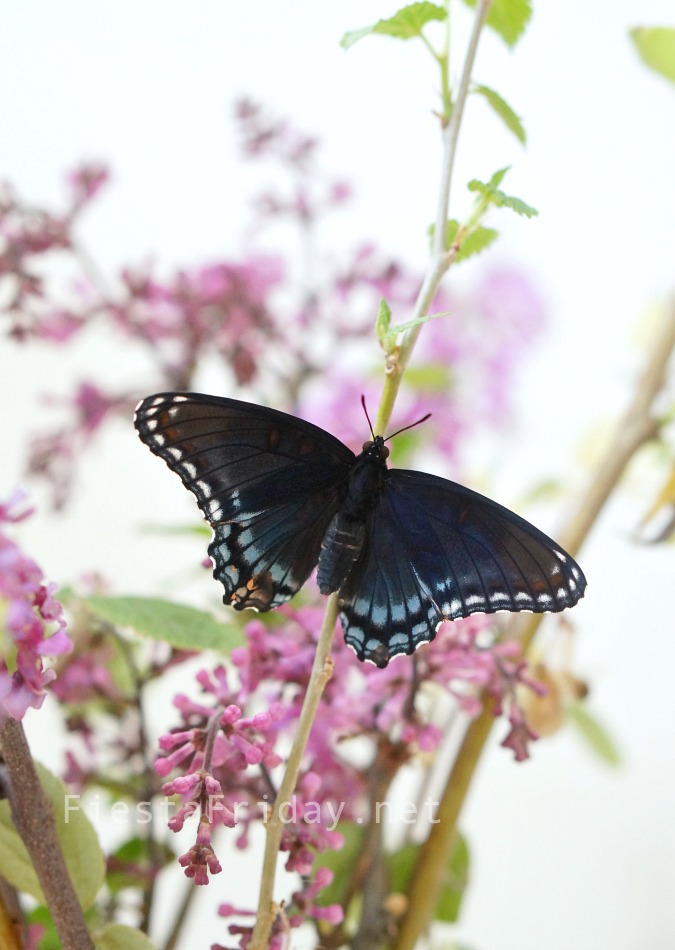 Doesn't she look majestic?! She's been renamed. She's now Butterfree.
This is what the bottom side of her wings looks like.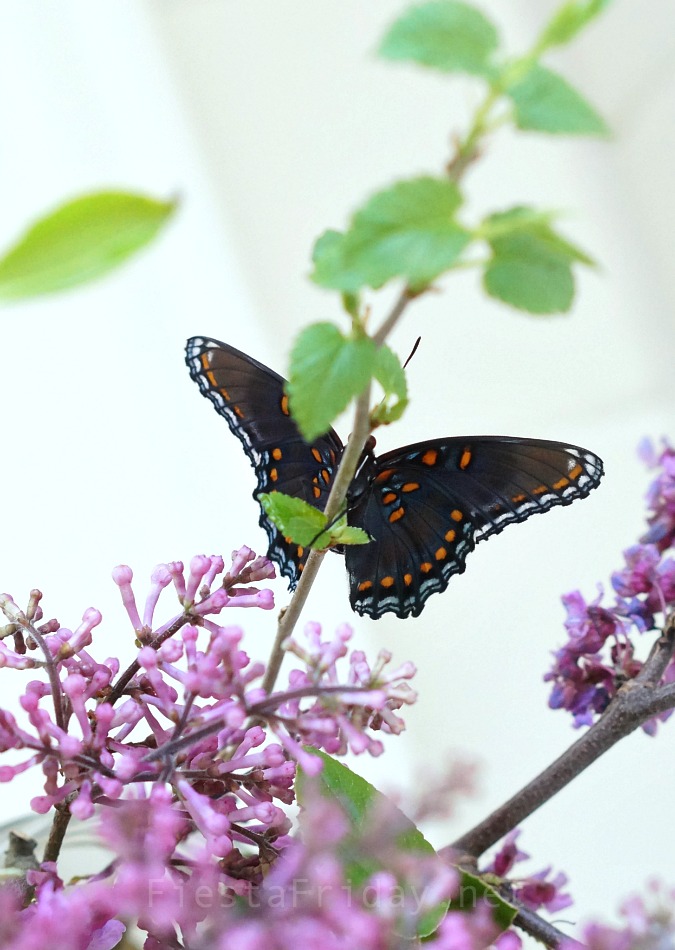 That's probably why she's called red-spotted purple butterfly, though the spots look more orange to me.
Here are more pictures of Butterfree.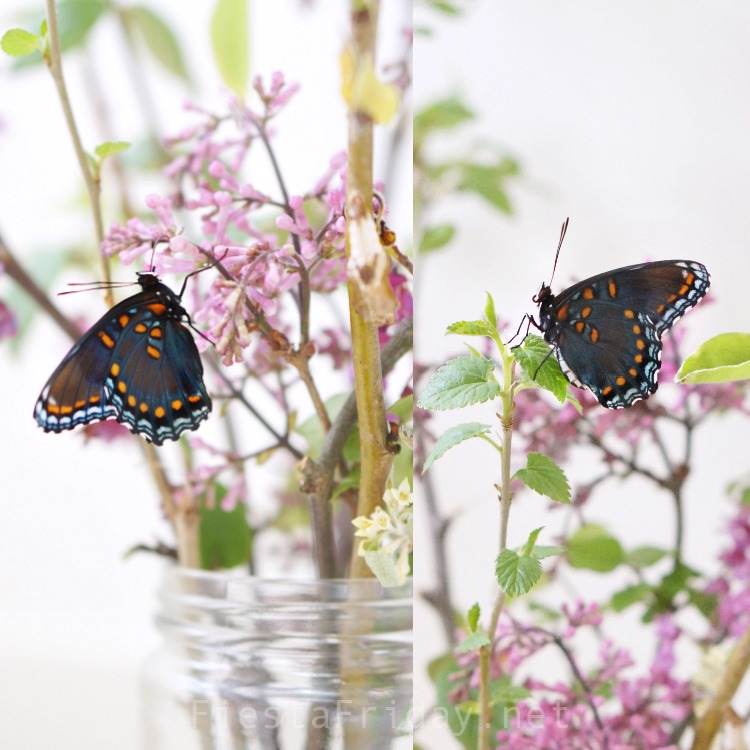 Can you spot her "skeleton" chrysalis in the photo above?
I feel so lucky to be able to witness her complete metamorphosis.
Meanwhile, the second caterpillar is growing fatter each day…
Now it's time for food!
Roasted Miso Marinated Vegetables and New Business
"The array of dishes had my mouth watering, sign me up!" — Liz
"Everything looks incredibly tasty, and each dish is beautifully presented. Wish I could place an order." — Angie
Impossible Cake
"Creating this dish inspires talent, and yes, beyond that… chocolate. I'm drooling." — Diann
"This was so interesting to read, like magic, and looks delicious." — Liz
Strawberry Skillet Cake
"A very unique skillet cake I'd love to try someday when the strawberries outdoors start to take off. It doesn't appear too sweet, but definitely chock full of flavor." — Diann
Easy Basil Pesto Dressing
"What a wonderful way to add extra flavor to a salad or any dish." — Liz
***
Now, let's party! Join Fiesta Friday #325 by adding your link(s). Don't forget to link your post to FiestaFriday.net and/or the cohost(s), so you can be featured.
Your cohost this week is Mollie @ Frugal Hausfrau
If you're new to Fiesta Friday, please read the guidelines.
You are invited to the Inlinkz link party!