I'm happy to report that our red-spotted butterfly caterpillar is alive and well. When I couldn't find it, I thought it had escaped the greenhouse or worse, died. But instead, it had moved to a neighboring plant.
Then, it started acting in a very peculiar way, like curling itself into the most painful-looking position. I was sure it was in distress. I thought maybe it was too warm in the greenhouse, so I opened the rooftop vent. Then it stopped eating and soon seemed to droop itself upside down. Once again, I feared the worst. But a couple of days later, the seemingly lifeless and limp caterpillar had turned into a completely different creature altogether.
It has now transformed itself into a chrysalis! I have to say it gives me the creeps looking at it. It literally makes my skin crawl. It's the ugliest chrysalis! Why can't it look like the pretty monarch butterfly chrysalis, with its golden crown, looking like a beautiful jewel?
Monarch Butterfly Chrysalis
Oh well, you can't have everything you want. Yes, it's ugly, but it's MY ugly chrysalis. Which will soon turn into a beautiful butterfly, fingers crossed.
I do have a hard decision to make once that happens. Do I let it go out to live its remainder 7 to 14 days of life in the wild, where most likely it won't find a mate (too early and cold in the season) before dying or should I keep it in the warm greenhouse and feed it with cut-up fruits? Decisions, decisions…
Now, Features!
Dalgona Coffee
"Apparently this Dalgona Coffee is the new craze these days. It's not surprising considering how amazingly creamy that coffee looks!" — Angie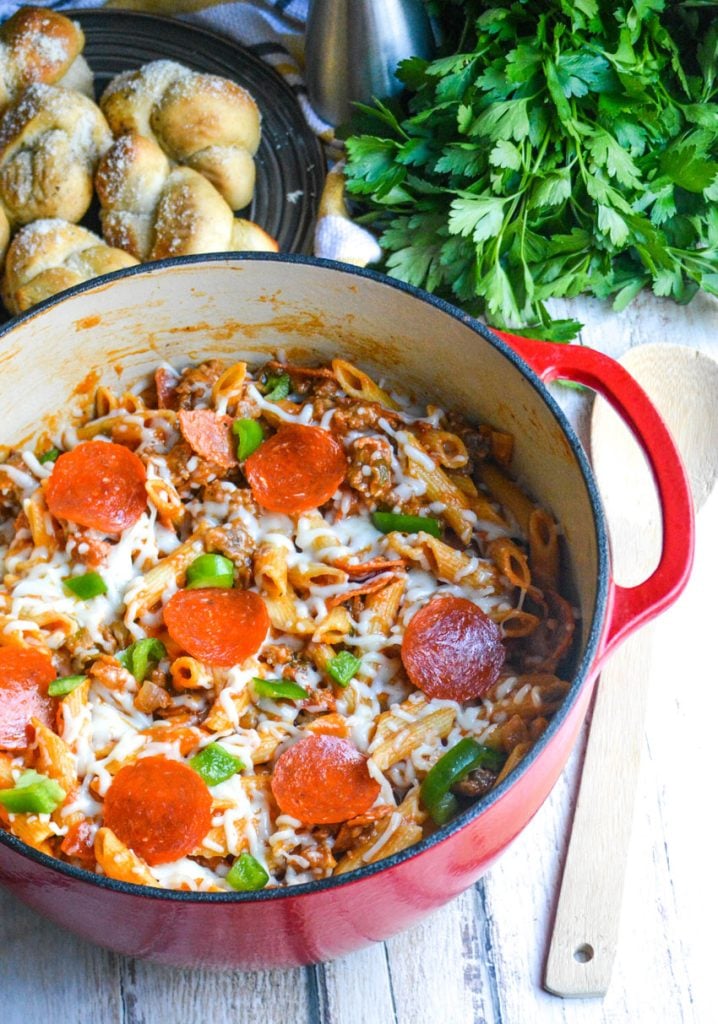 One Pot Pizza Pasta
"I don't know about you but this One Pot Pizza Pasta is what I am dreaming about the past few days. I mean, who can resist this scrumptious dish?" — Jhuls
Bake the Best Cinnamon Buns Ever
"I love cinnamon buns and I've been craving them for a few weeks now. This is something I need to try – they look completely amazing!" — Jhuls
Rhubarb Crumble Cake
"When it comes to rhubarb, my first thought always turns to jams and pies. What a wonderful idea this is to turn it into a cake!" — Angie
***
Now, let's party! Join Fiesta Friday #323 by adding your link(s). Don't forget to link your post to FiestaFriday.net and/or the cohost(s), so you can be featured.
Your cohost this week are Jhuls @ The Not So Creative Cook and Laurena @ Life Diet Health
If you're new to Fiesta Friday, please read the guidelines.
You are invited to the Inlinkz link party!