Hi, guys! How's everyone doing? Probably a little depressed, if I guess correctly. I'm with you; it hasn't been a lot of fun having to stay home ALL THE TIME. At this point, I'm going to have to start taking 3 naps a day just so I can pass the time.
But, we have to persevere a little longer, okay?! We can't let our guard down yet. We must continue to do our parts to beat this Covid beast. Yes, it's a beast! Vicious beast! But I believe we can overcome it.
There are signs that the worst may be over. For instance, in my hometown, today we only added 1 more case. My husband has been tracking the cases in our county. He makes charts and graphs, then analyses them, then make predictions and projections, etc. He gives me a daily report, by the way. How nice to have my own statistician in the house. Clearly, he's got too much time on his hands.
In other news, our Caterpie (that's what we decided to call it) is taking its own sweet time eclosing. That's the technical term for when a butterfly emerges from its pupa/chrysalis (learned a new word, yay!). But I did find a sister or brother for it. Look!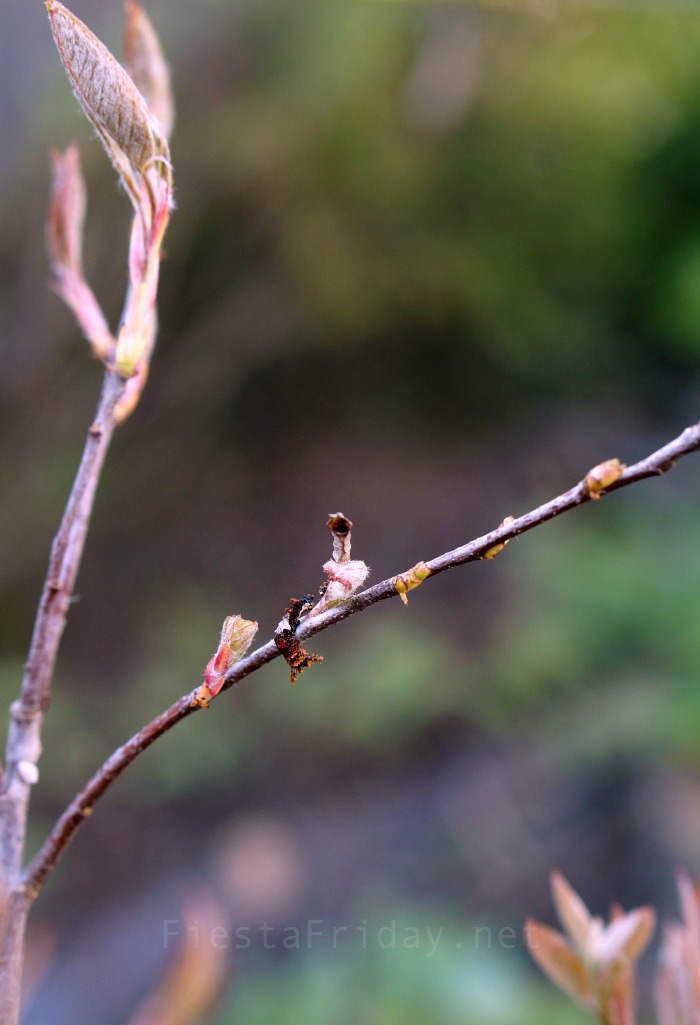 That's an itty bitty caterpillar right there, with yellow horns. See it? Right next to its hibernaculum (another word learned)? That thing that looks like a little pipe with an opening, that's the little caterpillar's hibernaculum. Isn't it all fascinating?
I'll keep you posted on the two caterpillars' progress.
Now, we party! But first, this:
Chocolate Snickers Cake
"Seriously! How could you not love this cake! Kat has once again made a gorgeous looking 'want & need' cake! I want! I need! ?" — Laurena
"I am always amazed by Kat's cakes – they always look elegant and definitely a showstopper. This Chocolate Snickers Cake is absolutely an answer to my cravings." — Jhuls
Bunny Treat Cups
"Nancy's Bunny Treat Cups are so adorable which everybody would love – simple and fun to make." — Jhuls
"I know Easter is over (except for the Eastern Orthodox Easter) but this is such a great idea for any holiday. Think of 4th of July Treat Cups, or Monster Treat Cups for Halloween, etc." — Angie
Affogato with Amarula and Vanilla Ice Cream
"Oh wow! I want not one but three of these! Ice-cream, coffee, and biscuit sprinkles! How delicious!" — Laurena
Lentil and Apple Soup with Bacon
"So I'm not sure Mother Nature got the memo that it's now spring. It's been downright freezing these past few days! So I'm into the warm soupy thing right now. Like this soup. Looks so comforting!" — Angie
***
Now, let's party! Join Fiesta Friday #324 by adding your link(s). Don't forget to link your post to FiestaFriday.net and/or the cohost(s), so you can be featured.
Your cohost this week are Diann @ Of Goats and Greens and Liz @ Spades, Spatulas & Spoons
If you're new to Fiesta Friday, please read the guidelines.
You are invited to the Inlinkz link party!