My Spring break (very late this year) is close to being over. I've spent most of it working the garden. Weeding, tilling, pruning, planting… and replanting… and weeding some more.
As usual, the garden at this time of year is dominated by the arugula and lemon balm. Anybody wants some?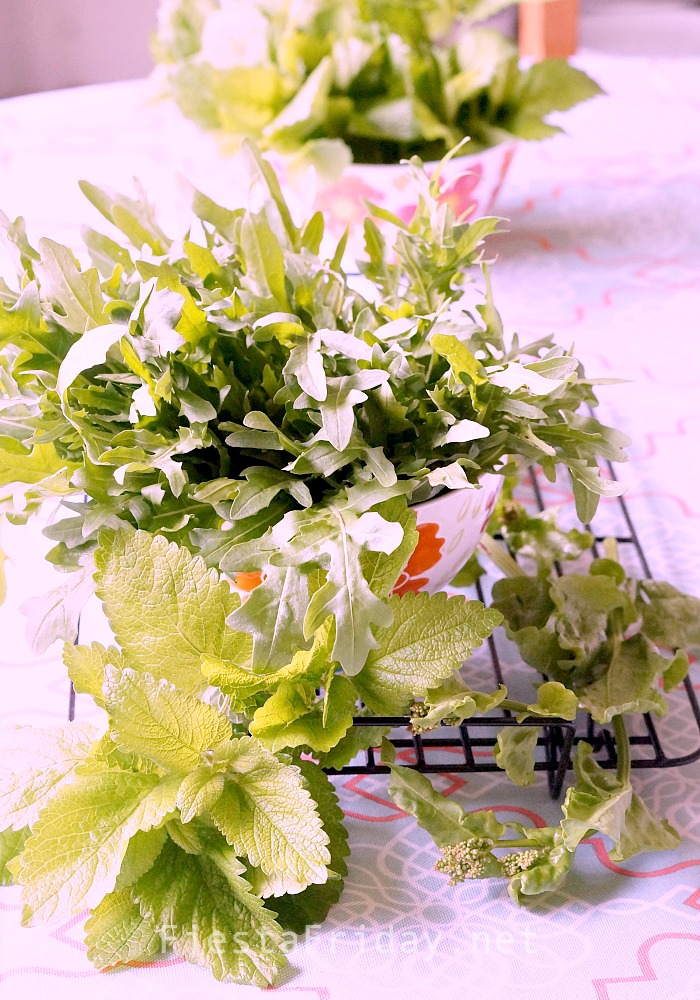 Hardly anything else was done, except for napping and going out to eat. I must say it's been the Spring break of my dreams. But there's going to be an out-of-town trip sometime later this afternoon. I've promised the daughter a visit to her beloved miniature horses.
I myself would prefer a trip to my beloved beach. Maybe there's time to do both. Two day trips in a weekend are definitely doable.
In the meantime, there's a fiesta I need to go to.
But first, take a look at these
Italian Vegetable Soup with Dumplings from Kitt @ The Kittchen
"I don't know where to begin. I really, really want this soup! You don't often see dumplings in vegetable soup, but why not?! It just sounds so good!" — Angie
Caramel Egg Cupcakes from Kat @ The Baking Explorer
"I can't stop thinking about these creative and mouth-watering cupcakes. Does it get any better than oozing caramel atop an enticing cupcake? Delicious!" — Antonia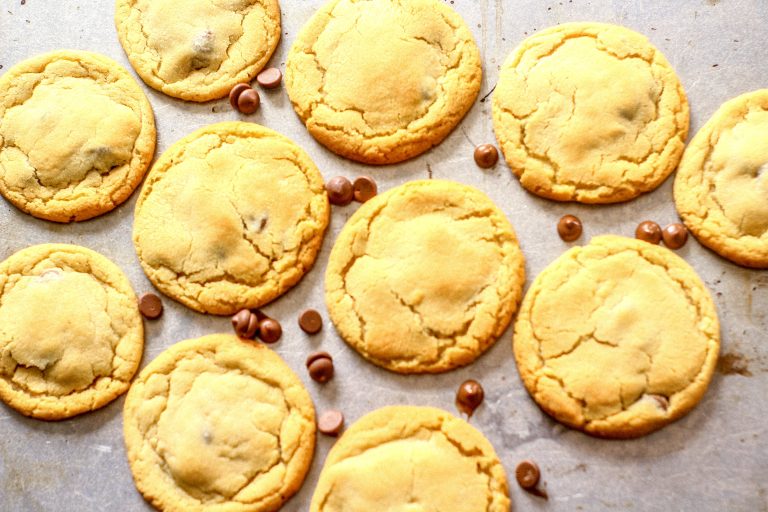 Peanut Butter Chocolate Chip Cookies from Jenny @ Apply To Face Blog
"Wow, perfectly golden brown cookies with the delectable combination of peanut butter and chocolate. I bet these cookies taste heavenly!" — Antonia
Imli Ka Amlana|Refreshing Tamarind Summer Cooler from Priya @ The World Through My Eyes
"This is such an intriguing recipe for a drink, to say the least. But it had me at cardamom and mint, and hey, it's supposed to refresh and help you cool down in the heat, not to mention aid in digestion, too. Such a helpful drink!" — Angie
***
Now, let's party! Join Fiesta Friday #273 by adding your link. Don't forget to link your post to FiestaFriday.net and the co-hosts' blogs, so we can feature you. Your co-hosts this week are Mollie @ The Frugal Hausfrau and me aka Angie @ Fiesta Friday.
If you're new to Fiesta Friday, please read the guidelines.
If you're interested in becoming a co-host, please leave me a message.
You are invited to the Inlinkz link party!