Hey, guys! Don't mind me here, I'm just passing through.
I'm not partying with you today. I have better and more important things to do!
.
.
.
.
.
April Fools!!! 😀 😀 😀
Of course I'll party with you! Anytime! Nothing is more important!
Although I'll be going out of town again this weekend. Apparently we didn't get enough of Lancaster. Yup, we're going there again!
The daughter has "adopted" this old gal, and she wants to bring her organic carrots and apples.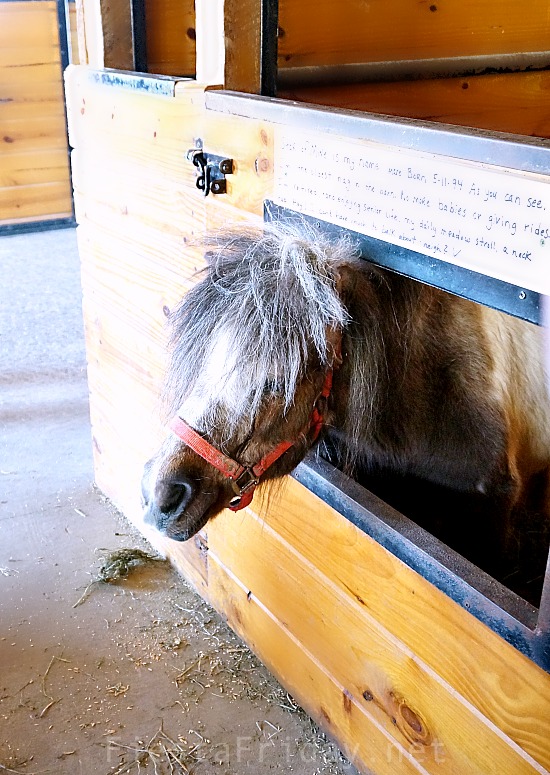 Plus I need to replenish my Amish cheese bread and corn nuggets. You can never have enough. I really should learn to make them myself. Anyone here has good recipes? I'll pay $50 for them.
April Fools!! 😀 😀 😀
I'll pay you with hugs and kisses, instead, how's that? The virtual kind, lol!
Anyway, let's party, guys!
First, Features!
Anti Gravity Bird's Nest Cake from Michelle @ Giraffes Can Bake
"I was left a little speechless by this one. Homemade cream egg filling suspended and dripping from a cracked chocolate egg, are you kidding me? That's one awesome cake!" — Natalie
"You cannot be serious!! This is ah-mah-zing!! It's a masterpiece. A five-star blue-ribbon gold-medal masterpiece!" — Angie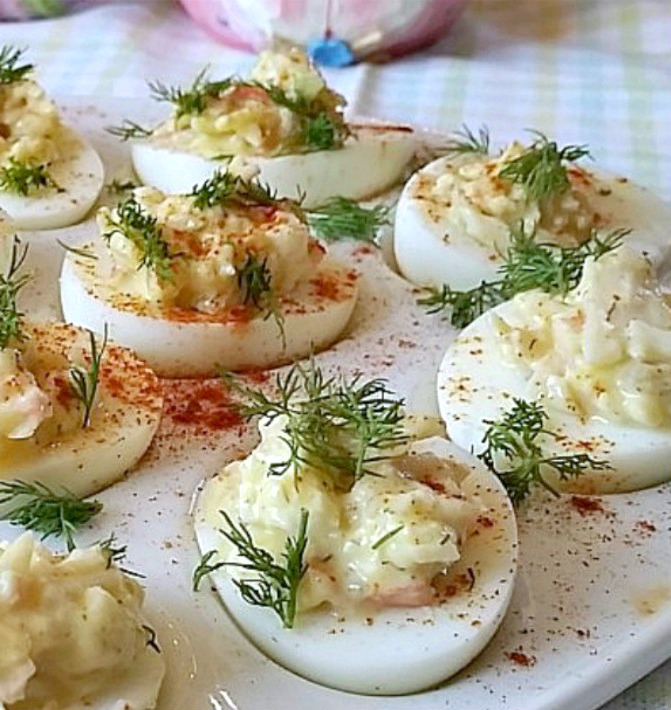 Best Crab Deviled Eggs from Quinn @ Dad What's 4 Dinner
"I can't resist a good deviled egg, one with lots of devilish goodness and creamy, spicy filling. With the addition of sweet crabmeat these are a fitting dish for any occasion." — Hilda
"I am positively drooling over these eggs. They look absolutely DELICIOUS!!" Angie
Aubergine Boat from Elaine @ foodbod
"I just love these little boats loaded with tahini sauce, chermoula, nuts and berries, floating on a sea of crisp lettuce. As eye-catching as they are mouth-watering, this is a dish I would be proud to serve to the most discerning of dinner guests, like myself!" — Hilda
Feta and Spinach Biscuits from Antonia @ Zoale
"Whenever feta cheese is combined with spinach, you know it's got to be good. These flaky, golden biscuits are no exception and look oh so easy to eat." — Hilda
***
Now, let's party! Join Fiesta Friday #113 by adding your link. Don't forget to link your post to FiestaFriday.net and the co-hosts' blogs. Your co-hosts this week are Sonal @ simplyvegetarian777 and Laurie @ ten.times.tea.
If you're new to Fiesta Friday, please read the guidelines
[inlinkz_linkup id=621134 mode=1]