Hiya, friends!
I'm in Lancaster. Amish Country.
Life is slow here. In fact, it's like stepping into a different age. Buggy rides, push scooter bikes, homemade root beer, homemade everything! (The food is unbelievably good!)
So if you want some R&R, this is the place to be. Or maybe you just want to slow down and smell the chocolate. Well, Hershey's Chocolate World is just around the corner.
As far as I'm concerned I can be here forever and be totally…
… bored… lol… I NEED my modern conveniences!! Plus I like my own house and my own bed, etc. A few days I can take, though, and appreciate.
Anyway, we've had a boatload of chocolate, which makes everyone happy. And more importantly, we got to meet and pet and feed the cute miniature horses at Lil' Country Store. That's all that matters!
But THE most important of all, it's Friday! Which means it's time to fiesta!
First, Features!
Savory Cheese Thumbprint Cookies with Tomato Bourbon Jam from Dini @ The Flavor Bender
"These cookies wowed me so much that I actually made them this week for some guests, and trust me, they are every bit as good as Dini tells us! I am in awe of this recipe. The cookies are wildly flavourful, and the jam is to die for. They will become a classic in my house!" — Julianna
Aquafaba Raspberry Ice-cream from Lauzan @ The Veggie Side of Me
"I've seen chickpeas brine being used in a variety of ways including meringues, but ice-cream??? Sounds fantastic and I can't wait to try it out myself" — Naina
Mango Carrot Cake French Toast Casserole from Mara @ Put On Your Cake Pants
"It's breakfast and dessert all in one, which means you can eat this for breakfast, lunch, and dinner. Right? 'Coz I've been told that if you've had your breakfast, you can then have dessert the rest of the day! This Mango Carrot Cake French Toast Casserole sounds pretty amazing." — Angie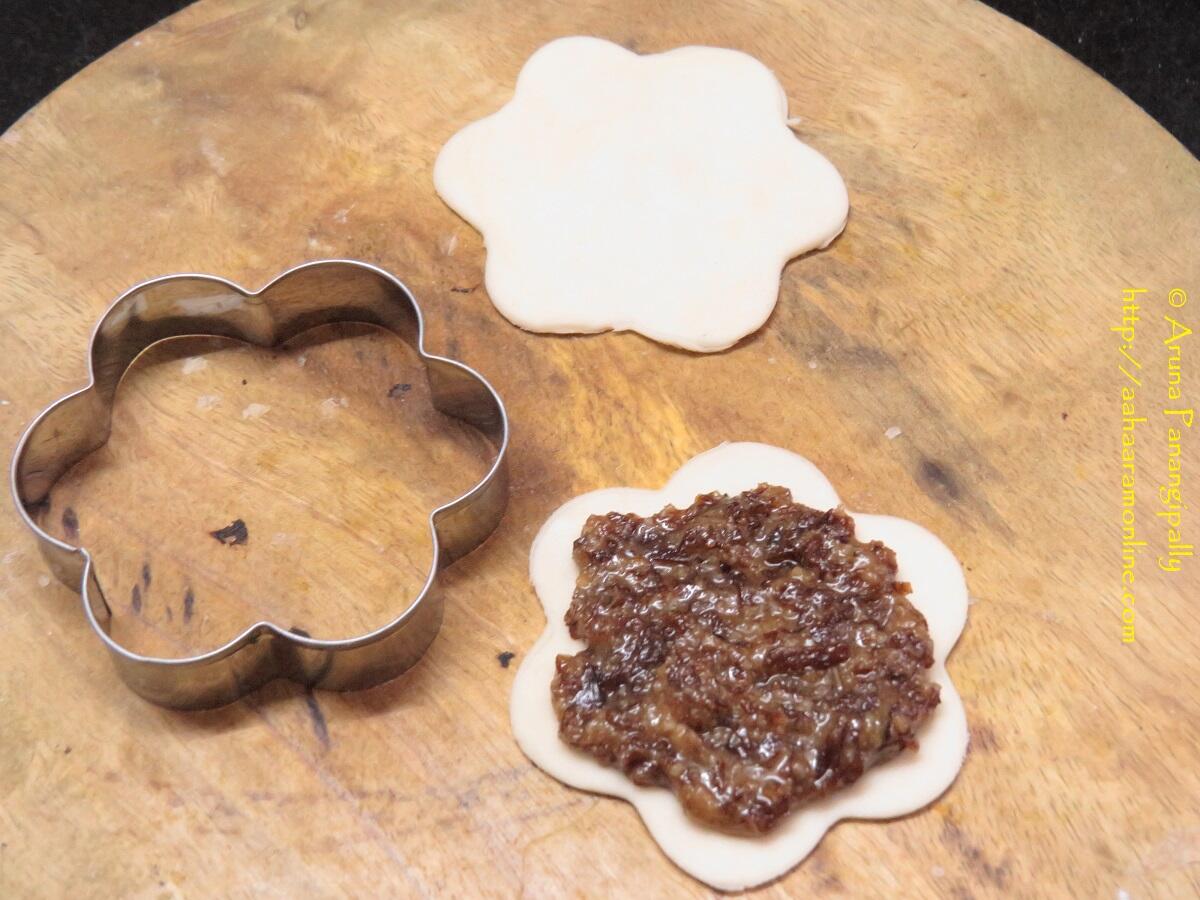 Khavyachi Satori from Aruna @ ãhãram
"Aruna made these intricate delicacies for the Indian festival of colors, Holi. It looks quite complex, has 3 different fillings and has me drooling!!" — Naina
***
Now, let's party! Join Fiesta Friday #112 by adding your link. Don't forget to link your post to FiestaFriday.net and the co-hosts' blogs. Your co-hosts this week are Natalie @ Kitchen, Uncorked and Hilda @ Along The Grapevine.
If you're new to Fiesta Friday, please read the guidelines
[inlinkz_linkup id=619019 mode=1]