So, what are y'all doing this Memorial Day weekend?
I offered the kids a trip to New York City, and stay overnight at a nice hotel, and check out some of the posh restaurants, and maybe do some shopping…and guess what?!
They said they'd rather stay home, instead!
Hmm…
Okay…if that's what they want, they shall get it. But I did get them to agree to at least go to Sunset Beach one afternoon. We went there on Mother's Day and I met a new a friend.
This little guy.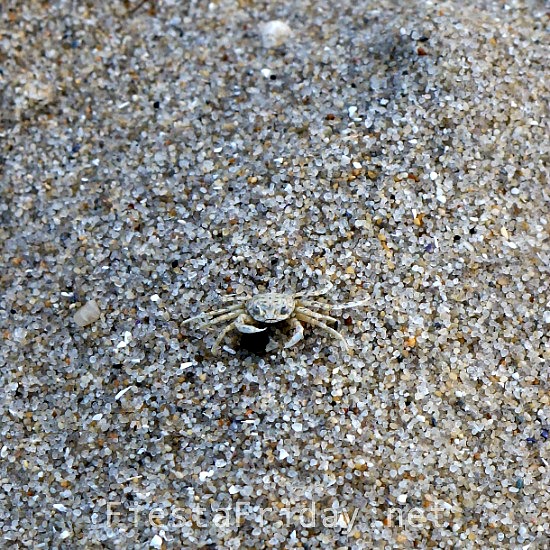 I'd like to give him another visit.
Seriously, I think Sunset Beach is so underrated. I don't know why it's not more well-known. I always had a good time every time I went there.
It's clean, not crowded, and you can beachcomb for diamonds.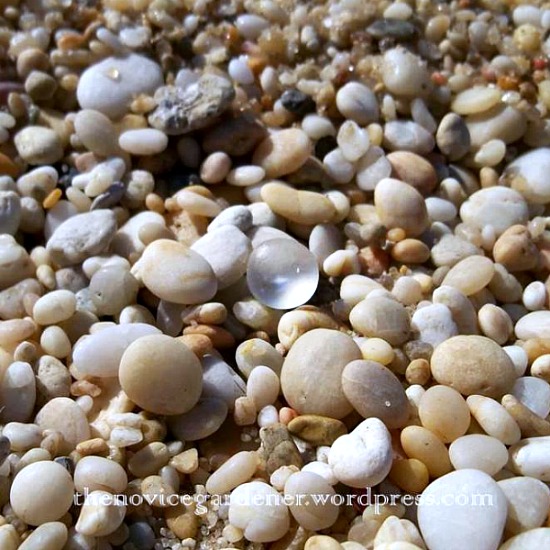 So. Much. Fun.
Well, they're really quartz, not real diamonds, but who cares. They're free! There's nothing more fun than finding free "diamonds" in the sand.
Pack yourself a picnic basket, bring your beach chair, a little bucket and shovel, and you're guaranteed a good time.
By the way, if you're interested, Sunset Beach is located in Cape May, New Jersey.
Oh, and if you want to stay until it gets a little dark, you'll catch a pretty amazing sunset.
***
These caught our eye from last week's fiesta:
Pretzel Rolls from Ginger @ Ginger and Bread
"These pretzel rolls are quite interesting both in terms of the nomenclature and the way in which it is made with the dough dipped in lye." — Su
"Ginger always seems to make bread making very easy. The pretzel rolls are so gorgeous and for sure, they are very delicious, too." — Jhuls
Drunken Fried Rice from Mollie @ Frugal Hausfrau
"Since I've been doing Whole30, I haven't eaten much rice – this drunken fried rice got me craving really bad. I love the added sambal oelek and molasses. You know what? I love everything!!" — Jhuls
Honey Whole Wheat Dinner Scrolls from Jess @ Cooking Is My Sport
"I like the creativity with which Jess has made these dinner scrolls, not afraid to experiment. The scrolls look perfect!" — Su
Strawberry & Rose Lassi from Anjana @ Happy & Harried
"Anjana is so creative and talented. I love the way she has transformed the traditional lassi into something so exotic with the addition of seasonal strawberries and the beauty and fragrance of rose petals. The lassi is so pretty and perfect for the warm weather. It would be a great addition to any party table!" — Su
***
Now, let's party! Join Fiesta Friday #173 by adding your link. Don't forget to link your post to FiestaFriday.net and the co-hosts' blogs, so we can feature you. Your cohosts this week are Lindy @ Love In The Kitchen and Paula @ Her Life Is Love
If you're new to Fiesta Friday, please read the guidelines.
[inlinkz_linkup id=717737 mode=1]