A healthy version of Chocolate Chip Banana Nut Muffins that remains hearty, moist, and flavorful!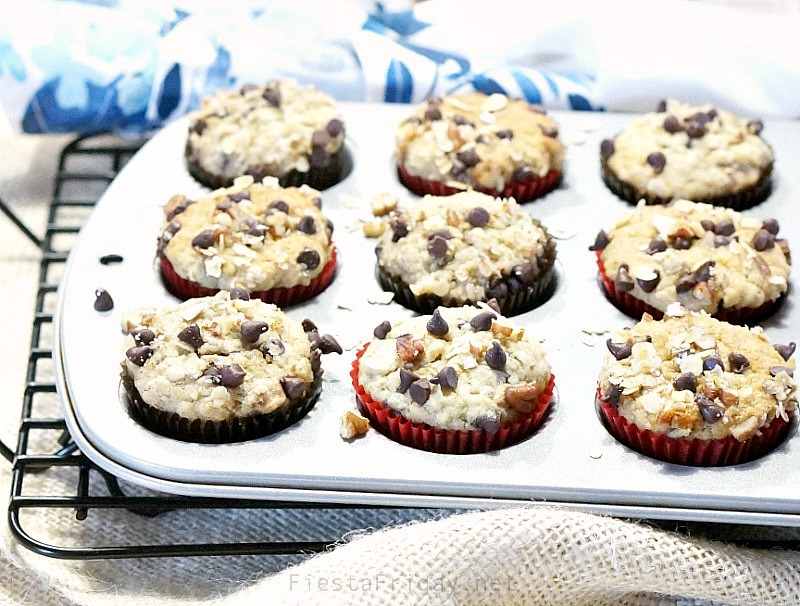 So, I made these muffins… and the kids and the husband practically I-N-H-A-L-E-D them!
The latter the worst offender of all.
These mini muffins are supposed to be two or three-bite muffins, but not for him. No, no, no…They're one-gulp morsels for him!
No kidding! I went out just for a few seconds to check on my plants on the deck, and when I came back in, they left me with just these three.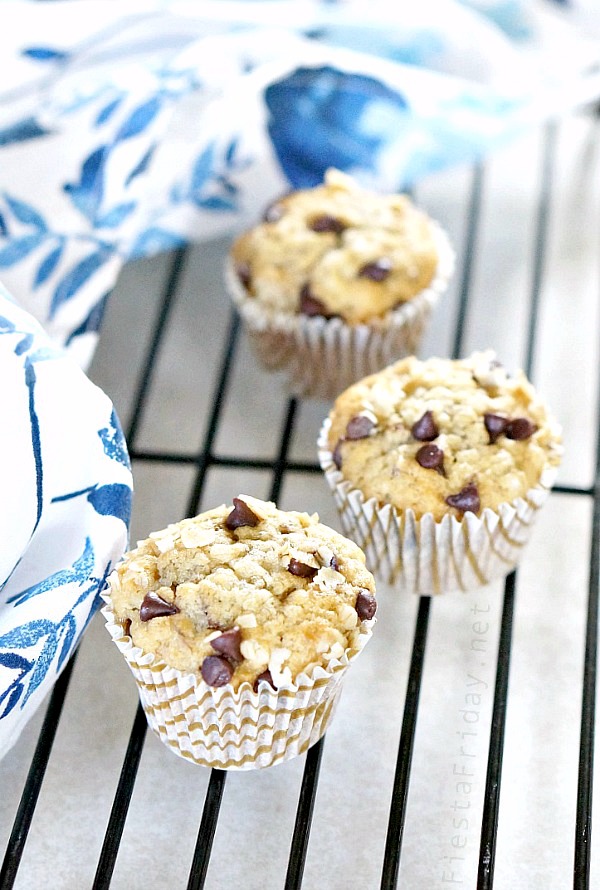 Out of a couple of dozens!
I actually caught the one-gulper red-handed, on the spot, in mid-gulp.
I guess I should take it as a compliment. They must be that good, right?!
But they shouldn't be eating that much sugar and butter in one day! And if they can't moderate themselves, I'll have to do some enforcing. Why do I always have to be the food police at home, why?!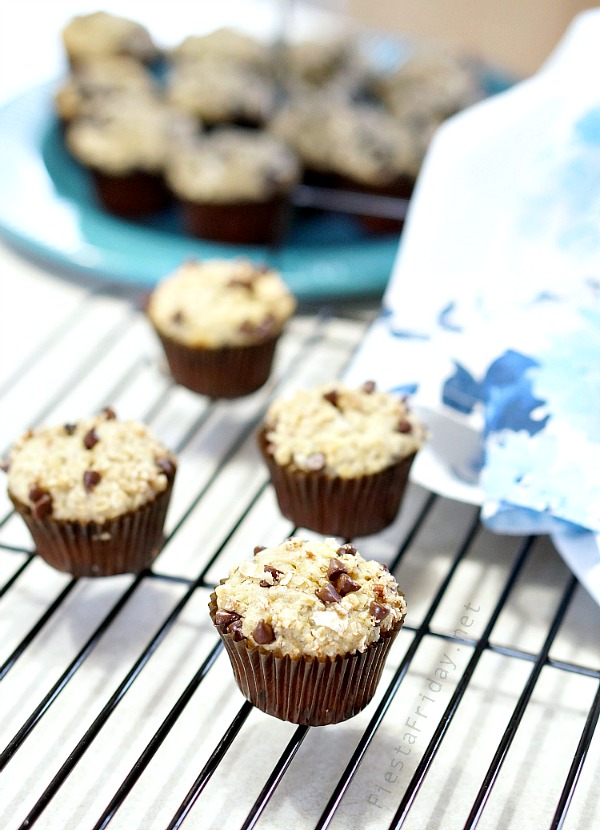 Anyway, I thought rather than police everyone, I decided to modify the recipe instead. Make it healthy so I won't have to worry about how much they eat.
And how much I eat, too, of course. You didn't think I was a saint, did you? There's always an ulterior motive and self-interest in everything I do.
So, this is a successful recipe makeover, guys! I sincerely mean it. These muffins are so good you wouldn't know it only has a quarter of the butter originally called for. I promise!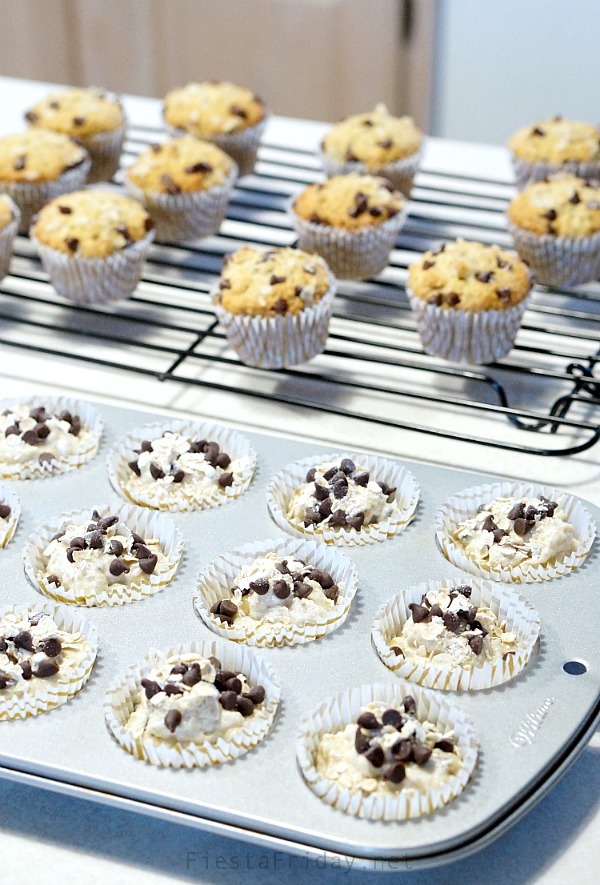 These are not the-supposedly-good-for-you-but-really-taste-like-cardboard-muffins-nobody-has-any-business-putting-in-their-mouth-kind of muffins. These are the-everybody-should-be-making-and-eating-'coz-they're-so good-and-good for ya-kind of muffins.
If you don't believe me, just make them yourself and then come back and tell me I'm right.
You're welcome!
***
A few words about making these Makeover Banana Nut Muffins:
Make sure your bananas are completely, totally, to-the-point-of-almost-being-rotten RIPE. Almost. With lots of brown spots. Like these:
Bananas get sweeter as they ripen, and become extra moist. That's what these skinny makeover muffins need.
Adding cooking oil will give you a more moist result, so feel free to substitute cooking oil for the butter. However! Butter does give you much better flavor and better mouth-feel, and it's my preferred ingredient.
Adding buttermilk also adds flavor as well as moistness.
Adding spices such as cinnamon or nutmeg is optional, but use a light hand. I personally prefer adding nuts and chocolate chips. Or for an even healthier alternative, add cacao nibs.


When you whip the sugar into the butter, coconut oil, and yogurt, your batter might appear slightly curdled, like this:
But it's okay! As long as everything is well-mixed, it's good to go.
Makeover Banana Nut Muffins
A healthy version of Chocolate Chip Banana Nut Muffins that remains hearty, moist, and flavorful!
Recipe type:
Breakfast/Snack
Ingredients
¼ cup (1/2 stick) butter, softened
¼ cup coconut oil (solid but softened)
¼ cup fat-free Greek-style yogurt
⅓ cup sugar
1½ teaspoons stevia (about 8 packets)
1 teaspoon vanilla
1 x-large egg
1 cup mashed very ripe bananas
¼ cup buttermilk
1 cup oat flour
1 cup all-purpose flour
1½ teaspoons baking soda
⅓ cup mini chocolate chips or cacao nibs
⅓ cup chopped nuts
Extra chocolate chips/cacao nibs, oats, and nuts for sprinkling
Instructions
Heat oven to 350°F
In a large bowl, beat butter, coconut oil, yogurt, and sugar until light and creamy.
Add vanilla, egg, bananas, and buttermilk. Blend well.
Mix flours and baking soda. Add to the batter and mix well.
Stir in chocolate chips/cacao nibs and nuts.
Spoon into paper-lined mini muffin cups, ¾ full.
Sprinkle additional chocolate chips/cacao nibs, oats, and nuts.
Bake for 15-18 minutes, or until toothpick inserted in center comes out clean.
For the original recipe, go here –> Chocolate Chip Banana Nut Muffins
I'm bringing these healthy treats to my friends at Throwback Thursday and Saucy Saturday.