My first attempt at wool bread.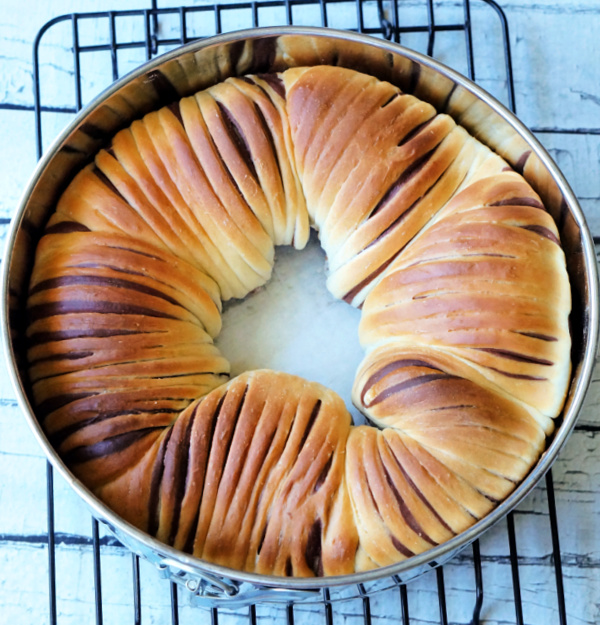 It doesn't look all that pretty, but it was my first try after all.
To make the bread, I sort of combined 2 recipes into one. I thought Food Network's Chocolate Cinnamon Roll Wool Bread sounded superb but I also liked the idea of stuffing the bread a la King Arthur's Filled Wool Bread. So, therefore, the merging of the 2 recipes.
The resulting taste was excellent, but obviously, I need to improve on my dough-rolling and scoring. Practice makes perfect, as they say. Plus I still have a lot of yeast I need to finish, remember?
More wool bread, or any bread, is on the horizon at Casa Angie. And that would be a fine thing, so says the husband. The man does love his bread.
Now it's time for features!
Quesadilla Packets with Dahlia
Pesto Chicken Pasta Casserole
Pulled Pork Mac & Cheese Bake
Spicy Beef and Rice Bowl – Korean Style
***
Now, let's party! Join Fiesta Friday #449 by adding your link(s). Don't forget to link your post to FiestaFriday.net so you can be featured.
If you're interested in becoming a cohost, please let me know.
If you're new to Fiesta Friday, please read the guidelines.
You are invited to the Inlinkz link party!