There's a plant in my backyard that's neither pretty nor particularly useful, in my opinion, but it's such a superb pollinator magnet that I have a hard time deciding what to do with it.
I'm talking about Agastache Rugosa. Its common names include Blue Licorice, Korean Mint, Patchouli Herb, and Purple Giant Hyssop, among others.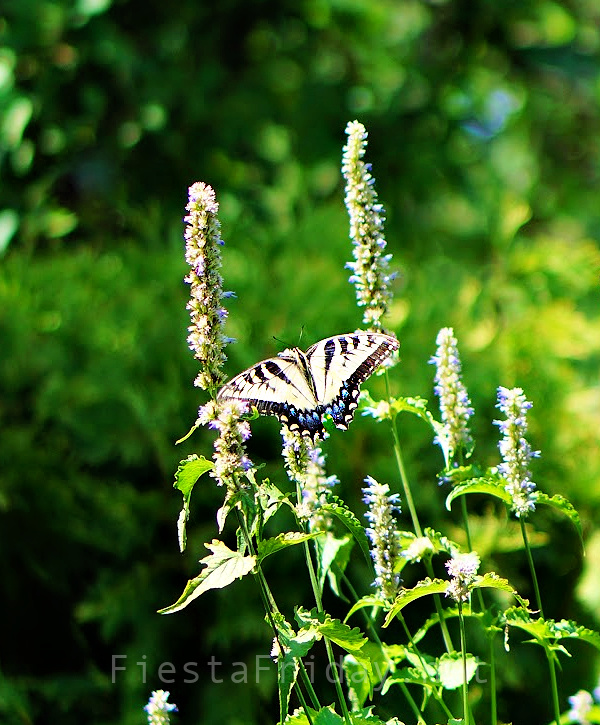 What to do with it?! Should I let it stay or should I uproot it and plant something else in its place? Maybe a fragrant rose or more Oriental lilies, both favorites of mine. Either will make the corner where the Agastache is so much prettier.
On the other hand, I sure hate denying pollinators their source of food. I didn't realize how much bees, butterflies, moths, and even occasionally birds like this plant. They've been visiting on a daily basis since it started flowering, providing me with so much entertainment. I just love observing these creatures.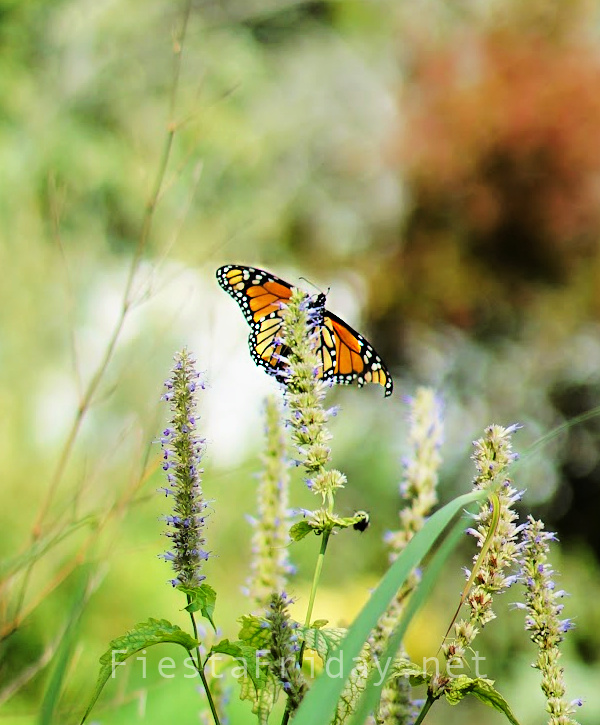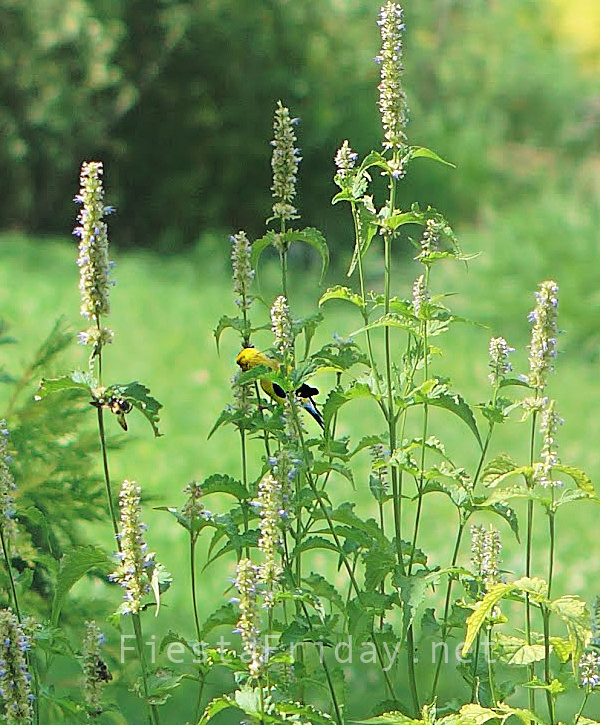 Can you spot the bird? It's the American Goldfinch, right there at the very center of the photo. If you look closely, you may even see a couple of bumblebees, too.
I do actually have a solution, but it involves ripping off the lawn, something the husband is not keen on doing. What is it with men and lawn?! Why do they like grass so much?! If I had my way, there should not be any lawn at all in my backyard. I'd rather grow a jungle than a lawn. But that's just me… I think the husband and I will have to meet halfway…
Now, let's fiesta! Starting with these!
Riced Cauliflower Herb Salad
Strawberry Mousse Cake with Gluten-Free Chocolate Genoise Sponge
Lazy Lasagna
Mac & Cheese Chicken Soup
***
Now, let's party! Join Fiesta Friday #450 by adding your link(s). Don't forget to link your post to FiestaFriday.net and the cohost's blog so you can be featured.
Your cohost this week is Jhuls @ The Not So Creative Cook
If you're interested in becoming a cohost, please let me know.
If you're new to Fiesta Friday, please read the guidelines.
You are invited to the Inlinkz link party!