Fall is officially here so it's time to break loose… with apples and pumpkins. Which camp do you belong to, camp apples or camp pumpkins?
If you had asked me this question a few years ago, I would have answered camp apples without hesitation. But now I'm not so sure.
I found myself getting pretty excited about the annual reappearance of pumpkin spice latte and cake roll. YUM! Right?!
But first and foremost, I want to make these Pumpkin Pecan Cinnamon Rolls.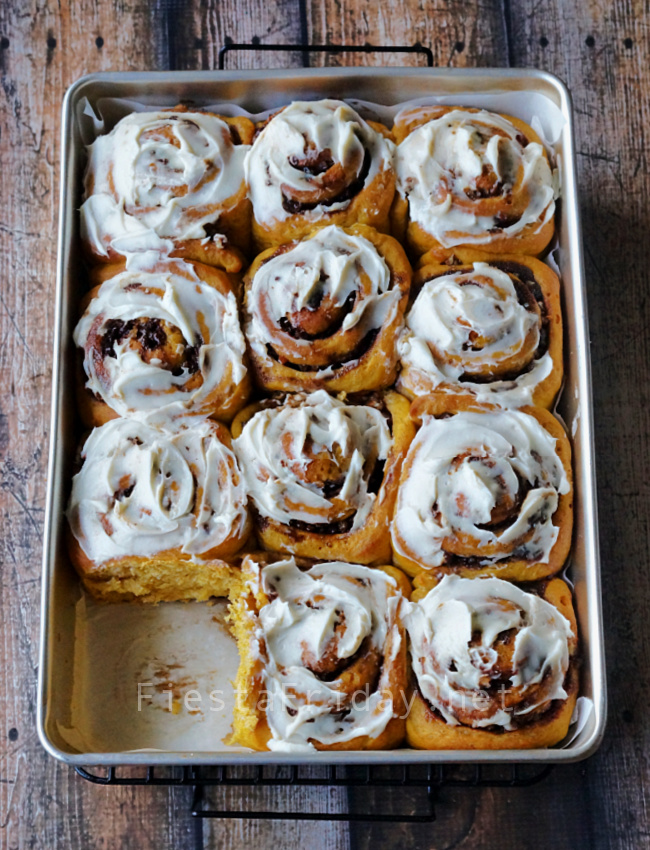 Followed immediately by these Glazed Apple Streusel Muffins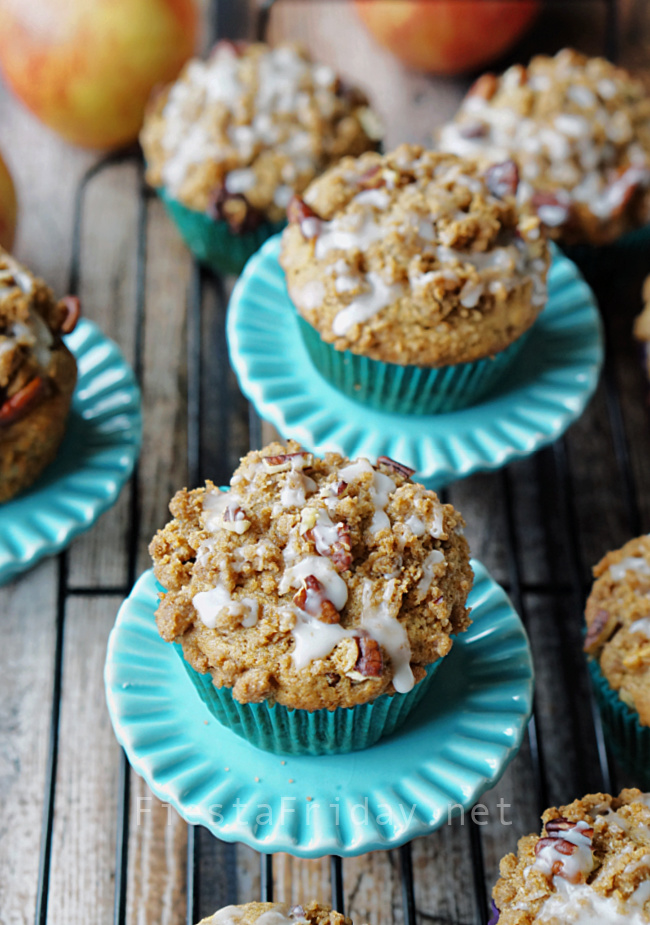 I don't have to make a choice between apples and pumpkins, I can have both! I am Team Applumpkin all the way, lol.
Now, check these out!
Sausage Gravy Breakfast Enchilada
"Mmm… how good do these sound?! Breakfast enchiladas enveloped in sausage gravy… so tasty!" — Angie
Homemade Pizza Dough Without Yeast
"I love pizza dough without yeast and this one is interesting 'coz it uses applesauce which makes the dough soft and chewy! Yay! Can't wait to try it!" — Jhuls
Bakewell Tart
"I've been wanting to make a Bakewell Tart for so long and looking at this gorgeous tart makes me want to do it pronto!" — Angie
Make Your Own Spooky Spider Magnets for Your Front Door
"This is such a creative idea and another "spooktacular" way to celebrate Halloween." — Jhuls
***
Now, let's party! Join Fiesta Friday #451 by adding your link(s). Don't forget to link your post to FiestaFriday.net so you can be featured.
If you're interested in becoming a cohost, please let me know.
If you're new to Fiesta Friday, please read the guidelines.
You are invited to the Inlinkz link party!