Do you know what a pawpaw is? Would it surprise you to know that it's a fruit? And that it's native to the eastern United States? Yes and yes, right?!
When I first read about the American pawpaw, I thought it was too good to be true. Whaaat… a hardy fruit tree native to this area where I live and it tastes like a tropical custard mix of banana, mango, and pineapple?! Impossible, I thought.
Well, I was wrong. It is so possible and so real that such a fruit exists. The problem is… you can't find it in stores. So, what to do? You grow it yourself! That's what I did. And approximately a decade later…
I finally got a taste of the elusive pawpaw. My tree finally gifted me with a fruit! Yes, just one fruit! So precious…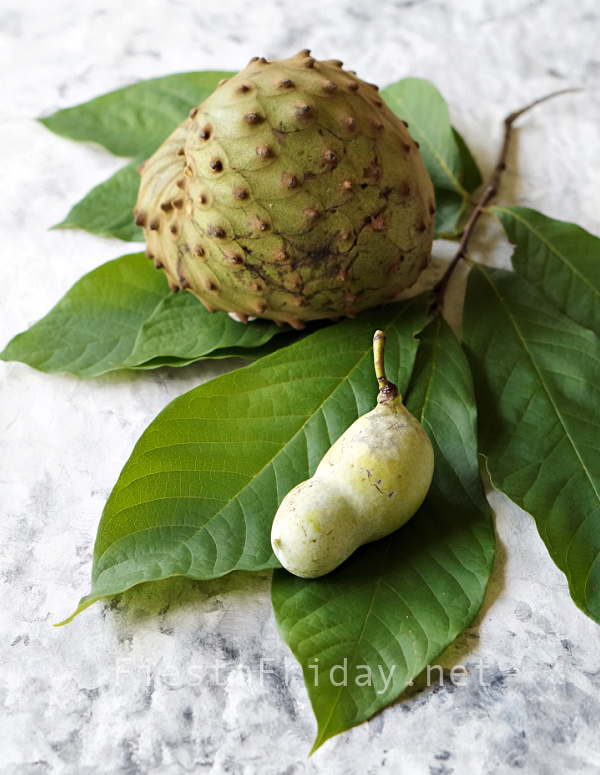 In the photo above, the pawpaw is the small yellowish-green fruit with smooth skin, and the spiky fruit behind it is the cherimoya, its tropical cousin.
While they don't resemble each other much in their outward appearance, their insides do reveal similarities. Look!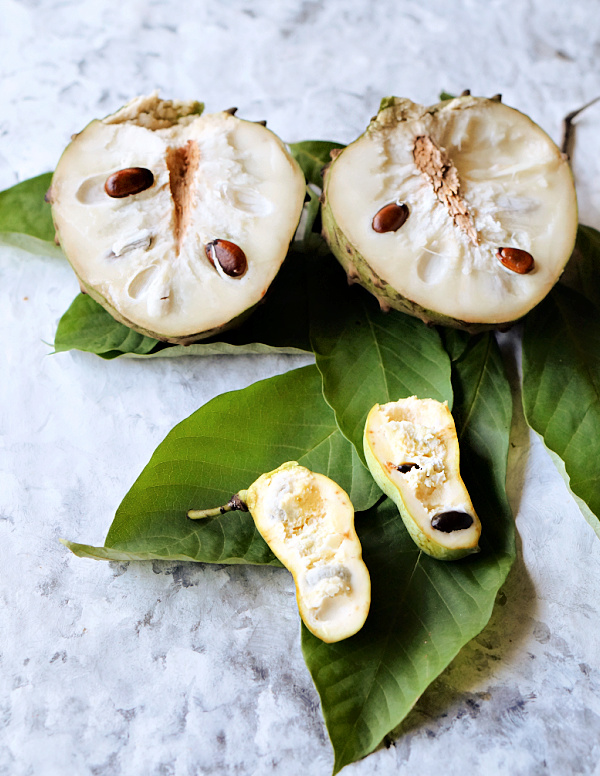 They both have big dark seeds and the pulps are smooth and custardy. The cherimoya is sweeter and juicier and overall better tasting, in my opinion. But that may be due to my impatience in harvesting the pawpaw too soon. Can you blame me, after waiting for a decade?!
Still, the pawpaw is pretty good. It has more of a banana flavor than the cherimoya, which has more of a pineapple flavor that I love, but I think the pawpaw has a smoother texture. The point is… pawpaw has its own appeal, and best of all, you can grow it even in areas with cold winters.
Now This!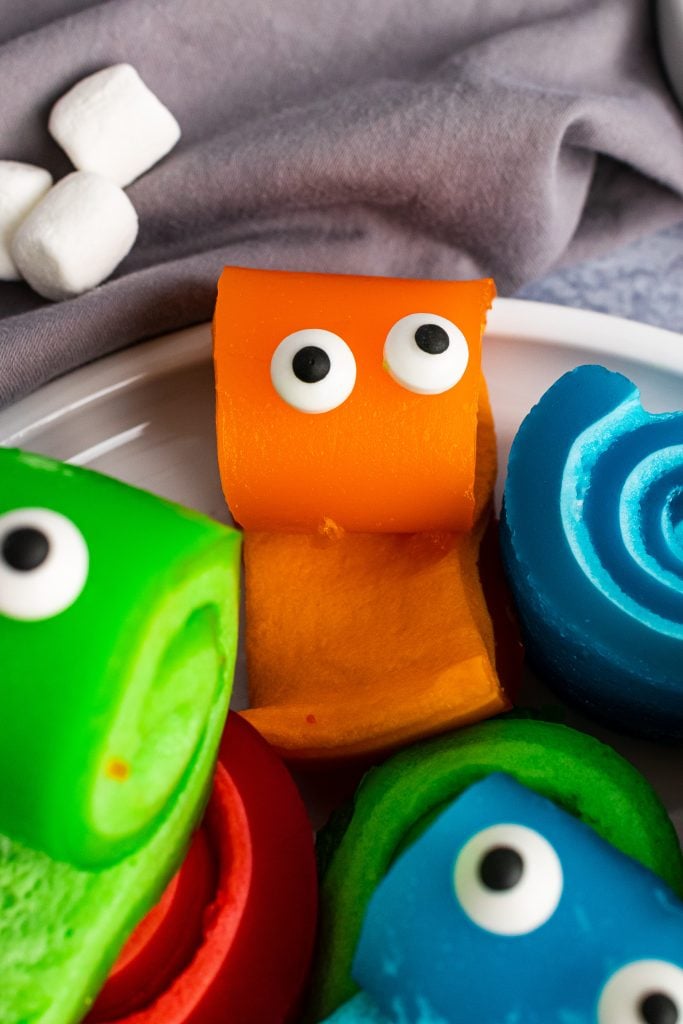 JELLO Marshmallow Pinwheels
Lemon Rice and Veggie Bake
Quintana Roo Style Pork and Cabbage
How To Make Candy Apples Any Color
***
Now, let's party! Join Fiesta Friday #452 by adding your link(s). Don't forget to link your post to FiestaFriday.net so you can be featured.
If you're interested in becoming a cohost, please let me know.
If you're new to Fiesta Friday, please read the guidelines.
You are invited to the Inlinkz link party!