You know the saying You learn something new every day? Apparently, it's true. Or in my case, it's partially true. Only because I'm somewhat unobservant. Or dense. Or both.
So, while I can't really claim I learn something new every single day, I do come across something entirely novel every now and then. Something new to me. Something exciting.
Like balti. Do you know what that is? I'm pretty sure many of you foodies know what it is, but I didn't!
So, according to Wikipedia, "a balti is a type of curry served in a thin, pressed-steel wok called a "balti bowl". The name may have come from the metal dish in which the curry is cooked, rather than from any specific ingredient or cooking technique."
I found out about balti only after I bought a balti wok. And I bought it because it looked interesting. Plus it was discounted. It's become my favorite cooking pot since. It's just the right size and I love the shape of it. I use it to cook just about anything.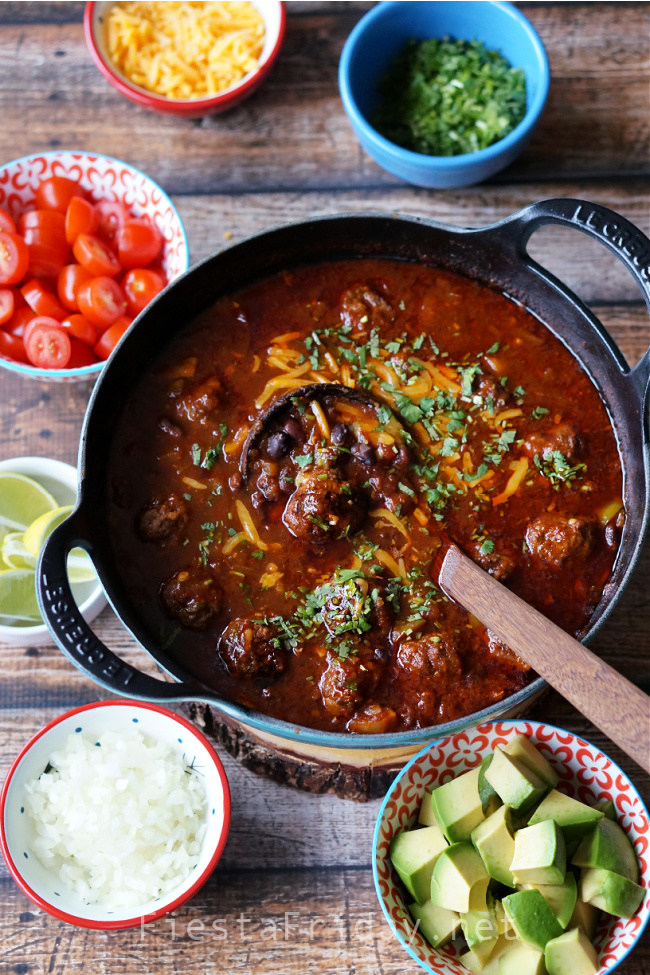 In this instance, Meatball Chili. Perfect for the rainy fall nights of the past week.
Have you learned anything new lately? Do share!
Now, It's Features Time!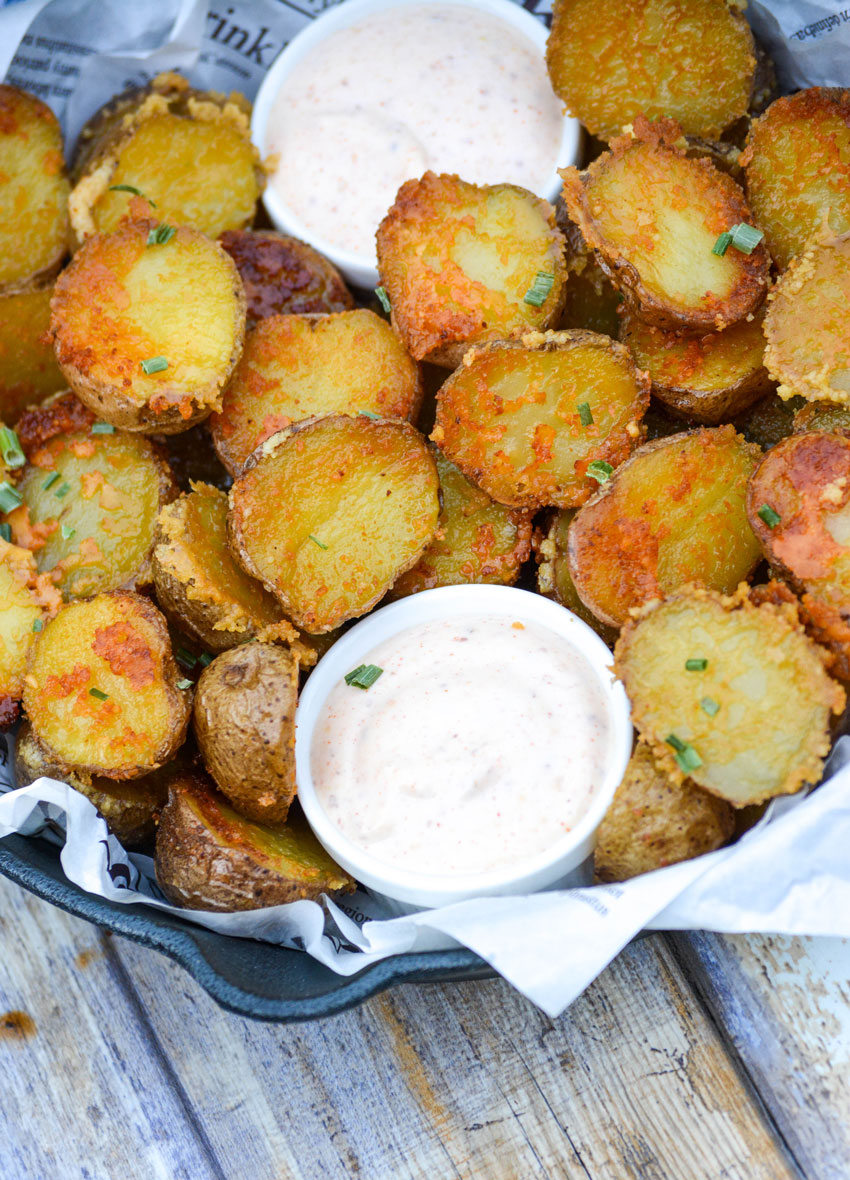 Crispy Roasted Parmesan Potatoes
Bacalhau à Brás – an easy Portuguese recipe
Chai Spiced White Chocolate Brownies
Bamchount – Kashmiri Curried Apples
***
Now, let's party! Join Fiesta Friday #453 by adding your link(s). Don't forget to link your post to FiestaFriday.net so you can be featured.
If you're interested in becoming a cohost, please let me know.
If you're new to Fiesta Friday, please read the guidelines.
You are invited to the Inlinkz link party!