Unlike Giada, I quite enjoy cauliflower rice. What's not to like, seriously?! It tastes like the real thing.
It can also masquerade as bulgur. In a tabbouleh-type salad like this, you won't miss the real grain.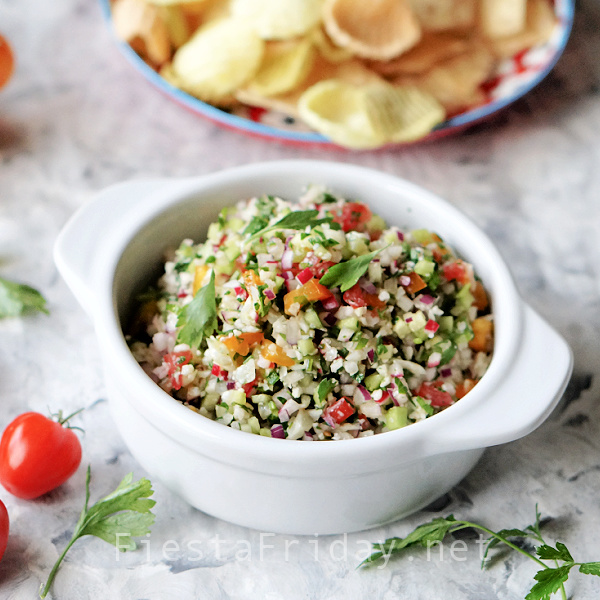 Once I even fooled my husband into thinking that he was eating couscous. Granted I loaded his plate with lamb tagine so he didn't have much to complain about. But it goes to show how versatile cauliflower rice or riced cauliflower is.
If, however, you're like Giada, and the idea of the fake grain doesn't appeal to you, consider mixing it with real ones. I like mixing my cauliflower rice with real rice. Sometimes I even add quinoa to the mix. Like this.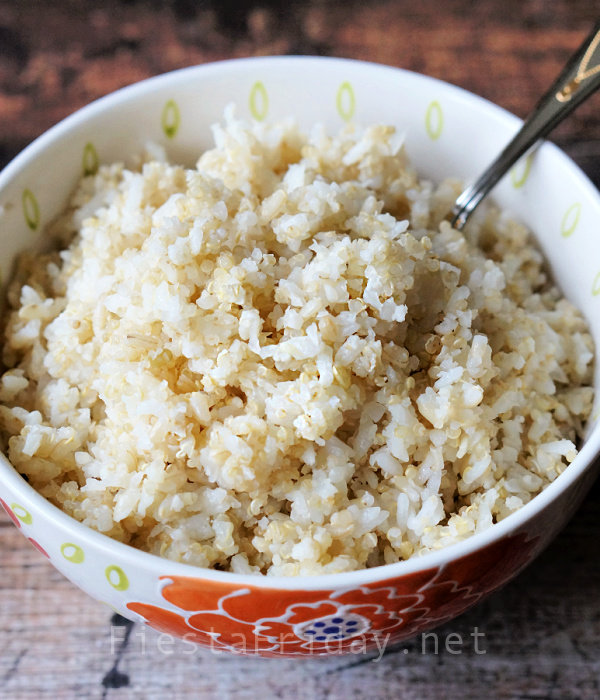 It's my favorite "rice". I'll show you how I serve or what I do with this mixed rice next week.
Now, This!
Pumpkin Surprise Marble Cake
Lavender Blackberry Panna Cotta
Apple Cider Cookie Bars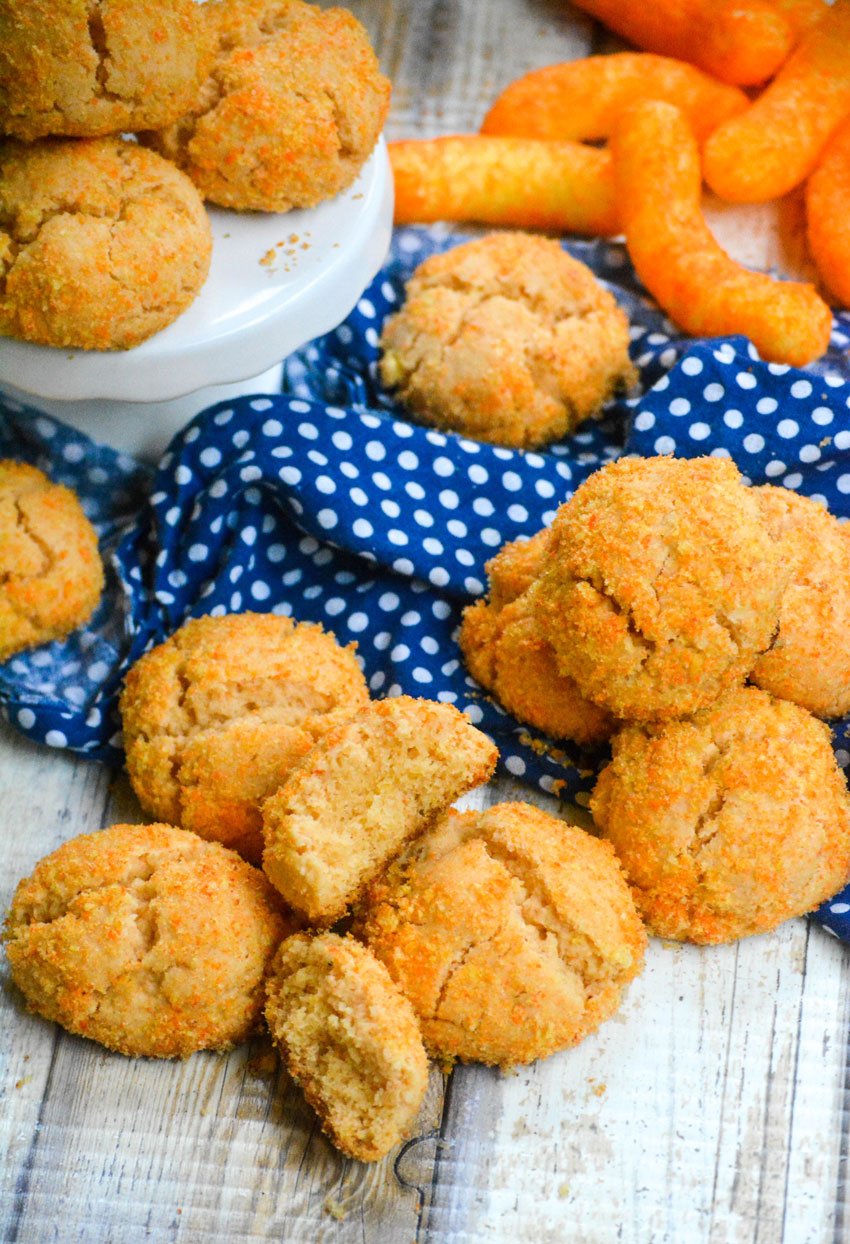 Cheetos Cookies
***
Now, let's party! Join Fiesta Friday #454 by adding your link(s). Don't forget to link your post to FiestaFriday.net so you can be featured.
If you're interested in becoming a cohost, please let me know.
If you're new to Fiesta Friday, please read the guidelines.
You are invited to the Inlinkz link party!