Whenever our family feels like celebrating we somehow always end up in a Korean restaurant.
A Korean BBQ meal seems so special… think tabletop cooking… with lots and lots of side dishes, also known as banchan in Korean. I can make a meal out of the banchan alone!
And that's exactly what I did recently for a family dinner at home.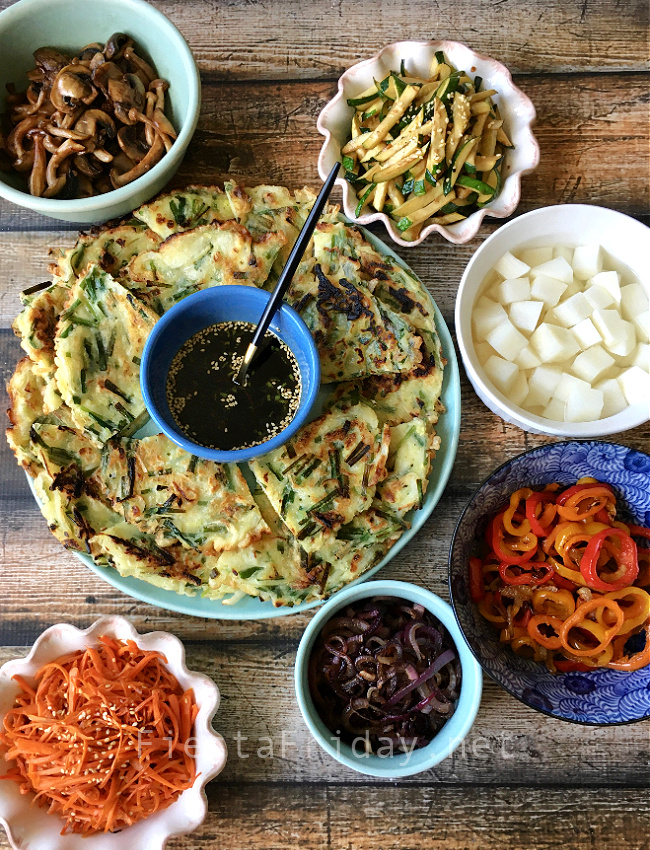 Both of our favorite Korean restaurants have been permanently closed, courtesy of the pandemic. Now if we want to go for a Korean BBQ meal, we have to either trek a treacherous 45-minute route to a corner of Philadelphia or settle for a less-than-stellar restaurant 20 minutes away in a neighboring town.
This is a completely untenable situation. I really need to up my Korean-food cooking skill. So far, I think I got banchan figured out. Next… barbecued kalbi! If I can master it, my family's future celebrations will be in good shape.
Now, take a look at these:
Jumbo Banana Carrot Muffins
Crab Rangoon grilled Cheese
Nana's Crab Cake Sliders with Dill Dressing
Roasted Red Pepper Pesto
***
Now, let's party! Join Fiesta Friday #455 by adding your link(s). Don't forget to link your post to FiestaFriday.net and the cohost's blog so you can be featured.
Your cohost this week is Jhuls @ The Not So Creative Cook
If you're interested in becoming a cohost, please let me know.
If you're new to Fiesta Friday, please read the guidelines.
You are invited to the Inlinkz link party!