Remember at the beginning of the pandemic when flour and yeast were scarce? Btw, is this pandemic thing still going on or not? Who knows, right?!
Anyway, I found a jar of yeast, very close to expiring, at the back of the fridge when I was cleaning and reorganizing it recently. I don't normally buy yeast in such a big quantity since I keep a sourdough starter alive at all times.
I must have pounced on it when I saw it while thinking bleak thoughts of an apocalypse. Okay, maybe not that severe, but the fact that I decided to buy so much yeast says it all about the uncertainty of the moment. We've come so far… Things are looking quite normal these days, at least where I live.
Back to the yeast… my bread-making has reverted to the pre-sourdough and pre-pandemic methods. Instant yeast and quick proofing and all that. It's convenient and the bread turns out really good.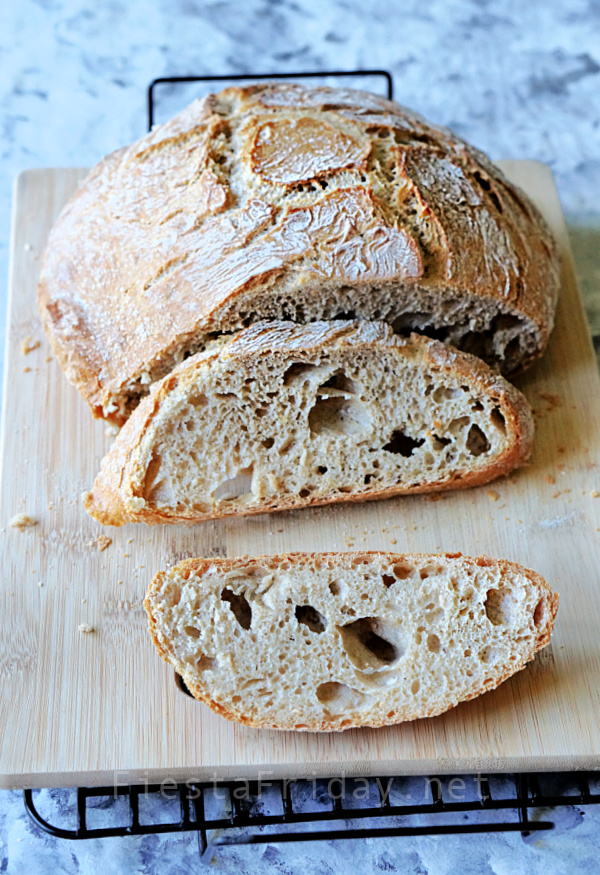 So it IS possible to make excellent crusty bread even without lengthy proofing. The loaf up there ↑ was done in about 3 hours, start to finish, with minimal kneading. No lie. It was inhaled by the family in record time.
If you're in "knead" of the recipe, I have it up on this page → Crusty Low-Knead Bread
Now, It's Features Time!
Peach Frangipani Breakfast Bundt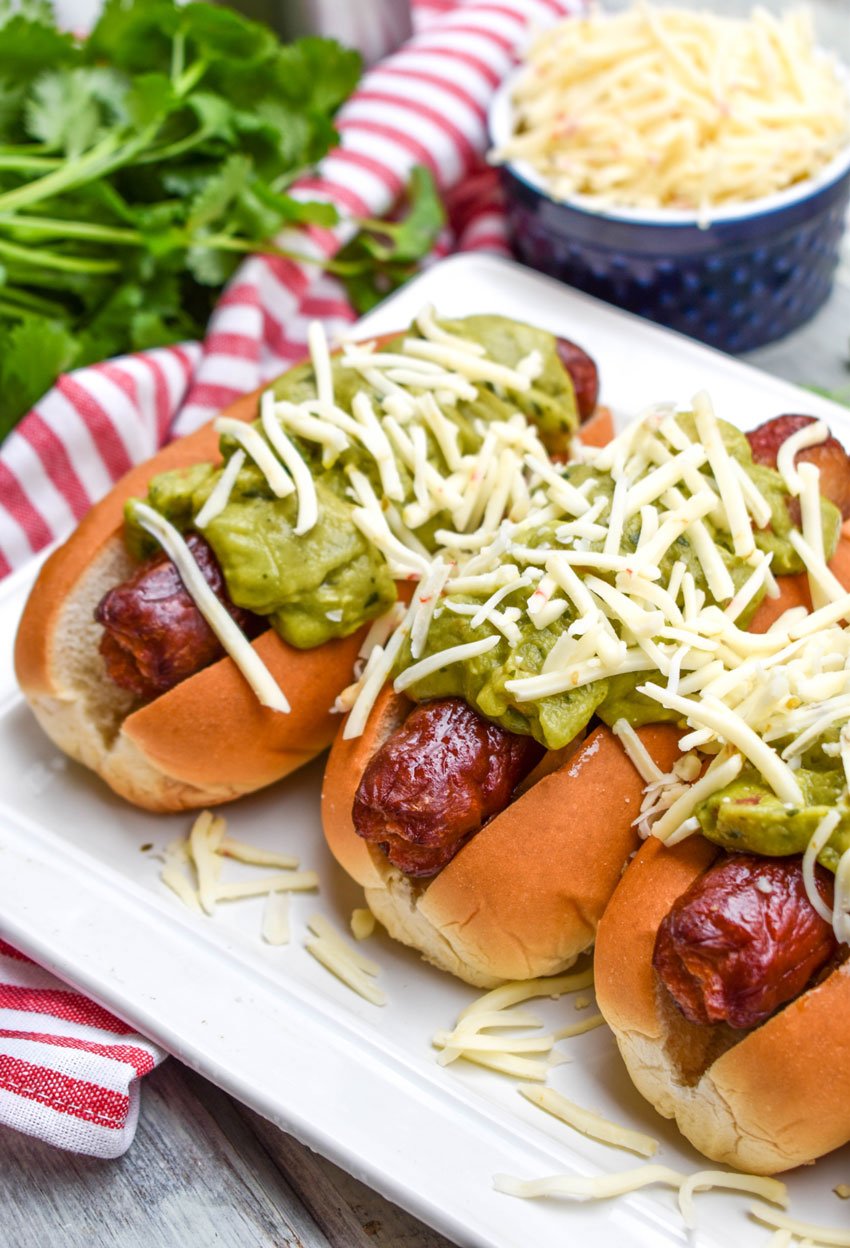 California Dogs
Polenta Rounds with Chevre and Gravlax
Greek Summer Corn & Cucumber Salad with Feta
***
Now, let's party! Join Fiesta Friday #445 by adding your link(s). Don't forget to link your post to FiestaFriday.net so you can be featured.
If you're interested in becoming a cohost, please let me know.
If you're new to Fiesta Friday, please read the guidelines.
You are invited to the Inlinkz link party!