The elderberries in my backyard are ripening, which is pretty remarkable considering they went from flowers to ripe berries in just 2 short months.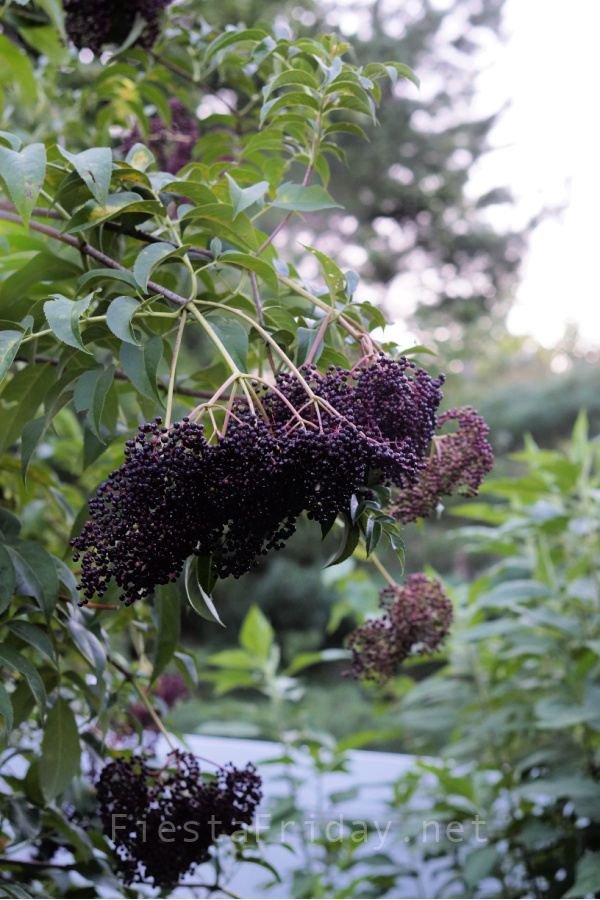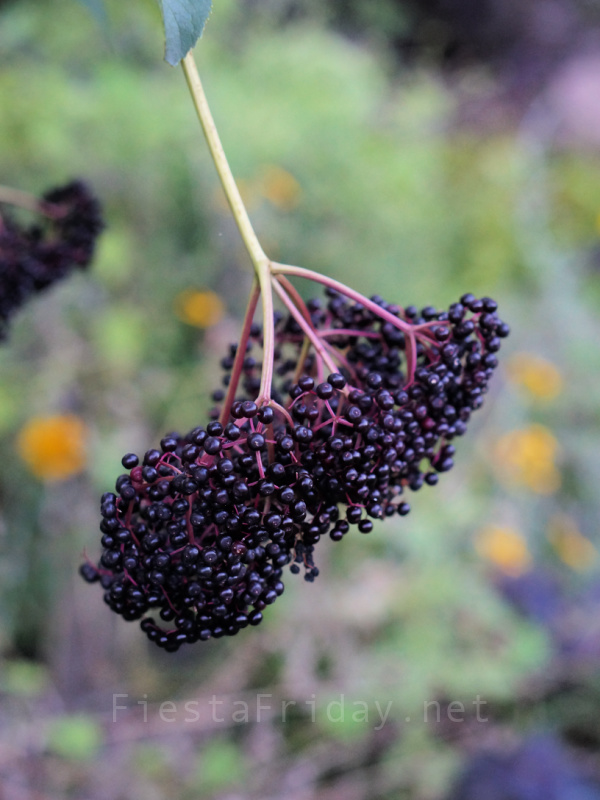 Now the question is… what to do with them? Has anyone cooked with elderberries before? I did make a small amount of elderberry syrup last year, and while it was quite tasty, it didn't exactly knock my socks off.
But it was a small harvest so I didn't have enough material to do a whole lot of experimenting. This year the 2 bushes (more like trees – they're over 8 feet tall!) are loaded with berries. Even after I harvested half of the flowers to make "champagne" earlier in the spring.
Oh, incidentally, remember the elderflower champagne experiment? On round two, and with the help of champagne yeast and a carboy, it was a resounding success. I was eventually able to produce fizzy and boozy champagne! I'm sure someday I shall write down the how-tos. I just need to sit and focus. Easier said than done.
But anyway, back to the berries, I read a book on preserving recently that mentions Pontack sauce, an ancient English recipe using elderberries. The name alone is intriguing, isn't it? Plus it's said that the sauce will keep forever. Wow! I'll definitely be making Pontack sauce. Soonish!
Features!
Blackberry Cheesecake with Coconut
How To Make Lavender Ice Cube Stirrers
Beach Cocktail (with Abalone)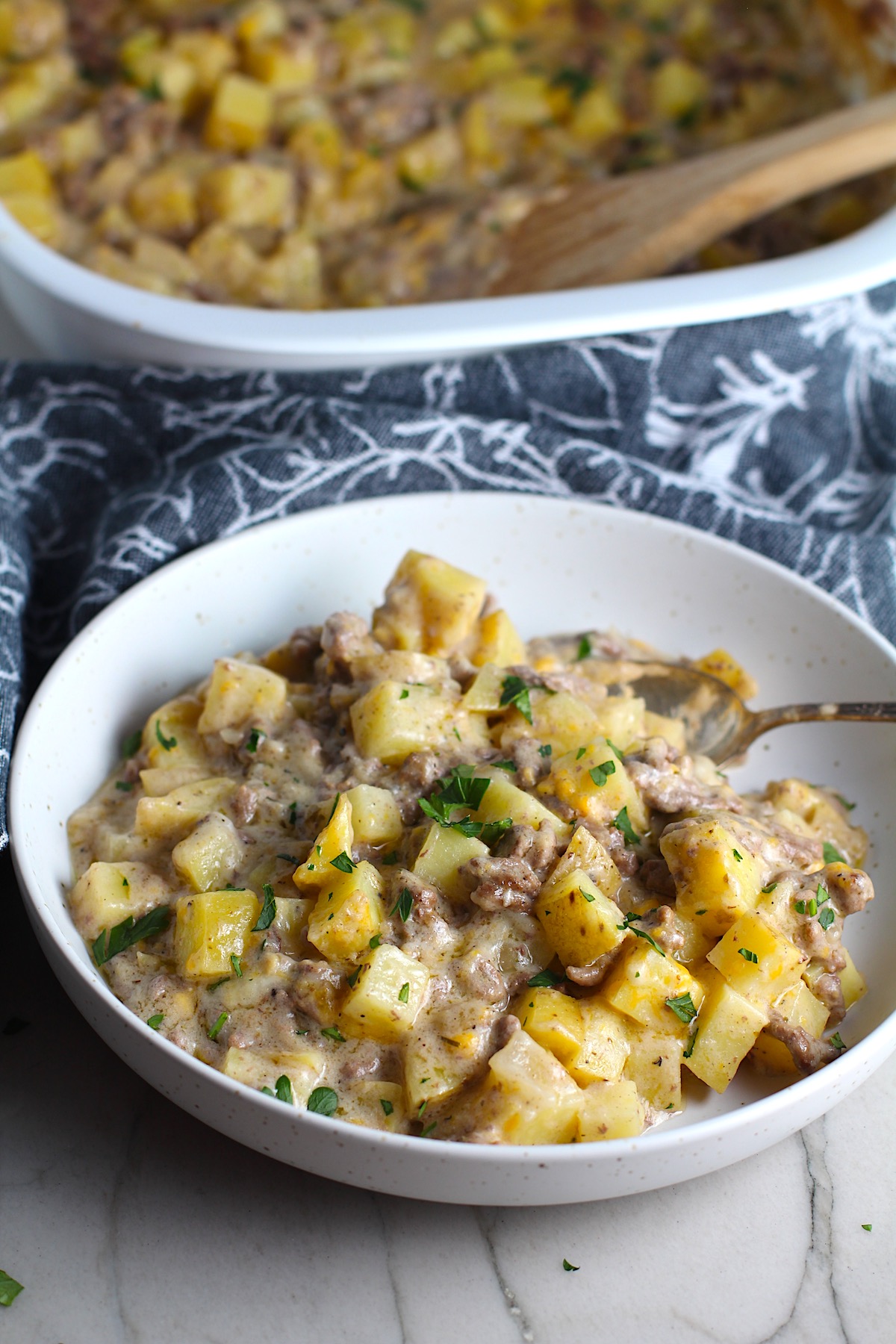 Hamburger Potato Casserole
***
Now, let's party! Join Fiesta Friday #446 by adding your link(s). Don't forget to link your post to FiestaFriday.net and the cohost's blog so you can be featured.
Your cohost this week is Jhuls @ The Not So Creative Cook
If you're interested in becoming a cohost, please let me know.
If you're new to Fiesta Friday, please read the guidelines.
You are invited to the Inlinkz link party!