Omigosh! Can it get any colder than this?! It's 20 degrees out there, and with the wind and rain, it really feels like 10.
January is always such a miserable month, weather-wise. Luckily, we're almost at the end of it. And then, as soon as that happens, the Lunar New Year will be here.
I love celebrating this special holiday because there are so many delicious dishes associated with it, ranging from Chinese dumplings to Korean tteoguk, from Vietnamese banh chung to Tibetan guthuk… to name just a few.
I want to eat them all! ??
Though not traditional, this year I'm planning to mark the holiday with a Build-Your-Own Bao Bun Tray, like this: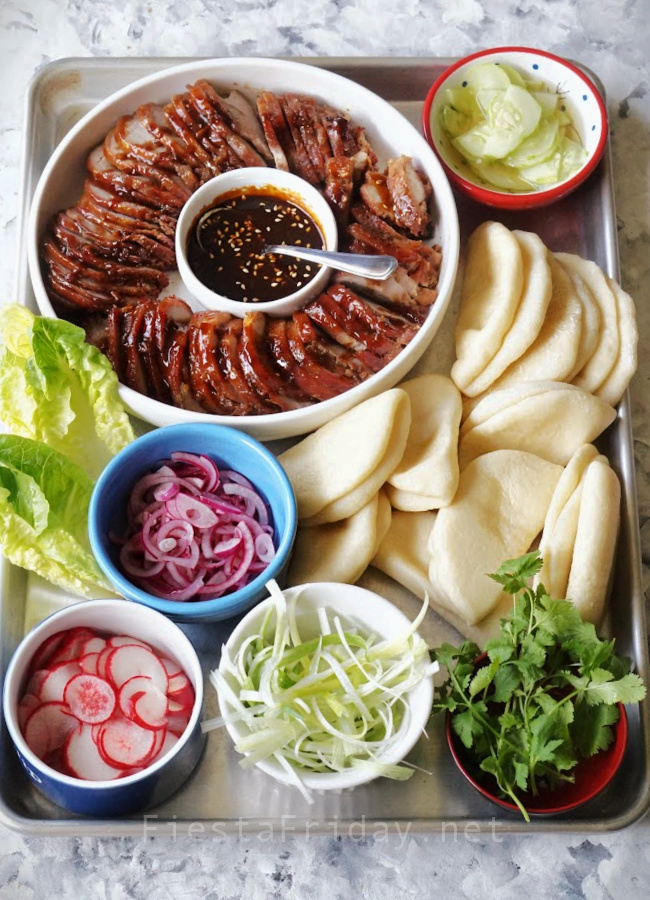 It'd be the most practical for me to make. I can make the buns and fillings on separate days, and then just warm them up prior to serving. I'm sure it'll be fine.
Is anybody else going to celebrate the Lunar New Year? What will you be serving?
P.S. Remember the Roasted Salmon I talked about last week? This Roasted Salmon ↓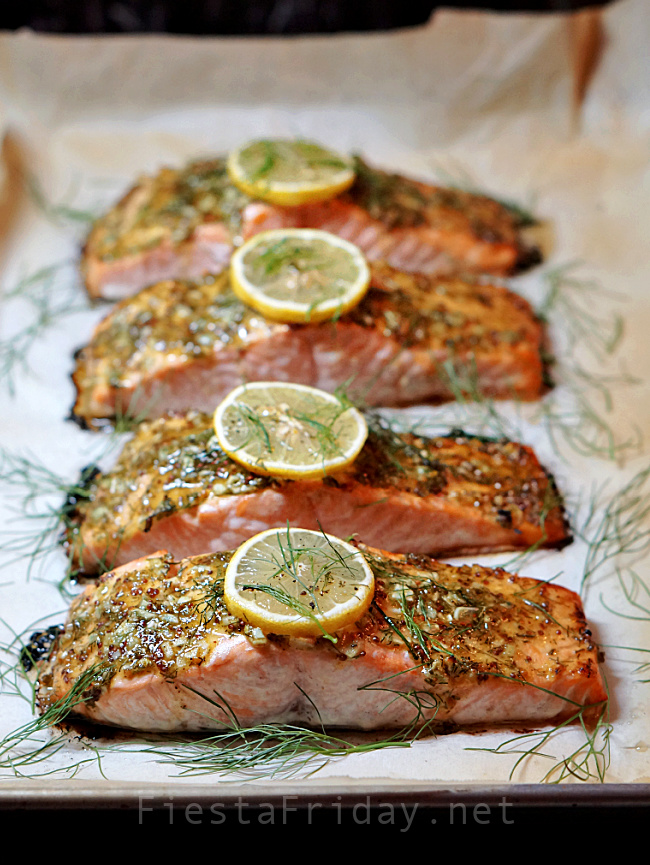 Well, the recipe is out. It's my first recipe of the year, hurray! Check it out, if you're so inclined! Here → Roasted Salmon with Fennel and Lemon Mustard Sauce
But first, take a look at these:
Cinnamon Roll Waffles with Cream Cheese Glaze
Eggs Benny Casserole
Baked Chicken Souffle
Healthy Flapjacks – A Vegan Recipe with No Refined Sugar
***
Now, let's party! Join Fiesta Friday #416 by adding your link(s). Don't forget to link your post to FiestaFriday.net and the cohost's blog so you can be featured.
Your cohost this week is Jhuls @ The Not So Creative Cook
If you're interested in becoming a cohost, please let me know.
If you're new to Fiesta Friday, please read the guidelines.
You are invited to the Inlinkz link party!