I always start the new year with the best of intentions. I want to be better organized, watch less TV, eat healthier foods, and most of all, be mindful of others and think before I act or speak. In reality, though, some of these New Year's resolutions are harder to keep.
Being mindful of others, especially, can be a challenge. I have to keep reminding myself on a daily basis. I'd like to think I'm getting better at it.
Why the other day another driver took a parking spot I was clearly waiting for and at first, I was fuming and started honking at her. She didn't even look up, btw. She was too busy talking on her phone. Then I decided it was pointless to be upset. Let her have the spot, I told myself. It's not going to kill you to walk extra. It might even be good for you! So I took another spot, even though it was much farther.
But who was that woman and where does she live?! Just kidding! I can't even remember what she looks like or the car she drives.
Another resolution that's also hard to continue is eating healthy. We've been pretty good the past couple of weeks, eating lots of veggies and fruits and more fish, etc.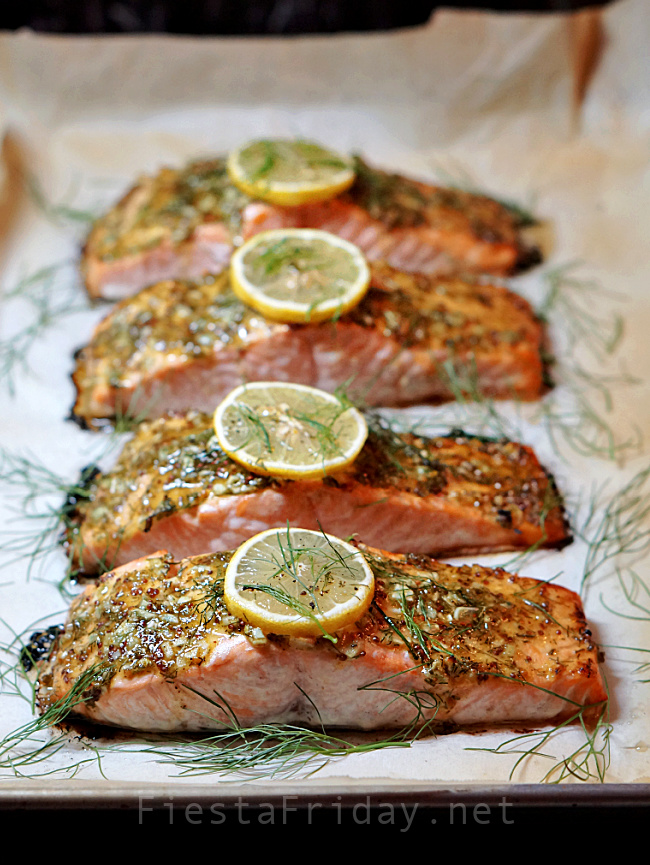 Roasted Salmon… recipe coming soon.
But we're hungry for things like bacon, sausages, fried chicken, french fries, etc. Why are there so many delicious foods that are unhealthy?!
How is everybody else doing with their New Year's resolutions?
Now, Features!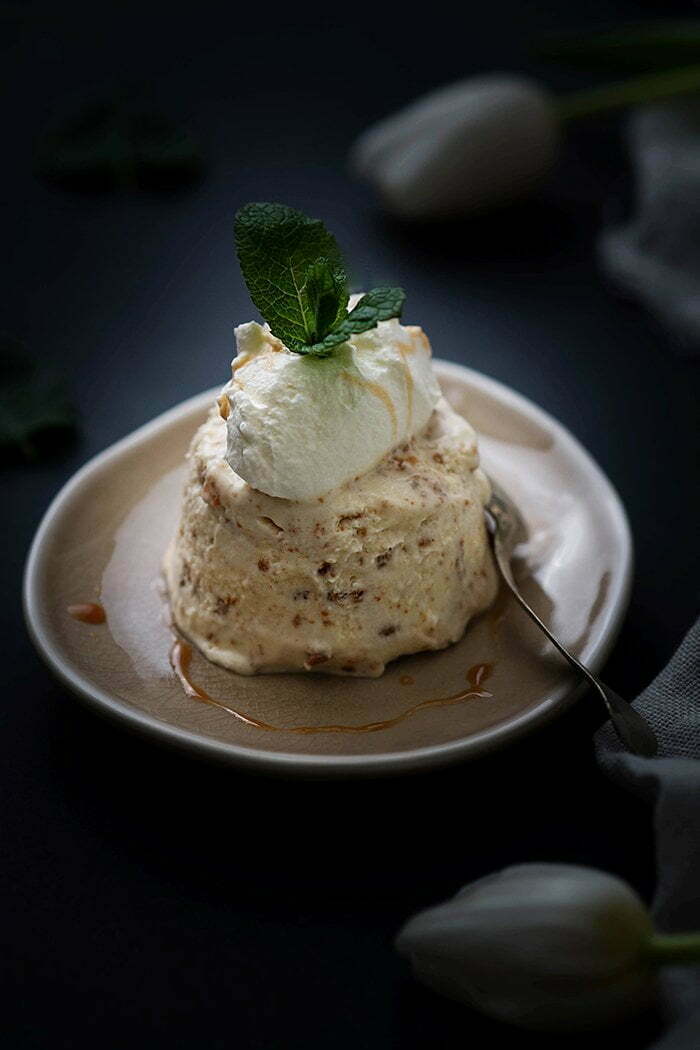 Bastogne Parfait
A Korean Breakfast: Gyeran-bap with Avocado
Herbed Sour Cream Pull Apart Loaf
Curried Potsticker Soup
***
Now, let's party! Join Fiesta Friday #415 by adding your link(s). Don't forget to link your post to FiestaFriday.net so you can be featured.
If you're interested in becoming a cohost, please let me know.
If you're new to Fiesta Friday, please read the guidelines.
You are invited to the Inlinkz link party!