So for New Year's Day, one is supposed to eat donuts. You know, for luck. Anything round or circular or ring-shaped is considered lucky. So they say…
Anyway, I didn't have donuts. I didn't make any. I didn't buy any. But I didn't want to tempt fate, either. So I offered my family the next best thing.
Bagels. I always have bagels in the house. Bagels are circular in shape, just like donuts, so I figured they'd make a great substitute.
I served them traditionally, with schmear and lox, and garnished with pickled onions, capers, and sprigs of dill.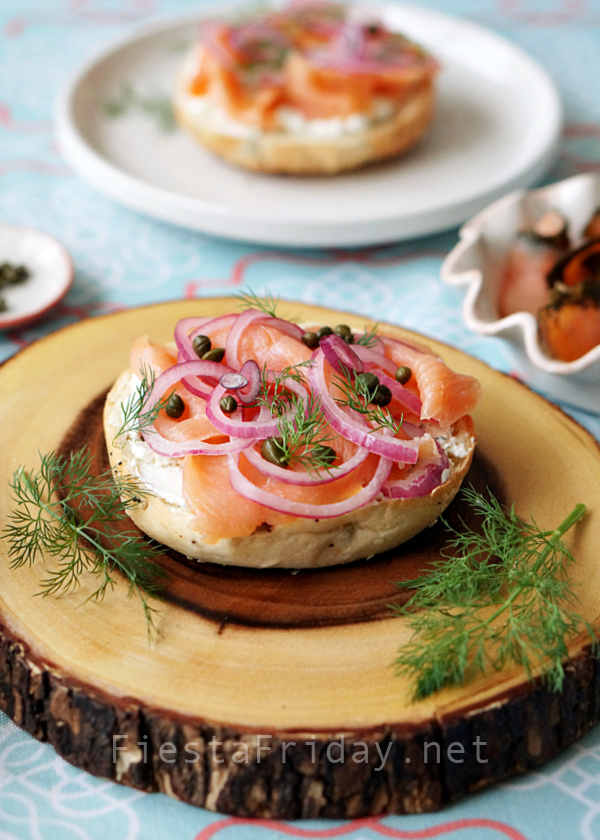 Hey, more lucky foods! Fish, in the form of lox, is considered lucky due to their tendency to swim in schools, signifying abundance. Also, their scales are thought to resemble coins. So they say…
And green vegetables are lucky because their color happens to be the color of money. The green in this case comes from the dill and the capers. Yes, a very little dill and very few capers, but they're still green. So they count. Right?!
We're keeping this new bagels-for-New Year tradition henceforth.
Right now, though, we fiesta…
But First, Look at These:
A Citrusy Menu to Welcome the New Year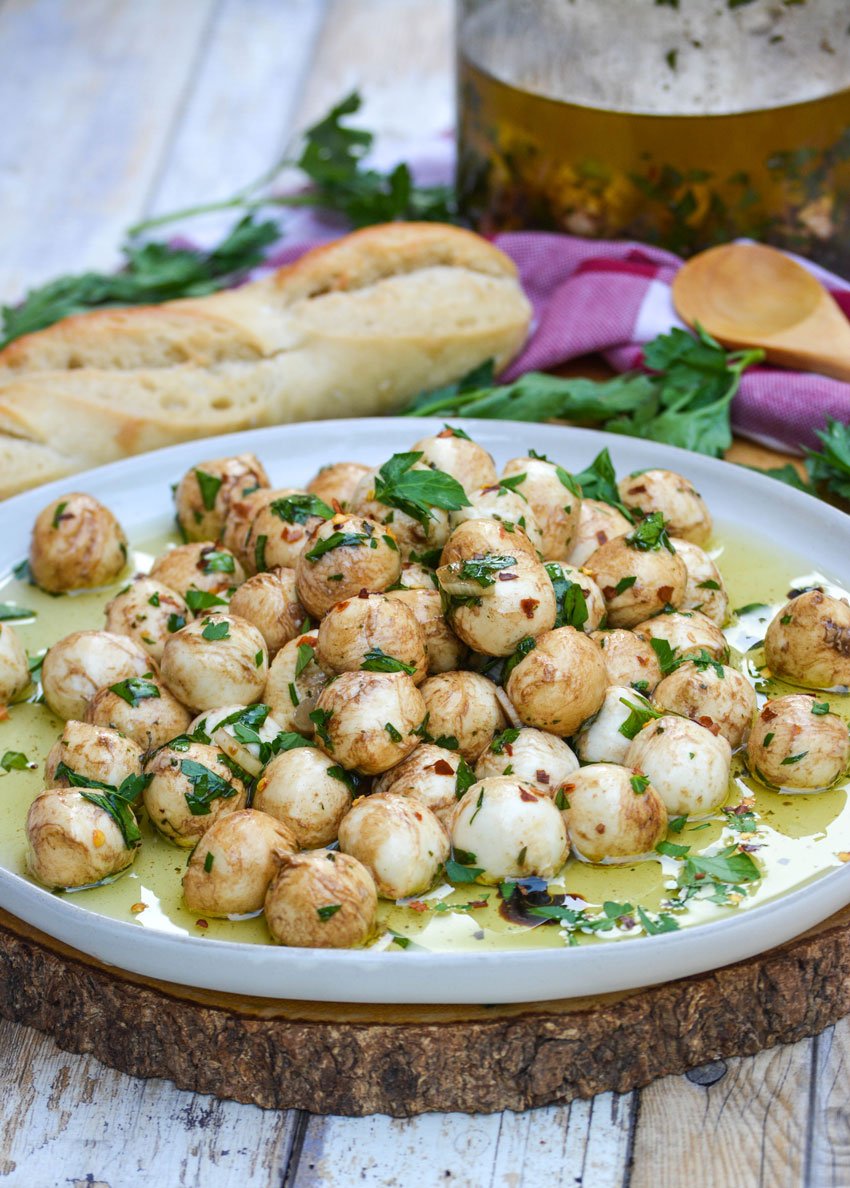 Marinated Mozzarella Balls
Death Row Chicken
Crispy Cheesy Chicken Tacos
***
Now, let's party! Join Fiesta Friday #414 by adding your link(s). Don't forget to link your post to FiestaFriday.net so you can be featured.
If you're interested in becoming a cohost, please let me know.
If you're new to Fiesta Friday, please read the guidelines.
You are invited to the Inlinkz link party!