Blueberries are plentiful right now, and here in New Jersey, they're cheap. That's just dandy for me since I love blueberries.
Especially in scones.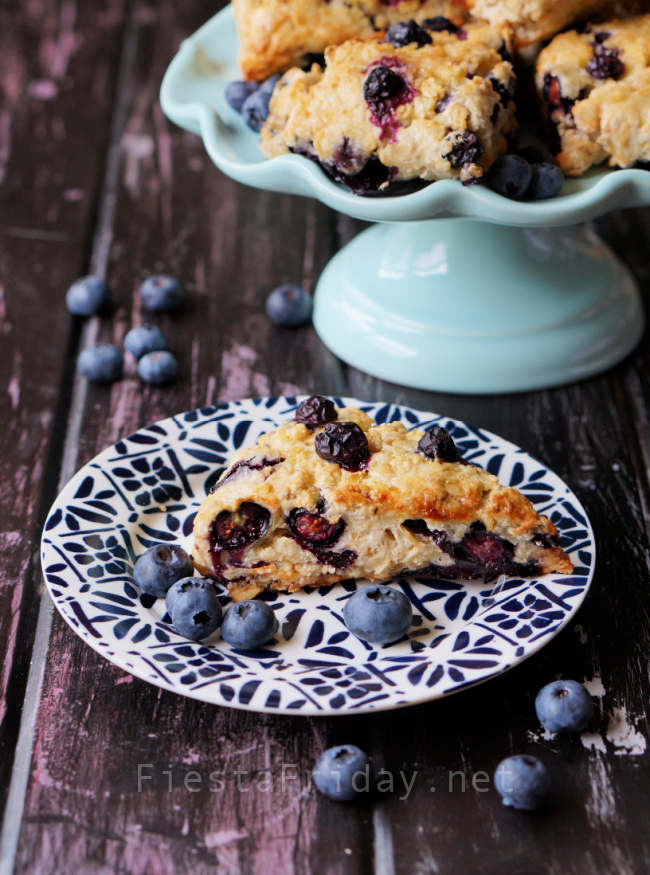 American scones. So, it's pronounced "skown" (rhymes with bone) rather than "skon" (rhymes with gone). At home, I sometimes like to say "skon" and wait for heads to turn in my direction, which will predictably be followed with an eye roll. ??
Anyway, I just want to share my blueberry scones with you, that's all. The recipe can be found here → Blueberry Scones
Now let's see what's sconin' on at the fiesta. ??
Starting with these: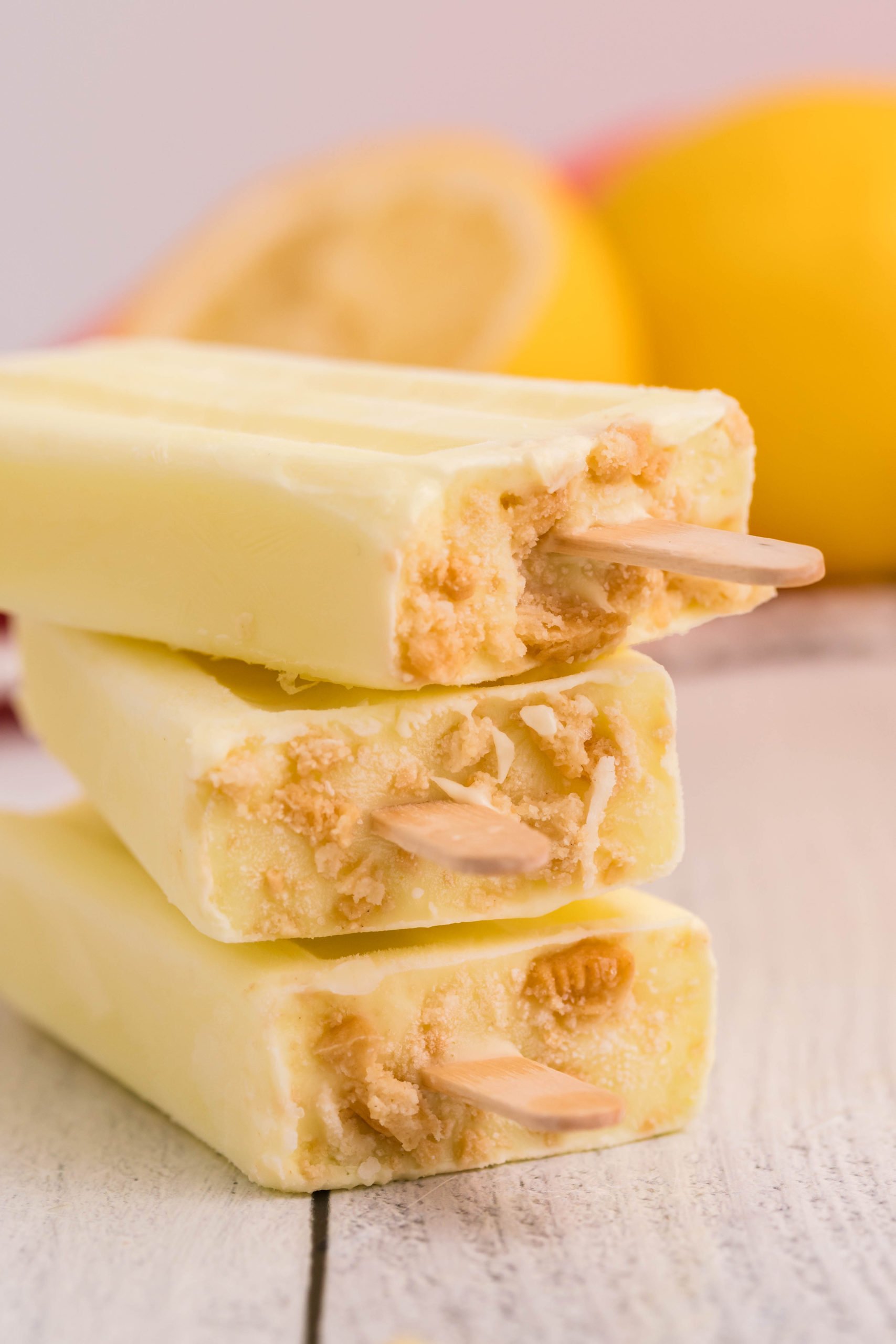 Lemon Pie Pops
"Perfect popsicles to beat the summer heat – refreshing!" — Jhuls
Mango Sticky Rice
"This is such an iconic Southeast Asian dessert I have yet to try. It's time! Now the quest is to get really good, sweet mangoes." — Angie
Savory Cherry Tomato Basil Feta Cookies
"Would love to give these savory cookies a try! They sound so yum!!" — Jhuls
Oaxaca Style Yellow Mole
"So many different kinds of mole to try, so little time, sigh… But I MUST make time for this! Such a special recipe!" — Angie
***
Now, let's party! Join Fiesta Friday #390 by adding your link(s). Don't forget to link your post to FiestaFriday.net so you can be featured.
If you're interested in becoming a cohost, please let me know.
If you're new to Fiesta Friday, please read the guidelines.
You are invited to the Inlinkz link party!