I was glued to the TV. Weren't you all? It was the Olympics and Women's Gymnastics was on. Definitely one of my most favorite events, along with swimming.
So much drama at the Olympics, right?! Real-life drama! Though it's heartbreaking what's happening with Simone Biles. She still is, and always will be the GOAT.
But I'm so proud of the way the rest of the team rallied after the initial panic when Simone announced her withdrawal.
And what about Suni Lee, huh? She's an upcoming superstar, to be sure. So stunning to watch. And Rebeca Andrade from Brazil, wow! Love her performance so much!
I was stuck to the couch the whole time, didn't, and couldn't move an inch. Not even when the commercials came on. Good thing I had prepared sustenance before the games started.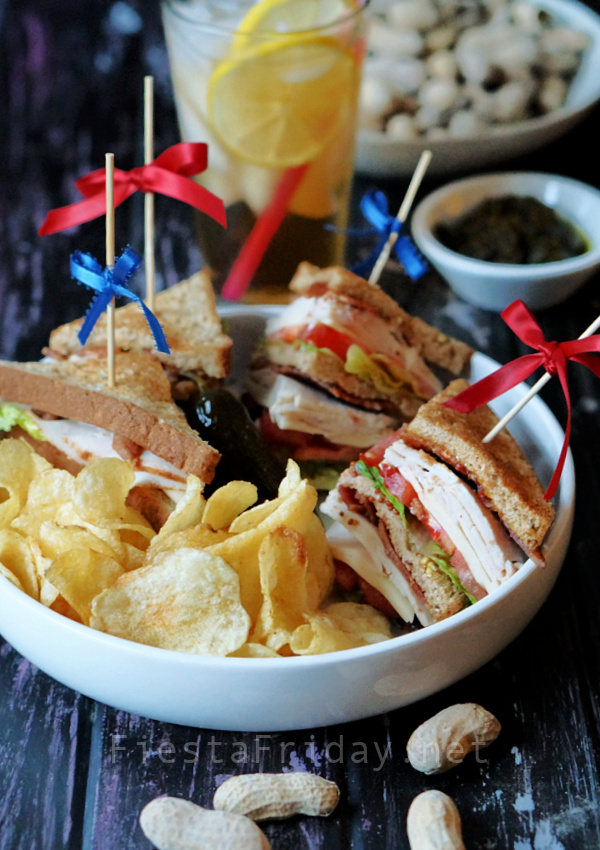 Turkey Club. Arguably, one of the GOATS in the world of sandwiches. Perfect! Go Team USA!
Now, These!
Ice Cream Cone Cupcakes
Caprese Flatbread with Balsamic Bread
California Maki Sushi Bake
Mahi Mahi with Sweet Potato, Avocado, Onion, Cheese, Cucumber and Cilantro Chutney in White Corn Tortilla Shells
***
Now, let's party! Join Fiesta Friday #391 by adding your link(s). Don't forget to link your post to FiestaFriday.net so you can be featured.
If you're interested in becoming a cohost, please let me know.
If you're new to Fiesta Friday, please read the guidelines.
You are invited to the Inlinkz link party!