Homemade Chinese Noodles are not as difficult to make as you'd think. True, you'd have to put in time and effort, but the result is well worth the investment.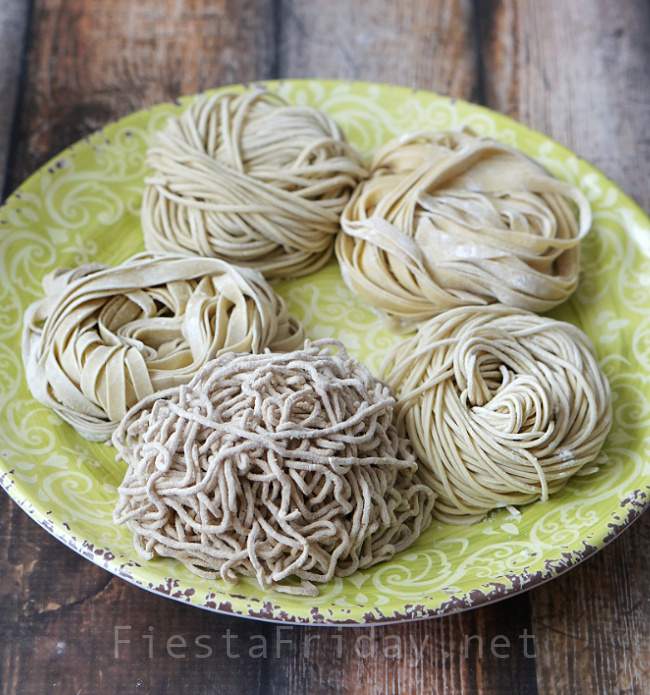 In light of the upcoming Chinese New Year (2021 is the Year of the Ox, if you want to know), let's learn to make Chinese noodles… from scratch.
Yup, you heard right.
Why? Why bother with Homemade Chinese Noodles? I can hear you from a mile away, you unfaithful person you! Why?! Because Homemade Chinese Noodles are some of the best things in life, that's why.
Why are Homemade Chinese Noodles so good?
First, as you begin to slurp them, you'll notice how satisfyingly silky and smooth they feel.
Then, as you start chewing, they feel somewhat firm and springy. And chewy. Not unlike al dente pasta, but with more elasticity. It's quite the juxtaposition of textures.
There's that unmistakable pretzel-like aroma that hits you, too, as soon as you start picking them up with your fork or chopsticks. It's all part of the allure of Chinese noodles.
Finally, as always with homemade foods, they're fresh, free from preservatives, and you can control the amount of sodium.
In short, I'd like to say… forget dry noodles. Or those packaged instant noodles. Homemade noodles are superior, case closed.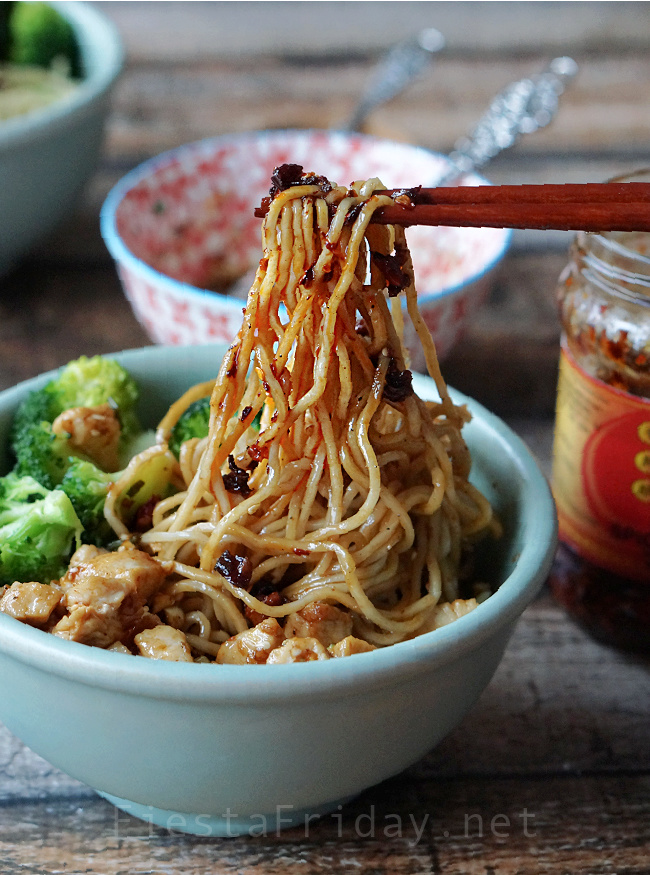 Besides, there's nothing to be afraid of. All it takes is just a pasta roller/machine and a few everyday ingredients, such as flour, salt, water, and/or eggs.
Plus this.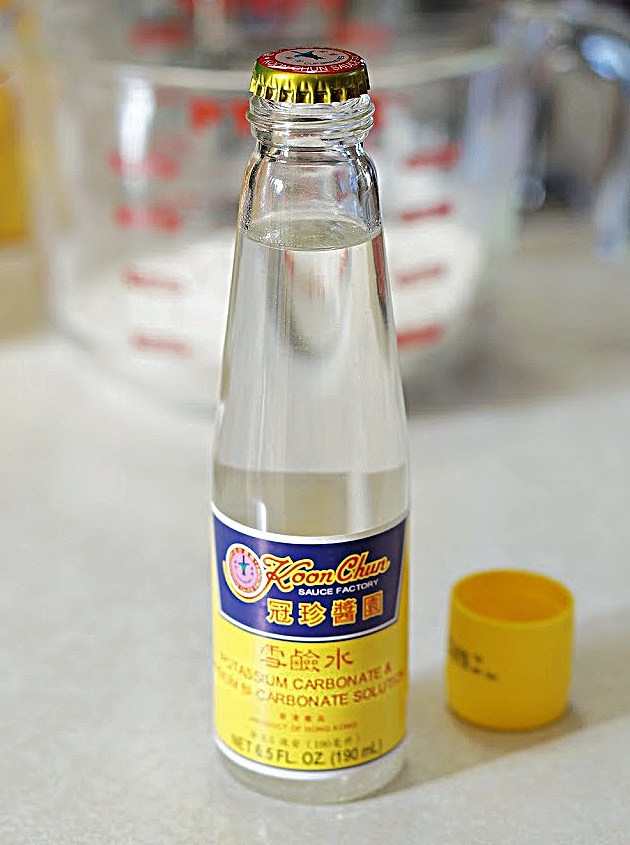 I have lye water and I'm not afraid to use it. That's my new mantra.
What is lye water and why do you need it to make Chinese Noodles?
Lye water, sometimes also called lime water, or kansui, is an alkaline solution used to give many types of food their characteristic aroma, flavor and texture.
For instance, and this is just a very short list, lye is used to cure olives to remove their bitterness, added in the brine for century eggs to render the yolks soft and creamy, and the white parts transparent. In pretzels, hard or soft, prior to baking, they're dipped in a lye solution to give them their distinctive crust and taste.
There are also other types of lye used in non-cooking applications but we're only interested, in this case, in food-grade lye. Specifically, how it affects Chinese noodles.
Lye water is what gives Chinese noodles their chewy and springy characteristics. It's the essential ingredient that makes Chinese noodles different from fresh pasta.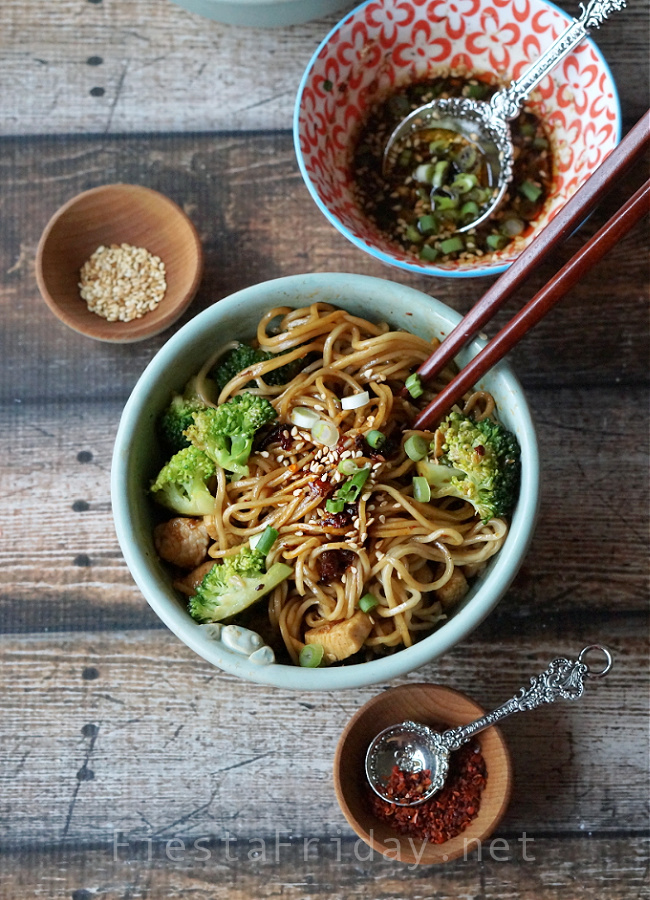 What if I don't have or can't find lye water?
Fear not. I've done the homework for you. You can substitute lye water with baking soda.
Baking soda, however, is a weak alkaline. In order to transform its strength closer to lye water, you first need to bake it.
To bake baking soda, line a sheet pan with aluminum foil, spread baking soda on it, and bake it in a 250° – 300°F oven for about 1 – 2 hours.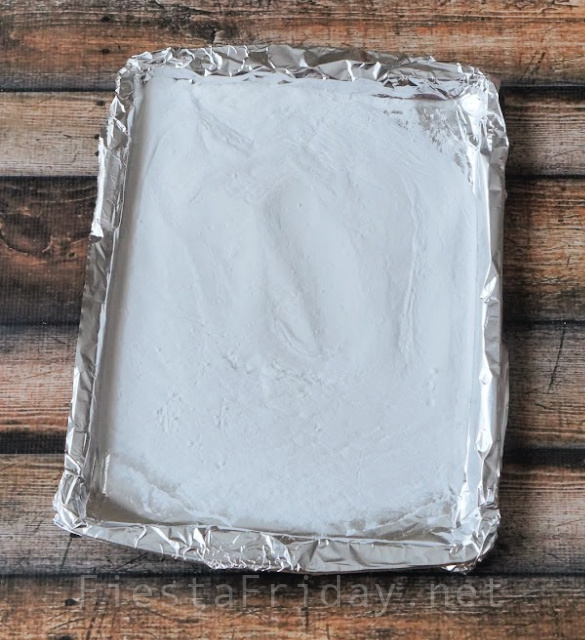 I experimented with 200g of baking soda, baked it at 250° F, and after 1 1/2 hours, I ended up with 154g. So it lost about 1/4 of its original weight, not as much as the 1/3 that this NYTimes article suggested. Still, I did get a pretty good result with the noodles I made with it. They were not as chewy or elastic as the noodles with lye water, but they were very close.
Step-by-step method of making Homemade Chinese Noodles
In a large bowl, mix flour, water or eggs + water, salt, and lye water. The dough will be shaggy and dry. Cover the bowl with a lid or plastic wrap and let it sit for 30 minutes.
Gather the dough and knead to form a ball. It will be slightly crumbly but as long as it can form a ball, it'll be okay. If the dough is too hard to knead, you can rest it again for another 30 minutes.
Using a rolling pin, flatten the dough into a disk, then divide into 3 portions.
Working with 1 portion at a time, feed the dough through the widest setting of your pasta roller. It will look patchy and dry at first, but don't worry.
After a series of folding and rolling, eventually the dough sheet will become smooth. Continue to roll, progressively feeding it through a narrower setting each time, until you get to the desired thickness. I like medium thickness (#4 on my pasta machine) for Lo Mein noodles, slightly thinner (#5) for ramen noodles, and even thinner (#6) for Chinese-style fettuccine.
Once you reach the thickness you're after, run it through the cutting attachment.
Every time I see these noodles extrude out of the pasta machine, I think it's magical. Check out this recipe for the best way to serve these precious noodles → Soy Sauce Garlic Butter Noodles with Salmon
Homemade Chinese Noodles
Homemade Chinese Noodles are not as difficult to make as you'd think. The time and effort you put into making them are well worth it.
Author:
Angie | FiestaFriday.net
Recipe type:
Noodles/Pasta
Ingredients
2 cups bread flour
½ cup water or 2 eggs + enough water to make ½ cup
½ teaspoon salt
1 teaspoon lye water or baked baking soda
A spray bottle filled with water
Instructions
Put flour in a large bowl.
In a measuring cup filled with the water, stir and dissolve salt, then add lye water or baked baking soda. Alternately, if using eggs, beat eggs in the cup and add enough water to make ½ cup, then add lye water.
Pour liquid into flour, stir with a fork, cover bowl, and let it rest for 30 minutes.
After 30 minutes, knead dough into a ball. Rest for another 30 minutes if dough is too crumbly and hard to knead. You can mist it with a spray bottle to soften it.
Flatten dough into a disk with a rolling pin, then divide into 3 equal portions.
Working with 1 portion at a time, feed dough into pasta roller, using the widest setting.
Fold dough in half or third and roll again. Do this for several times until the dough becomes smooth. Dust with flour, as needed, to keep it from sticking to the pasta roller. Or spray with water if it's too dry.
Progressively feed the dough into narrower setting until the desired thickness is achieved.
(Optional) If the dough sheet is ragged on its edge, you can trim it with a pizza cutter.
When the desired thickness is achieved, dust the dough sheet lightly with flour, then feed it through the cutting attachment.
Finally, dust the noodles with a little bit of flour or corn starch to prevent them from sticking to each other.
Your noodles are now ready to use. If you want to use them at another time, coil them into nests, place them in a plastic container, and store them in the freezer.
To cook them, bring water to a hard rolling boil, boil noodles for 1 minute, stirring with a fork to keep them separated. Drain.
If you like this recipe, please give it a ⭐⭐⭐⭐⭐ rating in the comments section below. Thanks!
Tips & Tricks
Can you make Chinese noodles without a pasta machine/roller? Sure you can, but it's a lot harder to get even strands of noodles since you'll have to roll and cut the dough by hand. If you decide to give it a go, make a softer dough by adding 2 – 3 more tablespoons of water, roll a portion into a large oblong, fold it accordion-style, then cut into the desired width with a knife.
Flour suitable for these noodles is wheat flour, either bread or all-purpose flour. Whole wheat flour, in my experiment, produced coarse and less chewy noodles. It also needed more water and was harder to roll. The best-tasting noodles were made with bread flour.
These Homemade Chinese Noodles can be frozen for later use. Storing them in the refrigerator, however, can result in oxidization, giving them a greenish, grayish tint. It didn't seem to affect the taste of the noodles, but I wouldn't advise storing them in the fridge for longer than 2 – 3 days.

The noodles in the top container were frozen, while the ones in the bottom container were stored in the refrigerator.

If the dough is too dry and you have a hard time kneading it, use a spray bottle to lightly mist it instead of adding spoonfuls of water.
If the dough is too wet, dust it with more flour as you go. It's not an exact science, so don't be afraid of messing up the ratio. The dough is forgiving. Whatever noodles you get will likely be much better than those dry packaged noodles, so forge ahead.
Save This For Later