This is a bowl of noodles. Duh! Tell me something I don't know, right?!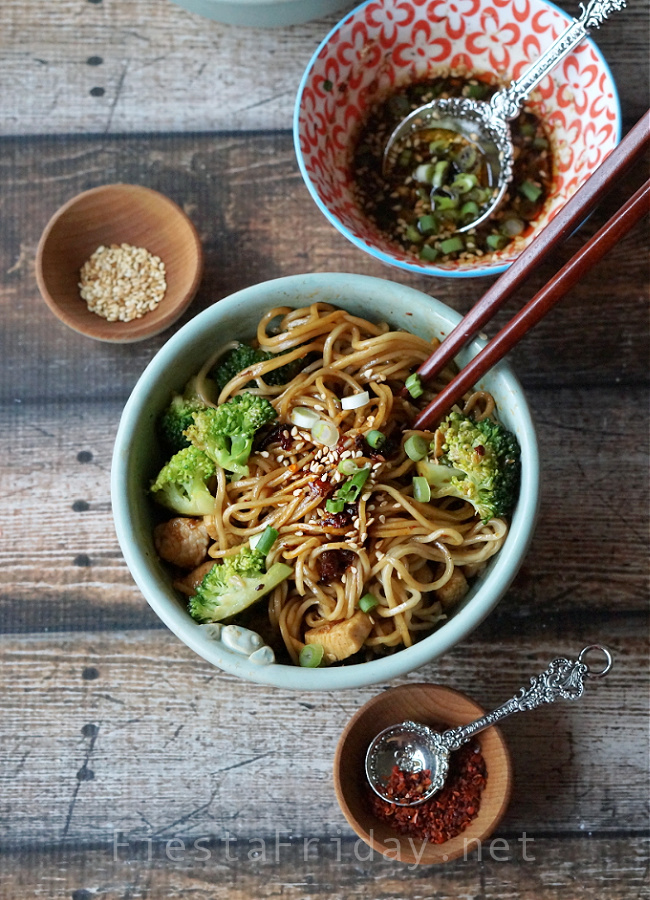 Anyway, sure, that bowl of noodles may look unremarkable. But what if I told you the noodles are made from scratch. By yours truly. With my own hands. Exactly! 'Nuff said.
Actually, I have a lot more to say about these homemade noodles. First of all, they're not impossible to make. They're pretty easy to master, as long as you have the right tools and ingredients. And time. Not too much time, even. After enough practice, I can now crank these noodles out in about an hour, from start to finish. Not bad, eh?
As soon as I can sit down and write the how-tos, I will share all the secrets to making these insanely delicious noodles.
Now, features!
German Apple Cake
"I was just looking for the perfect recipe to showcase the new-to-me variety of apple called Cosmic Crisp, and I think this is it." — Angie
Spicy Thai Influenced Chicken Thigh
"This recipe is jam-packed with my favorite flavors! Ginger, garlic, lime, oh my! As I read the recipe I could almost taste it and I will make it as soon as possible!" — Petra
Ube Cheese Bread Pie
"This is truly inventive, and that peek of ube jam looking out at the viewer is enticing. I'd even try this with strawberry or raspberry if I can't find ube…" — Diann
Portabella and Spinach Lasagna
"The use of portabella mushrooms instead of lasagna noodles or zucchini noodles is a great idea. This vegetarian dish looks quite tasty to me!" — Diann
***
Now, let's party! Join Fiesta Friday #365 by adding your link(s). Don't forget to link your post to FiestaFriday.net and the cohost's blog so you can be featured.
Your cohost this week is Eff @ Food Daydreaming
If you're new to Fiesta Friday, please read the guidelines.
You are invited to the Inlinkz link party!