So, this has been the busiest week of the year. I know full well the year has just started but in all seriousness, I haven't had to juggle so many errands and chores in one week.
Once again school is open, which means that I'm back at work. Though this isn't necessarily a bad thing for someone like me. Knowing that part of my days has to be spent away from home has forced me to be extra organized at times.
But time dedicated to blogging has definitely diminished. That's why I wasn't able to respond to your comments last week. As soon as I adjust to the new schedule, everything should go back to normal.
I should be able to, for instance, make myself a stack of pancakes for dinner… or breakfast, whenever the mood calls.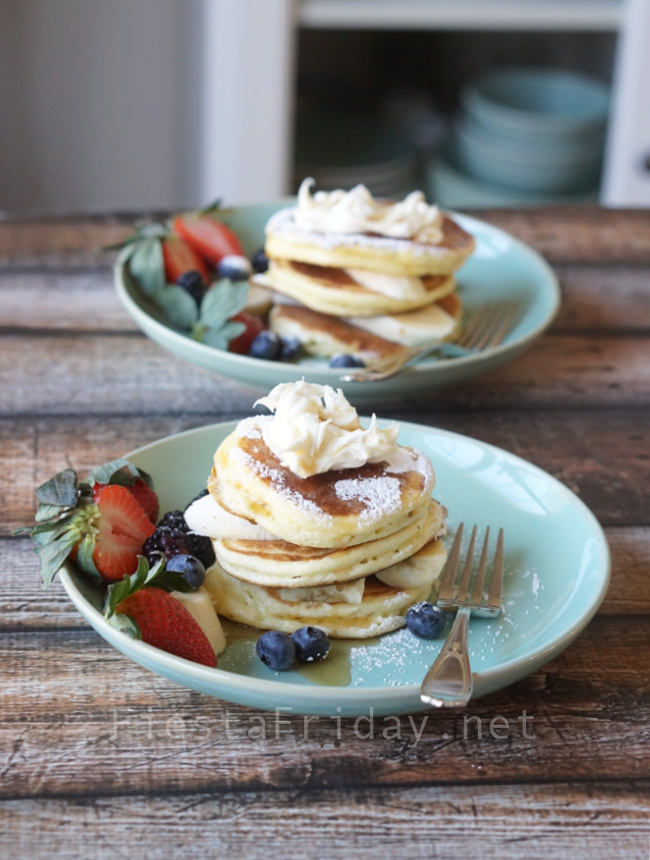 All it takes is better preparation, that's all. Right? Tell me I'm right, please.
Now It's Features Time!
Easy Gluten-Free Chocolate Orange Bread and Butter Pudding
"Chocolate and orange? Count me in! I love the combo since I was a kid and this one is something I know I would enjoy." — Jhuls
Coconut Curried Mussels
"Whenever he's reminded, the husband would wax poetic about the moules et frites he had in Belgium. Wait 'til I serve these curried moules. I think they would make him forget the Belgian ones." — Angie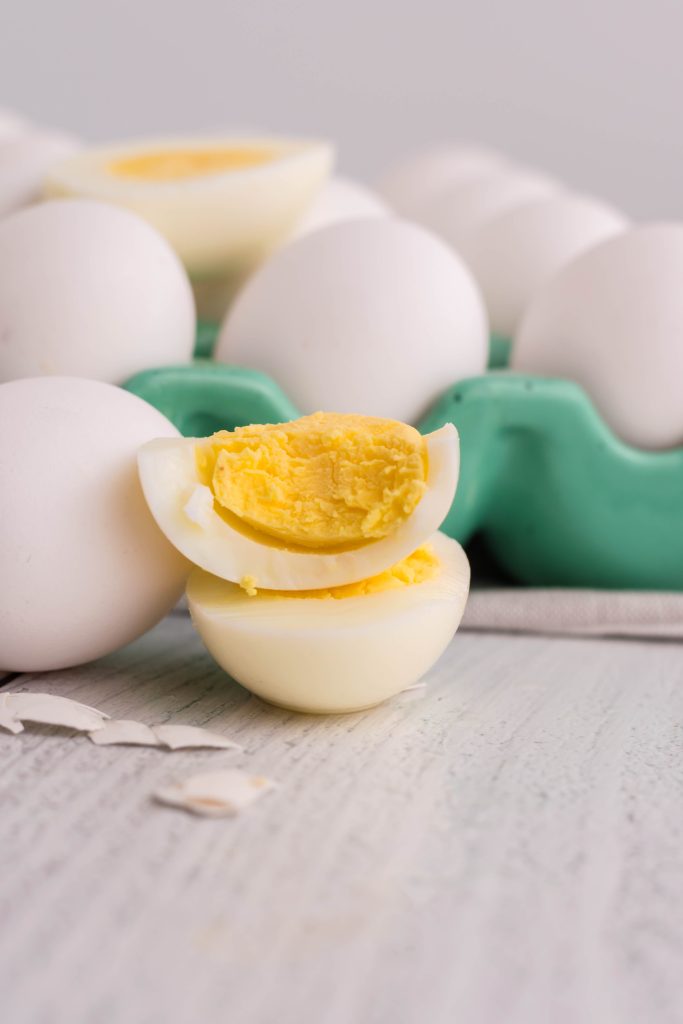 Air Fryer Hard Boiled Eggs
"I never knew you can boil eggs using an air fryer. This is such a wonderful idea – a must try!!" — Jhuls
Cheddar Bacon Swirl Biscuits
"So these biscuits sound pretty amazing. Savory biscuit roll-ups with cheddar and bacon, what's not to like?!" — Angie
***
Now, let's party! Join Fiesta Friday #364 by adding your link(s). Don't forget to link your post to FiestaFriday.net and the cohost's blog so you can be featured.
Your cohost this week is Diann @ Of Goats and Greens and Petra @ Food Eat Love
If you're new to Fiesta Friday, please read the guidelines.
You are invited to the Inlinkz link party!