While shocking images coming out of DC were being broadcast all over cable networks, I was quietly busy in the kitchen trying out recipes from our Fiesta Friday friends. And for that, I was immensely thankful.
Nothing eases my mind quite like baking.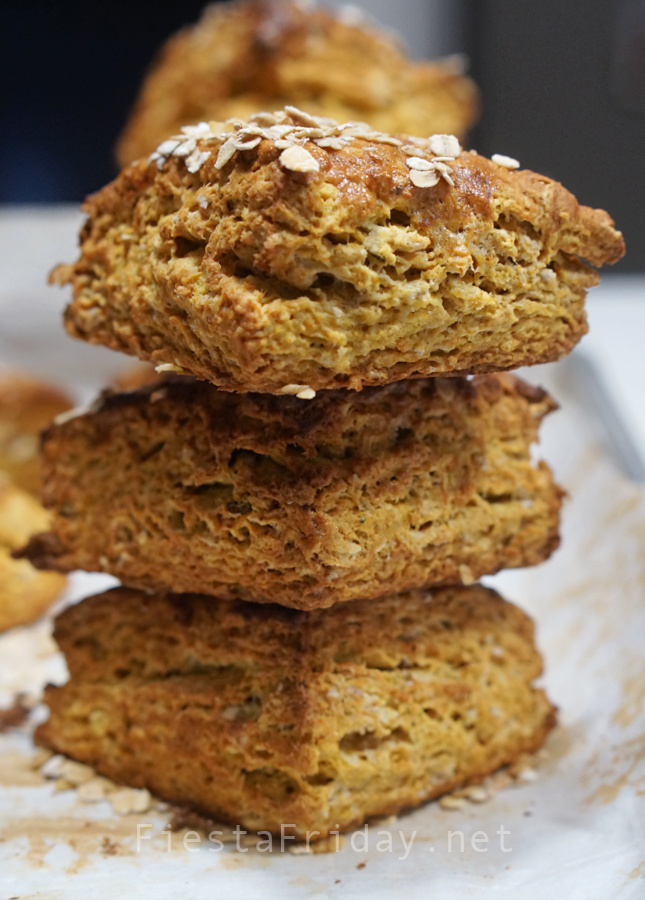 The Sweet Potato Scones above were inspired by Jess's Sweet Potato Biscuits.
As soon as they came out of the oven, without prompt, the husband walked away from the TV, and the kids sauntered down to the kitchen. We made coffee and tea and sat down for a post-lunch snack.
Good food never fails to cure whatever ails you.
It's Features Time
Air Fryer Hoisin Salmon
"Salmon is a delicious fish and so perfect paired with Asian flavors. I would love a fork and just tuck in!" — Petra
"Great! I'm in need of more fish as well as air-fryer recipes. And this one answers both needs!" — Angie
Spice-Rubbed Braised Beef
"This is my kind of food! I love slow cooking and this appeals to my every foodie sense, I can't wait to make it!" — Petra
"Ditto, Petra! This will be dinner tomorrow!" — Angie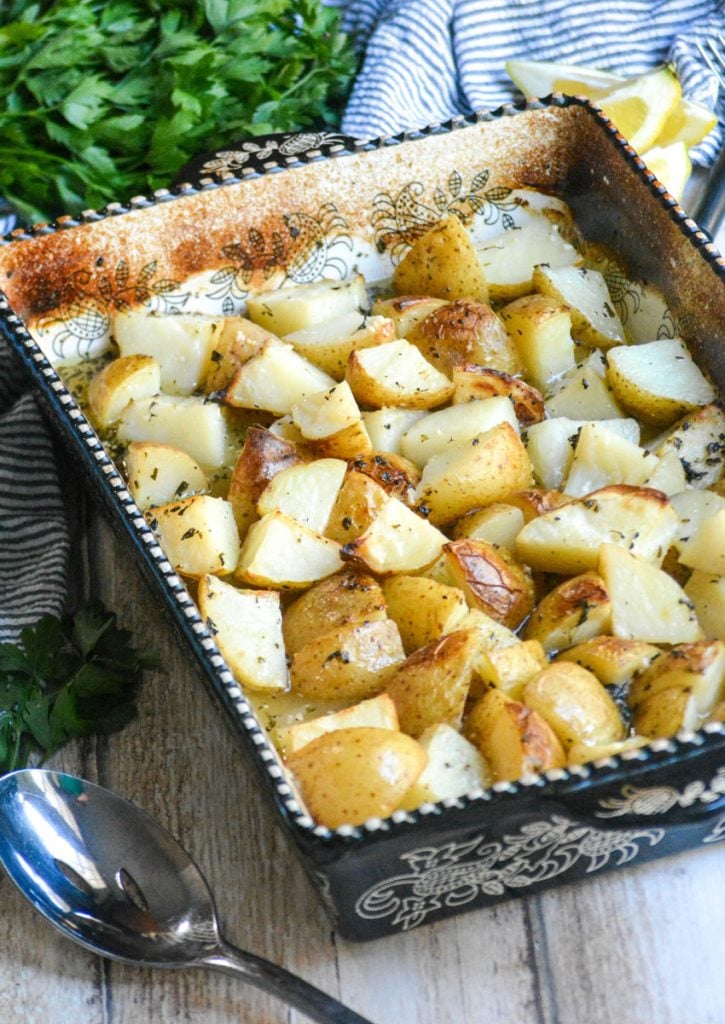 Ellinikos Lemony Patatas
"When life gives you lemons, make lemonade… aaand… Lemoni Patatas! Swimming in a little bit of lemon glut at the moment, courtesy of my relatives in California, so this recipe comes in handy." — Angie
Blueberry & Lemon Curd Muffins
"Yet another use for my lemon glut. Blueberries and lemons go hand in hand, like a horse and carriage… no, more like peaches and cream, or macaroni and cheese. Right?!" — Angie
***
Now, let's party! Join Fiesta Friday #363 by adding your link(s). Don't forget to link your post to FiestaFriday.net and the cohost's blog so you can be featured.
Your cohost this week is Jhuls @ The Not So Creative Cook
If you're new to Fiesta Friday, please read the guidelines.
You are invited to the Inlinkz link party!