I don't know what trick-or-treating will look like tomorrow – if we will see 100+ kids like we normally do, or a significantly reduced number of trick-or-treaters. We'll just have to find out, won't we?
I am prepared, or as prepared as anyone can be. I've decorated the front of the house, trying to maintain the spirit of Halloween, though not as much as in previous years. The husband, with the help of the daughter, put together little baggies filled with goodies.
We will lay them out on a small table right outside the front door, so each trick-or-treater can easily pick one without having to reach into a container with their hands. Minimal contamination that way.
In the house, I'm going to try to keep things healthy. A crudité platter will be on offer, along with hummus. And maybe even some healthy sweets.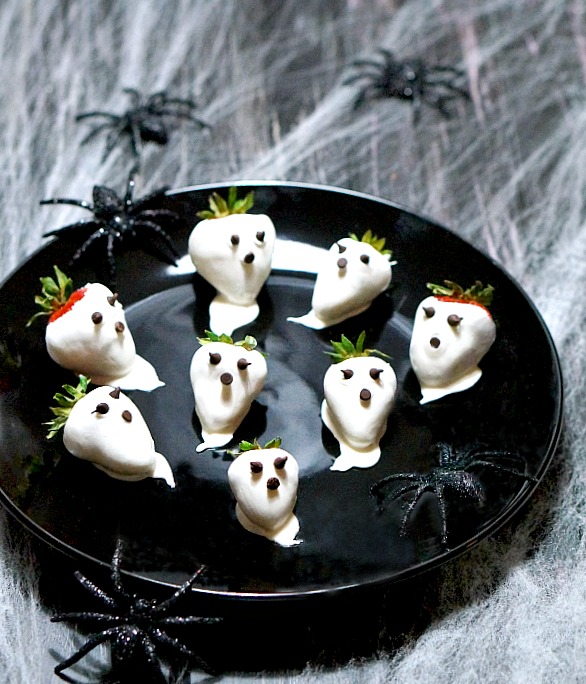 Halloween Strawberry Ghosts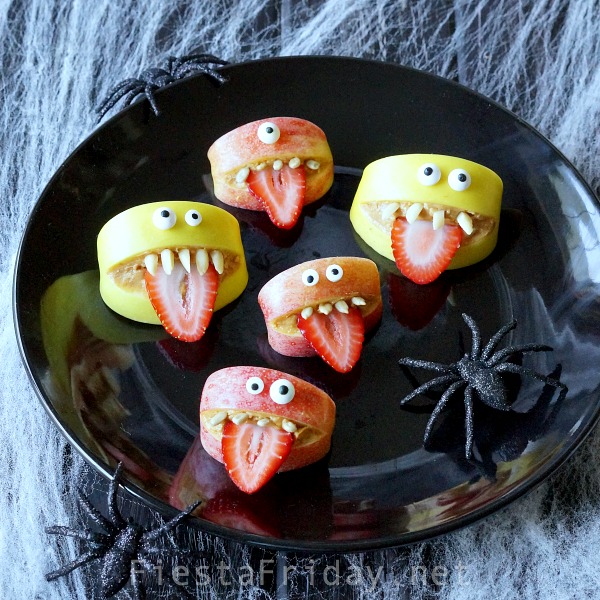 Silly Halloween Apple Bites
And if time permits, I may even throw in a not-so-healthy-treat.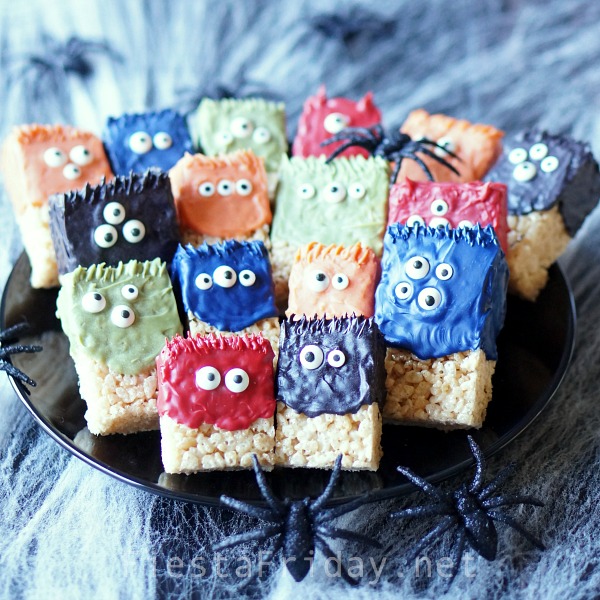 Halloween Rice Krispie Monsters
Have a great Halloween tomorrow, Fiesta Friends!
Now it's time for features!
Mini Monster Cakes
"These are so, so cute!! I just love the piping work on these little cakes." — Angie
Leek & Potato Soup with Fresh Chives
"Joanna has showcased this naturally creamy soup – so deliciously warming and great for Autumn!" — Laurena
Baileys Cheesecake with Chocolate (No Bake)
"Omigosh, don't even get me started on the Baileys. I seem to be collecting different flavors every time I step into a liquor store. This gorgeous cheesecake has got to be one of the best ways to use up some of it." — Angie
Gogji Nadir (Lotus Stem with Turnips)
"I've been meaning to try my hand at cooking lotus roots. I do see fresh ones at the Asian market I frequent. This recipe will serve as my gateway to the world of lotus roots – it sounds to intriguingly delicious!" — Angie
***
Now, let's party! Join Fiesta Friday #352 by adding your link(s). Don't forget to link your post to FiestaFriday.net so you can be featured.
Is anyone interested in cohosting Fiesta Friday Link Party? Please send me a message if you do.
If you're new to Fiesta Friday, please read the guidelines.
You are invited to the Inlinkz link party!