The presidential election is over. We may not know the final result for a while, however, and then there may be litigation in the weeks to come. I really hope cooler heads will prevail.
At the moment, though, I just want to be able to put this entire political mess behind us. Politics sucks! That's how I feel, lol.
This cycle's political wrangling has been particularly exhausting and vicious. Now debates can be healthy and pretty fun to have (I was a member of Debate Club in high school), but not when they're constant and hostile.
I don't know how much more of this infighting anybody can take. That's how I'd categorize what's been going on. We've been fighting among ourselves. We are supposed to be one nation… indivisible… remember?!
Phew, now that I got that out of my chest, let's focus on more important things. You know…like good food and baking and eating…
Specifically, these Pumpkin Cinnamon Rolls.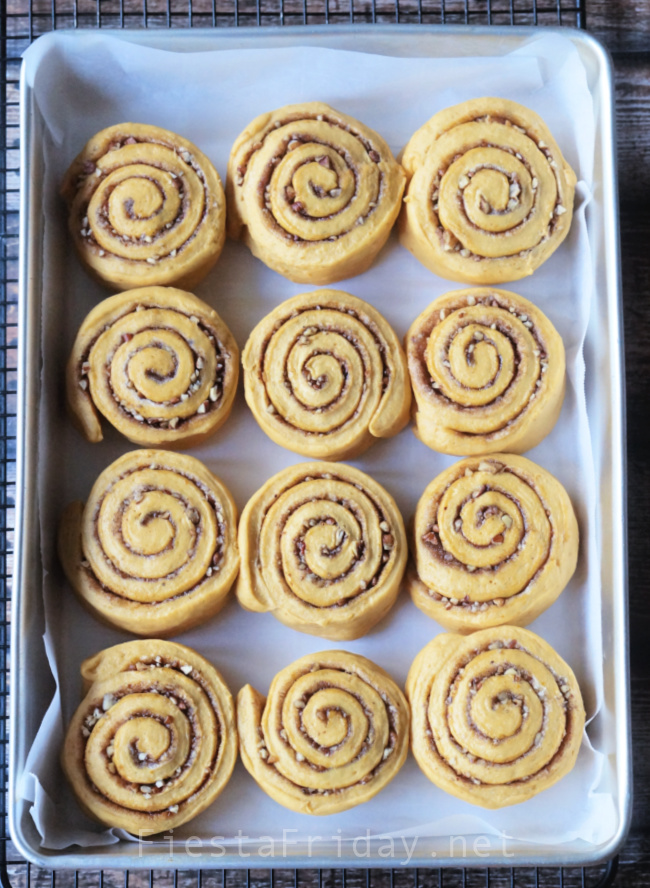 Happy baking, y'all!!
Now, take a look at these:
Pumpkin Pie Ice Cream
"Now this is something I can easily get behind. Pumpkin Pie Ice Cream, anyone?!" — Angie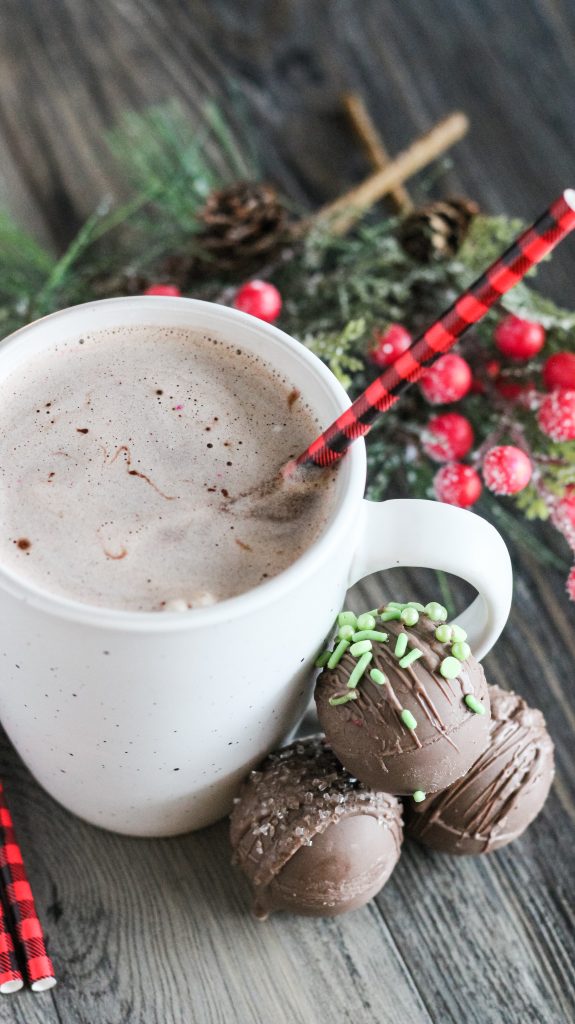 Hot Chocolate Bombs
"This is such a fabulous idea for a homemade gift. I can see myself giving these chocolate bombs to all my friends." — Angie
Pumpkin Pancakes
"Whoa… pumpkin pancakes, with FRESH pumpkins, NOT canned pumpkin puree! Now that's a fresh idea!" — Angie
Grilled Pork Ramen with Bok Choy
"Mmm… I haven't had ramen in such a long time. That's so not cool! I need to remedy this situation, pronto! This one, with grilled pork, looks so appetizing." — Angie
***
Now, let's party! Join Fiesta Friday #353 by adding your link(s). Don't forget to link your post to FiestaFriday.net so you can be featured.
Is anyone interested in cohosting Fiesta Friday Link Party? Please send me a message if you do.
If you're new to Fiesta Friday, please read the guidelines.
You are invited to the Inlinkz link party!