Are you guys ready for Thanksgiving? Or maybe Zoomgiving (Zoom + Thanksgiving)?
The holiday parties are going to be different this year. My Thanksgiving will definitely be a small affair. Just me, the husband, and the kids. No other relatives or guests this year.
It may be less exciting because of that, but I sort of look forward to a relaxing time in the kitchen. Maybe this year will finally be the year I don't have to roast a whole turkey. I have a love and hate relationship with the bird. I love eating it but hate having to prepare it for roasting. Such an unwieldy hunk of meat!
Maybe I can even get away with just making small appetizers and side dishes for the day and ordering pre-sliced roasted turkey. Hmm… the thought is very appealing. Hey, husband and kids… I have an idea… You think they'll fall for it?
Anyway, here's looking back at some of the past Thanksgiving turkeys that graced our table.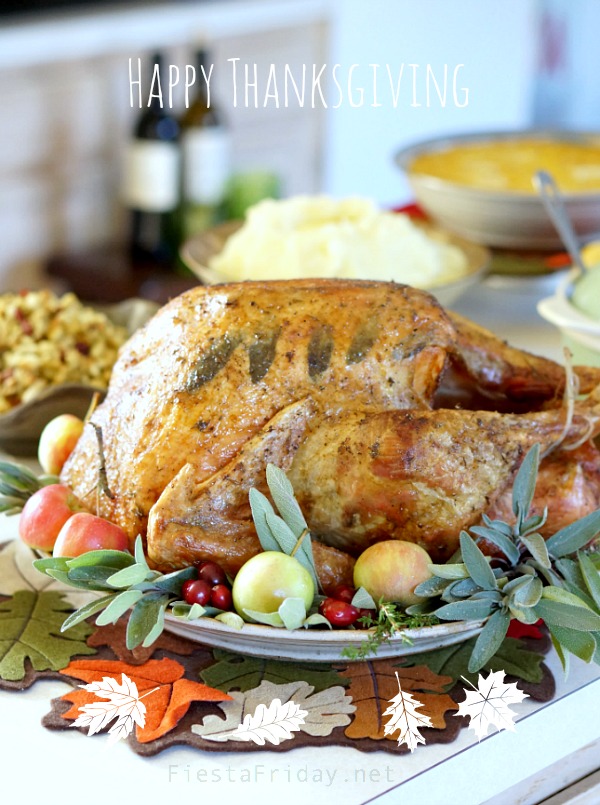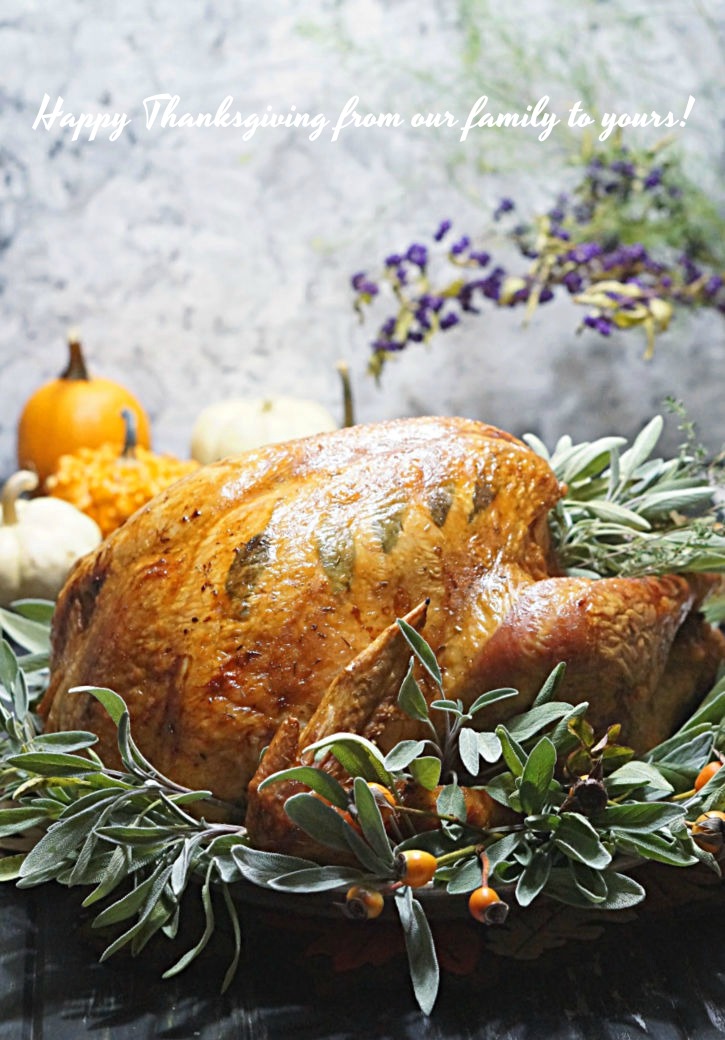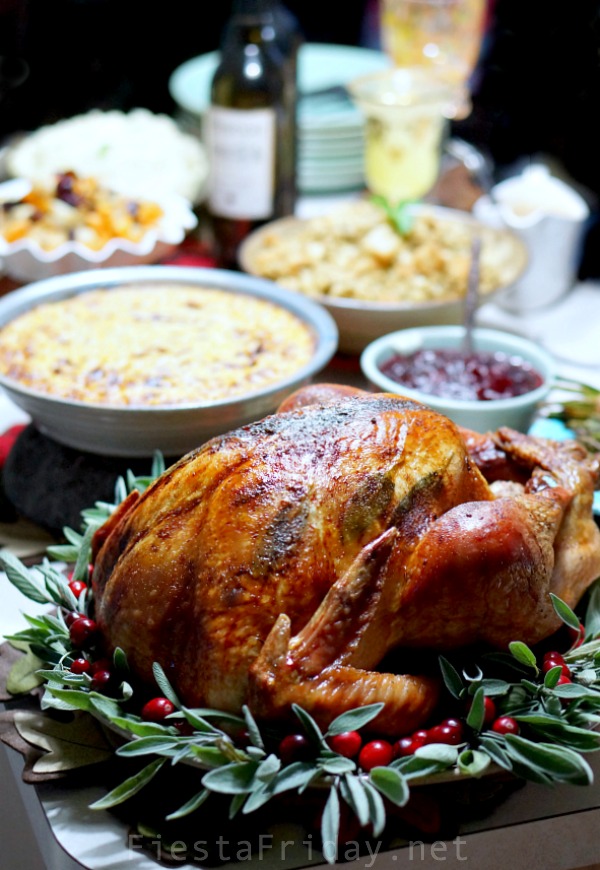 Now, take a look at these:
Pecan Streusel Pumpkin Pie
"Pumpkin Pie aaand… Pecan Pie, combined! It's like getting two pies in one pan, or in one bite. What more could you possibly want?!" — Angie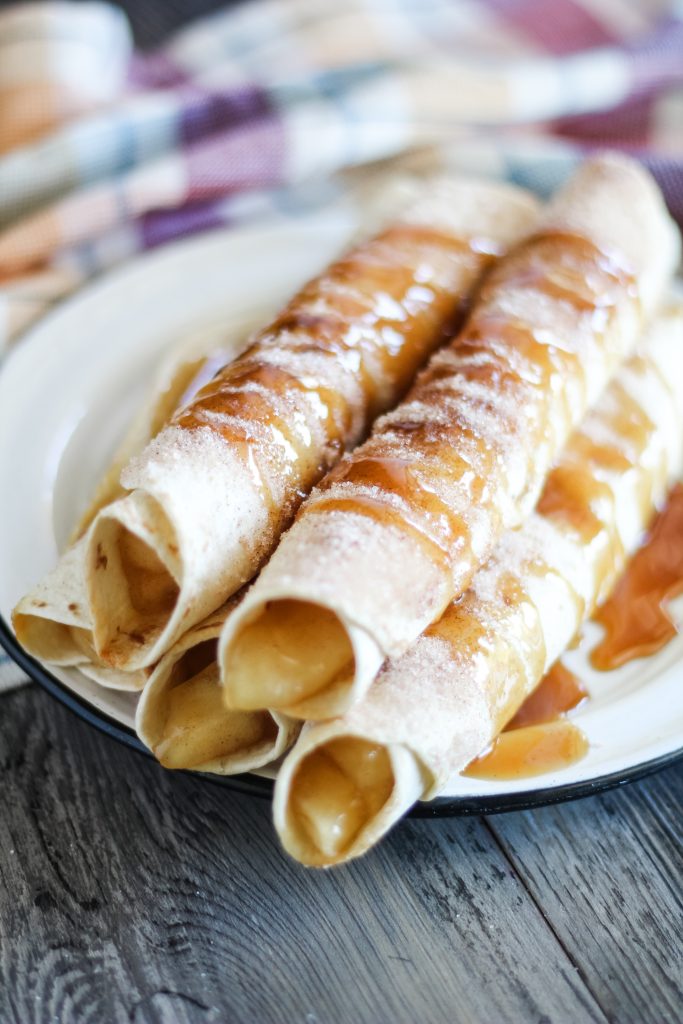 Apple Pie Taquitos
"I love the simplicity of these dessert taquitos. It's a quick and easy way to fix your apple pie craving." — Angie
Baked Pepper Jelly Brussels Sprouts
"This sounds very appealing to me. I imagine it must be slightly sweet and tangy, as well as bacon-ey – all the flavors that favor a vegetable like brussels sprouts. It'll make a wonderful Thanksgiving side dish." — Angie
Cinnamon Apples and Dip
"What an easy and healthy idea for a snack. So simple the little ones can probably put this together on their own. Also, it looks cute!" — Angie
***
Now, let's party! Join Fiesta Friday #354 by adding your link(s). Don't forget to link your post to FiestaFriday.net and the cohost's blog so you can be featured.
Your cohost this week is Liz@Spades, Spatulas & Spoons
If you're new to Fiesta Friday, please read the guidelines.
You are invited to the Inlinkz link party!