It's one week away from Thanksgiving and I have yet to find the strategy on how to broach the subject of not roasting a whole turkey to the family. Mostly because I somehow know it's not going to end well.
There was this one year, the only year, when we decided to reserve a table at a restaurant for Thanksgiving. When we got home, everybody was glum. There were no leftovers in sight. No leftover turkey, no leftover biscuits, no leftover gravy, no leftover corn pudding… nothing… nada… It was sad.
Every year, my husband and kids look forward to the Great Thanksgiving Leftovers Sandwich. Which somehow doesn't taste the same if it's not made with Thanksgiving leftovers. Beats me why that is. It's just not the same.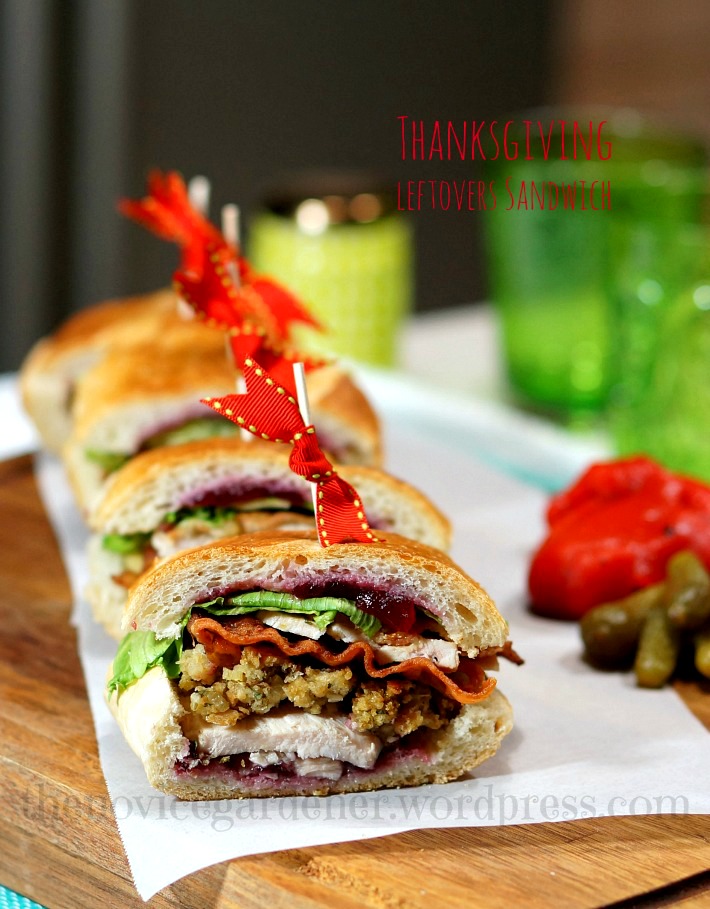 Truth be told, I do look forward to the sandwich myself. And honestly, I look forward to one week of living off the leftovers. I actually enjoy the challenge of trying to turn those leftovers into something completely different from their original state. And I find a certain satisfaction when I can do it successfully.
Am I actually arguing against not cooking the whole bird? Sounds like I'm sabotaging myself! Maybe I'll get a small turkey this time. A very small, under 10-pound turkey. If I can find one, that is.
Have a very Happy Thanksgiving, Fiesta Friends!
Now, it's Features Time!
Giant Blueberry Bun
"Now I know what to serve on Thanksgiving morning, this looks both delicious and beautiful." — Liz
"Me, too! I may even use fresh cranberries since I somehow can't stop buying them, accumulating bags and bags of them in the fridge!" — Angie
Layered Bean Tamales
"I always enjoy the backstory from this blog and I know tamales are a holiday favorite. These are especially lovely." — Liz
Chocolate Cheesecake
"Cheesecake…chocolate…oh my!" — Liz
How To Make Pumpkin Powder
"Whaaa… pumpkin powder?! Well, I'll be darned, this is the first time I've ever heard of it. But it's ingenious, I tell ya, ingenious!" — Angie
***
Now, let's party! Join Fiesta Friday #355 by adding your link(s). Don't forget to link your post to FiestaFriday.net and the cohost's blog so you can be featured.
Your cohost this week is Jhuls@The Not So Creative Cook
If you're new to Fiesta Friday, please read the guidelines.
You are invited to the Inlinkz link party!