Week 3 of HelloFresh is in the books. So far, I enjoy the convenience and the pretty recipe cards. The husband is not sold on the portions. The kids think the food is alright, but not necessarily better than mine.
So, some mixed reviews there. I do concur with the kids. Some recipes are tasty, some need a little tweaking, some need a lot of tweaking. One that we all enjoyed was the Bulgogi Meatballs, though I still did a little tweaking. But it was tasty enough that I replicated it with my own ingredients.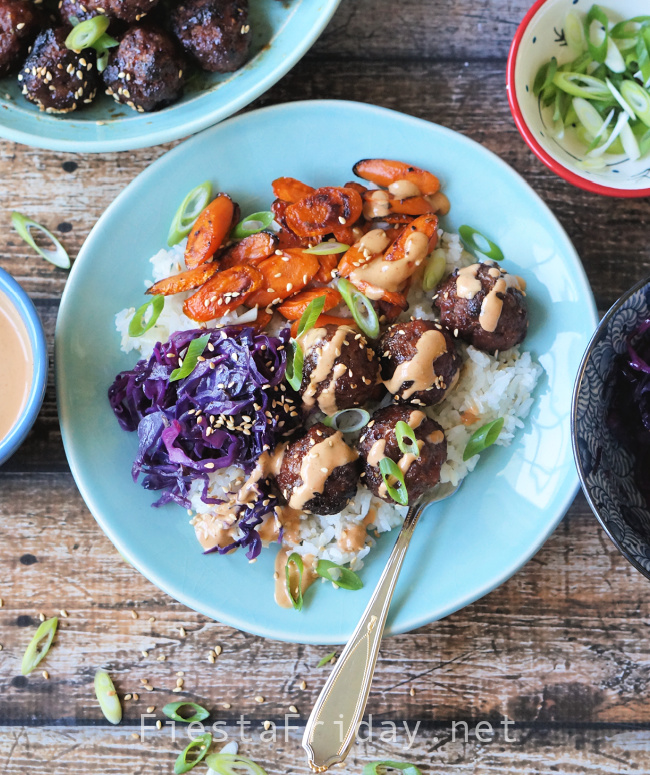 For now, I still want to continue the subscription since I find it convenient, but I suspect I'll get tired of the selections sooner or later. Hopefully, by then I'll be able to manage my time better so I won't need to rely on the service.
All in all, I would say it's a great service for those who are short on time to shop and cook. Or for those who are starting to cook, and don't have much idea. But if you're an experienced cook that can whip up anything at a moment's notice, you probably won't benefit much from it. And for those who are concerned about their carbon footprint, forget it. You won't be able to tolerate the amount of plastic packaging. Also, without coupons or deals, it's probably not the most budget-friendly way of cooking.
That's my two cents' worth.
Now It's Time For Features
Watermelon Mojito Granita
"I didn't know I needed this in my life until I saw it. Yes, yes, yes to Watermelon Mojito Granita!!" — Angie
Mini Key Lime Mousse Pie
"I have very fond memories of key lime pie from time spent on the Florida Keys and this looks like an easy way to remember those days. Also, the small size would discourage eating an entire pie!" — Liz
Filipino Cheese Cupcakes with Ube
"I love reading and learning about new ingredients, ube was a new one to me. They also sound delicious." — Liz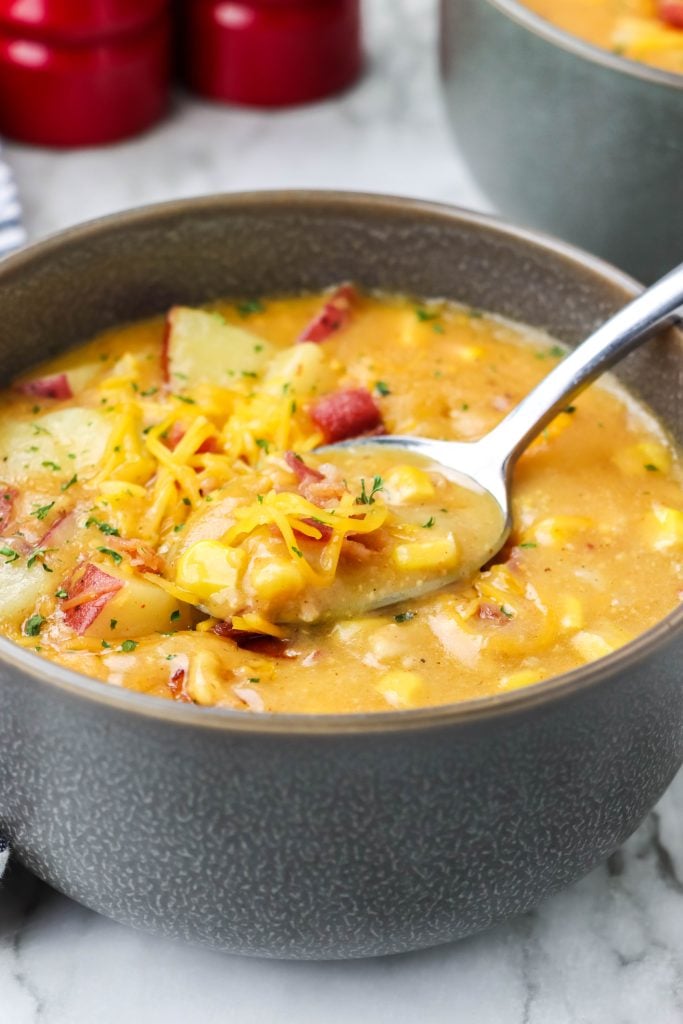 Instant Pot Bacon Cheddar Chowder
"I tend to gravitate toward chowders when it comes to soups and this Cheddar Chowder looks so comforting and warming. Perfect for this time of year!" — Angie
***
Now, let's party! Join Fiesta Friday #349 by adding your link(s). Don't forget to link your post to FiestaFriday.net and the cohost(s), so you can be featured. Your cohost this week is Liz @ Spades, Spatulas & Spoons
If you're interested in cohosting Fiesta Friday Link Party, please let me know.
If you're new to Fiesta Friday, please read the guidelines.
You are invited to the Inlinkz link party!

z