The cashier looked at all the boxes of pasta I put down on the conveyor belt and tilted his head up slightly as if to inquire why.
Eventually, he made a remark.
"Stocking up?"
I said," Uh-huh."
"For Covid?"
"Huh? Er…no, just for every day."
I guess 10 boxes of pasta looks like it's stockpiling for Covid?
If only he knew how much we eat pasta.
Those 10 boxes will most likely be consumed in a few weeks. The daughter alone can finish 5. I'm kidding. But she can eat pasta at every. single. meal.
She's getting very good at cooking pasta, too. Like this one below.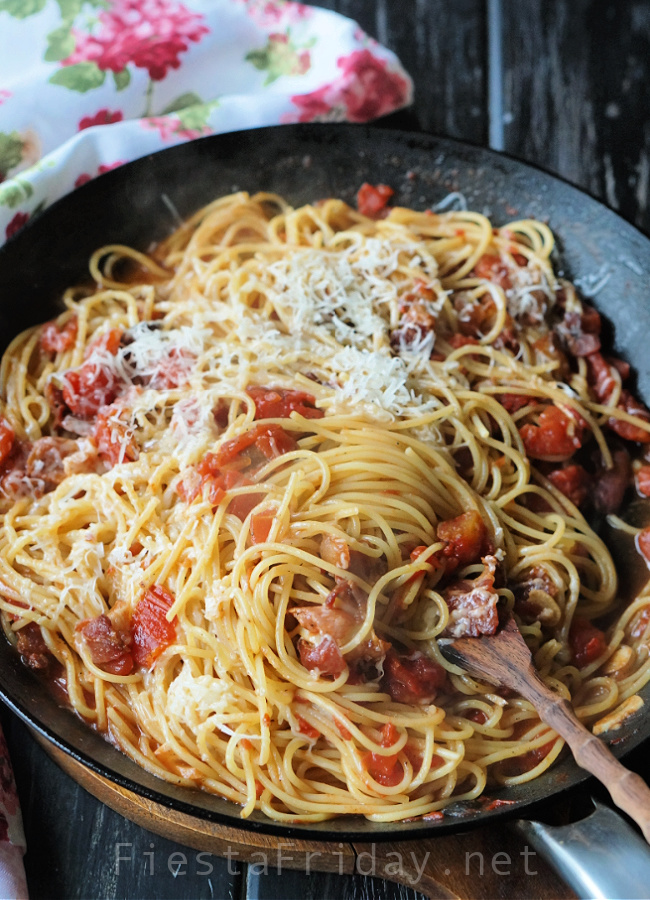 Spaghetti all'Amatriciana
I helped her a little; I was her sous chef. But she pretty much did everything else. It was fantastic!
For the recipe, go here → Spaghetti All'amatriciana
Now It's Features Time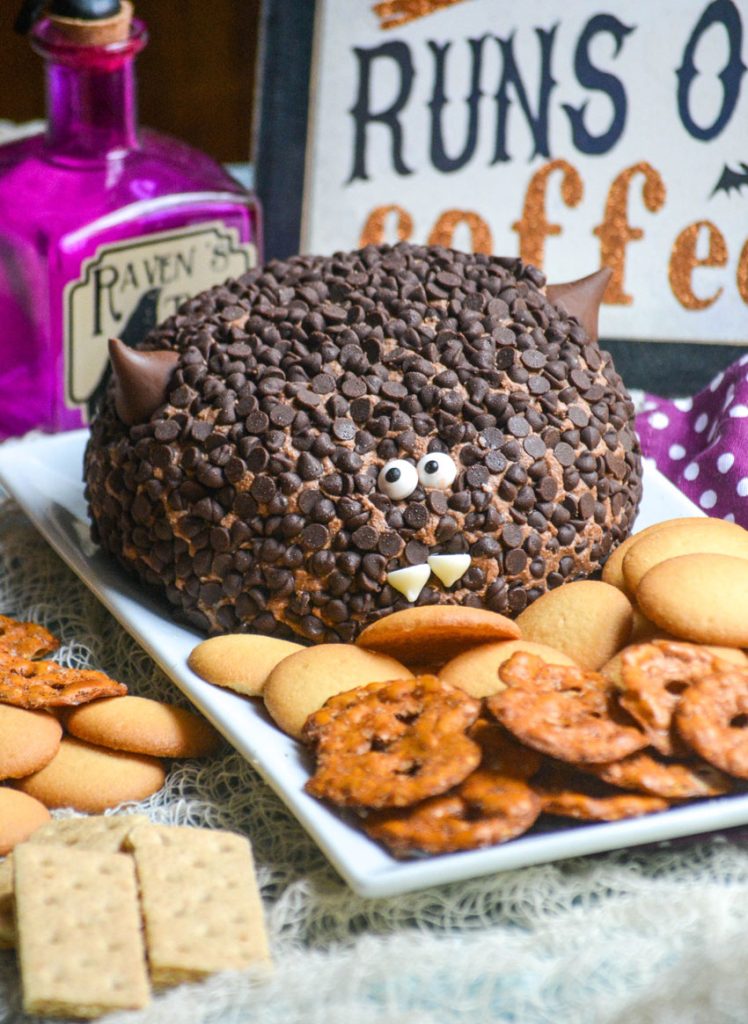 Batty For Chocolate Dessert Cheese Ball
"Dessert Cheese Ball, y'all! If you're not already in a Halloween mood, this batty chocolate cheese ball should get you there." — Angie
Maple Cream Pie
"[This is] an easy, no-bake seasonal treat." — Liz
Coahuila Style Homemade Chorizo (With Vegan Option)
"This is great. It's hard to find good quality Mexican chorizo where I live, so maybe homemade is the best route to take." — Angie
Custard Creams
"Who knew there were so many accidents by folks eating or reaching for the classic British cookie, custard creams? And I can definitely imagine reaching for one of these delicious treats…and gluten-free as well." — Liz
***
Now, let's party! Join Fiesta Friday #350 by adding your link(s). Don't forget to link your post to FiestaFriday.net and the cohost(s), so you can be featured. Your cohost this week is Jhuls @ The Not So Creative Cook
If you're interested in cohosting Fiesta Friday Link Party, please let me know.
If you're new to Fiesta Friday, please read the guidelines.
You are invited to the Inlinkz link party!