A new and exciting book was delivered to my residence very recently. Here is it.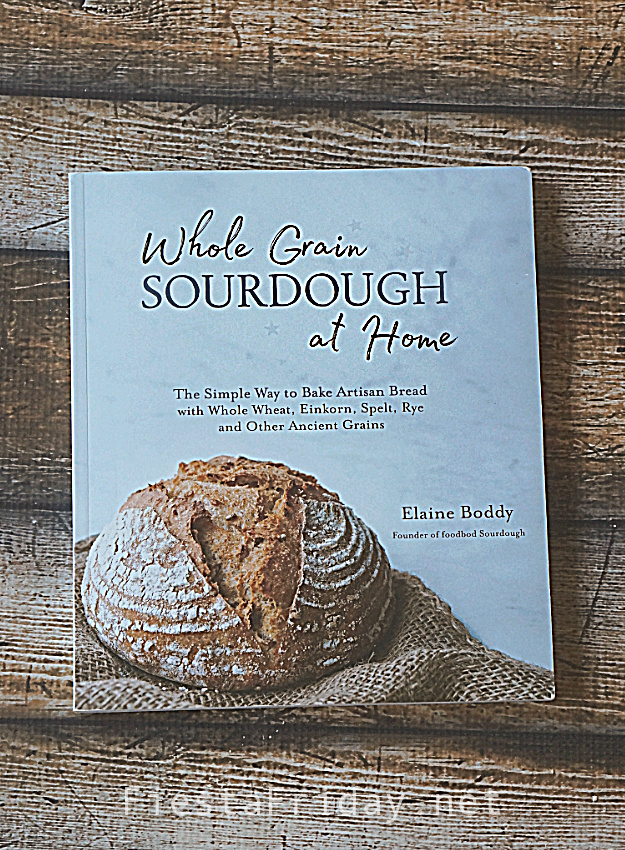 It's hot off the press, so quick, grab your copy. You can get it from Amazon, Barnes and Nobles, Target, or wherever books are sold. If you can't find one, you can contact its author Elaine Boddy through her blog Foodbod or Foodbod Sourdough. Yes, that's the very Elaine who is no stranger to Fiesta Friday.
Back in the day when we were all noobs, Elaine and Fiesta Friday supported one another while navigating this journey called "blogging". She is now a bonafide cookbook author! Let's all give her a round of applause! Elaine has worked hard to put together this impressive book that will have you churn out beautiful loaves of sourdough right from your home.
I find myself salivating over her recipes, particularly the ones from the biscuit section. I LOVE biscuits and find the thought of sourdough biscuits very appealing. How wonderful do these Wonderful Buttermilk Biscuits look!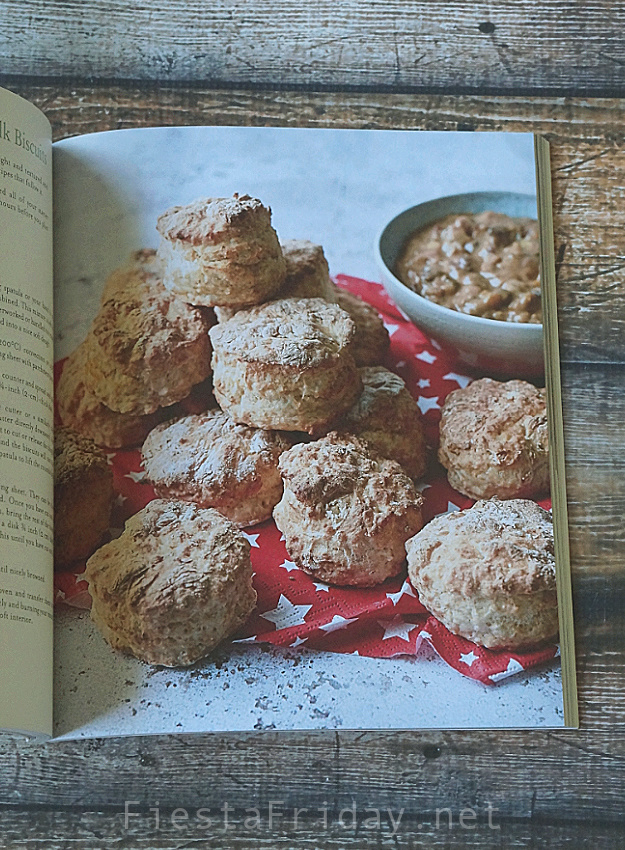 That's going to be the first recipe I'll try. But there are so many others (60 recipes in total) I'm eager to try. I'm sure when I do, I'll share the results with you, but you don't have to wait. You can get your own book now. It's published by Page Street Publishing Co.
Now let's look at these:
Coffee Walnut Cupcakes
"Wow! I love coffee, love walnuts, and love cake. These look so perfect and I am so looking forward to making them." — Zeba
"This has my name written all over it. It's got everything I like in a muffin." — Angie
Balsamic Chicken with Fresh Tomatoes
"A beautiful combination of flavors. With tomatoes in abundance in the garden and the farmers market, this looks like a delicious way to showcase them." — Zeba
"I'm with Zeba on this one. Sounds like a winning recipe for a glut of homegrown tomatoes." — Angie
Elopozole – Puebla Style Corn Soup
"Such a beautiful soup and this fall weather is a perfect time to enjoy a bowl of goodness like this." — Zeba
"Pozole using fresh corn, how intriguing! Must. Try. Soon." — Angie
Caramel Apple Galette
"Oh my… that caramel has me drooling and I can almost taste the tart apples combined with that sweetness. Great way to celebrate apple season!" — Zeba
***
Now, let's party! Join Fiesta Friday #348 by adding your link(s). Don't forget to link your post to FiestaFriday.net and the cohost(s), so you can be featured. Your cohost this week is Liz @ Spades, Spatulas & Spoons
If you're interested in cohosting Fiesta Friday Link Party, please let me know.
If you're new to Fiesta Friday, please read the guidelines.
You are invited to the Inlinkz link party!