My goodness, this heat is unrelenting! I don't mind the sun so much as the humidity. It just melts you the moment you step outside. That, I very much mind.
What can you do, though, right?! It's summer after all. I shouldn't complain too much. And there's even a reason for celebration this weekend – we have so few these days.
The 4th of July will be here tomorrow. How are you going to celebrate?
My family normally looks forward to the fireworks but understandably due to COVID-19, this year's fireworks in our town has been cancelled.
Still, I've put out little flags here and there in the front yard to set the mood, bought spareribs for barbecuing, and maybe I'll even make this crepe cake.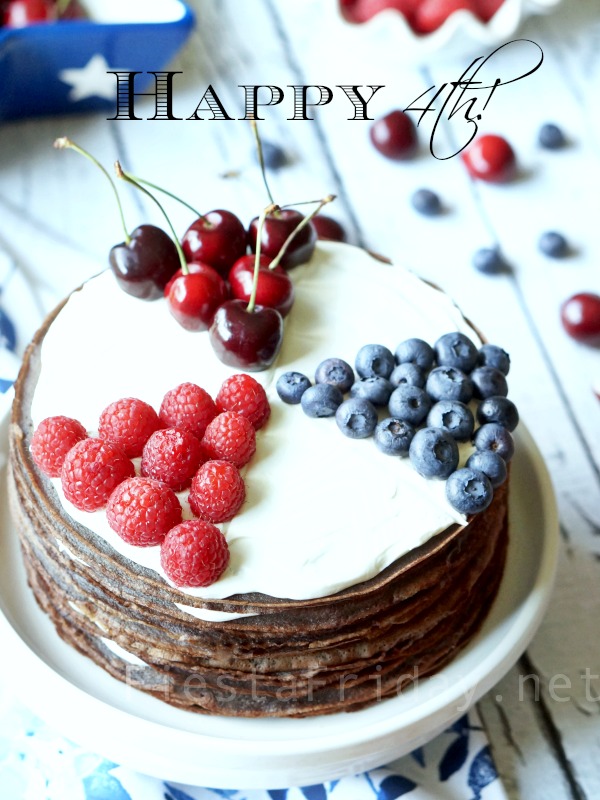 Just because you're staying home and celebrating with only your spouse and kids doesn't mean you can't have fun, and more importantly, great food!
Features!
Best Gluten Free Carrot Cake
"Omg, I was watching The Great British Bake Off and someone made a carrot cake and of course, immediately I wanted carrot cake. It's one of my most favorite cakes, up there with chocolate. And then here it is the best gluten-free version. It's like kismet; it means I have to make one. Very, very soon, and I will use this recipe as my guide. It sounds so scrumptious!" — Angie
Patriotic Martini
"Who knew that what's been missing from my life was a Martini!! This one looks fabulous all decked out in Red, White & Blue!" — Mollie
Fresh Strawberry Pie
"This pie looks so fresh, cool & delish and I love that it has an easy homemade glaze, made with real strawberries. It's like strawberry on strawberry flavor!" — Mollie
Tater Tot Waffle Pizza
"Honestly, what's not to like about these Tater Tot Waffle Pizzas?! I think it's a great idea!" — Angie
***
Now, let's party! Join Fiesta Friday #335 by adding your link(s). Don't forget to link your post to FiestaFriday.net and the cohost(s), so you can be featured. Your cohost this week is Petra @ Food Eat Love
Who wants to cohost next week?
If you're new to Fiesta Friday, please read the guidelines.
You are invited to the Inlinkz link party!