Warning ⚠️ This is a rant. I don't have internet and cable at the moment. Which sucks! Big time!
They've been out since yesterday morning. My next door neighbor causes all this calamity when he decided to put in an underground sprinkler system, and didn't mark the cable line. I hate neighbors!
Alright, ok, I don't hate neighbors, I'm just frustrated because I can't do anything except wait for the cable guy to come and fix the problem. Thankfully I can still publish this post, using cellular data. And thankfully, a few weeks ago when my sage was in bloom, I picked the blossoms and made myself sage blossom syrup.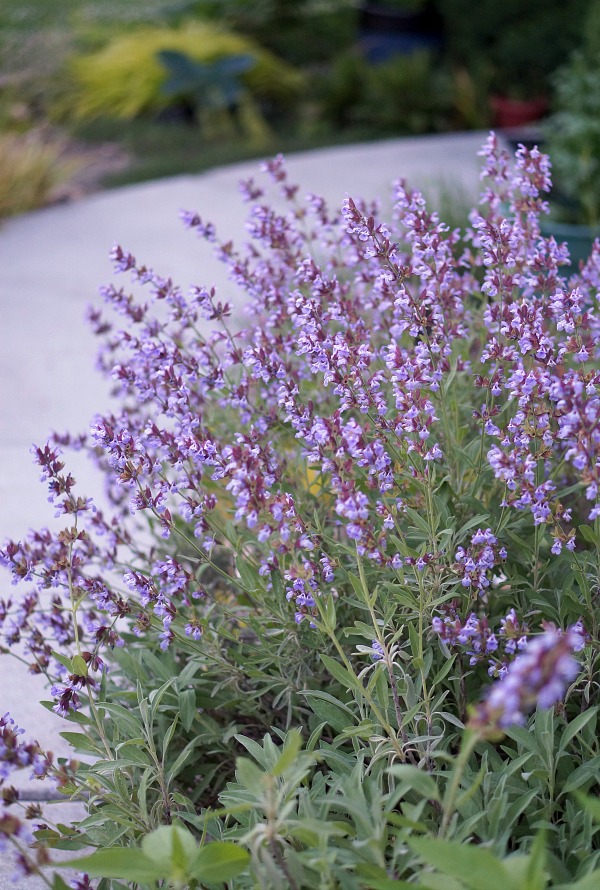 So now I can at least enjoy a bowl of ice cream with sage blossom syrup, while sulking.
Looking at these makes me feel better, too:
Decadent Vegan Biscoff Brownies
"I saw "Decadent" and I saw "Brownies". I don't know about you, but that's enough for me to say I'm all in. I always have time for decadent brownies." — Angie
Mussels with GF Shirataki Noodles
"Those noodles! I must try them. I love to learn about, for me, new products and they sound so good. Mussels are delicious, great tips on cooking them and look out for potentially bad ones, I would happily tuck in to this dish!" — Petra
Homemade Buttermilk Scones
"Freshly baked scones are always a favorite and with buttermilk, I am in! This is my kind of treat!" — Petra
Dudhi Muthia
"I'm crazy about Indian food, and the varieties never cease to amaze me. Like this Dudhi Muthia; I've certainly never heard of it and I find it intriguing." — Angie
***
Now, let's party! Join Fiesta Friday #336 by adding your link(s). Don't forget to link your post to FiestaFriday.net and the cohost(s), so you can be featured. Your cohost this week is Liz @ Spades, Spatulas & Spoons
Who wants to cohost next week?
If you're new to Fiesta Friday, please read the guidelines.
You are invited to the Inlinkz link party!