Internet is finally back up at Casa Angie, albeit temporarily, and sanity is restored. It took many days of calling and complaining before our house was equipped with a temporary cable line. The husband is unhappy about the service.
Now there's a visible above-ground cable line that starts from one end of the neighbor's lawn to ours. Yay, that's just great! ← In case you mistook my meaning, that's sarcasm, by the way. The husband can't even mow the lawn!
The last technician they sent over warned that it may take as long as 14 business days before the permanent, underground cable can be replaced. Which, in my estimation, is likely to be more like… never! ← Okay, that's another sarcasm. I just hope this thing will be resolved SOON!
Anyway, while I was sulking and waiting around for wifi to come back on, I had my sourdough working again and this time I made these: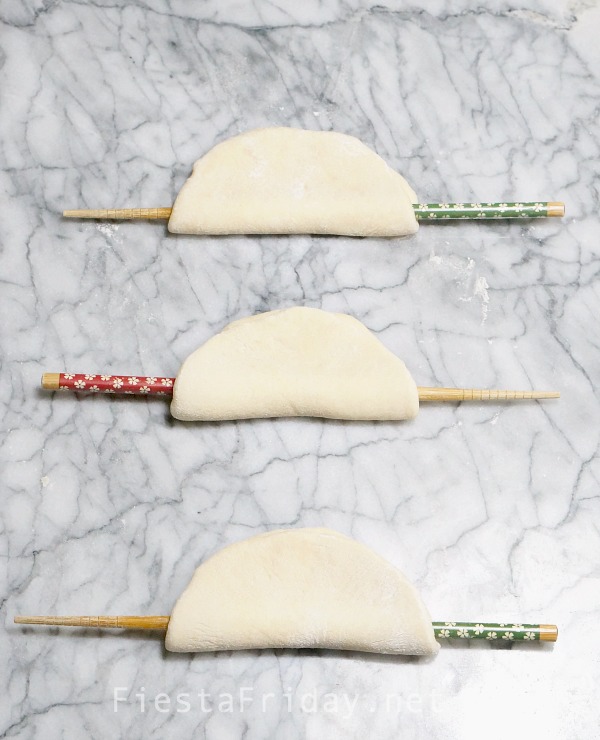 Chinese steamed buns, y'all! With sourdough!
Now I can't claim they were a raging success. They were a little too dense for my liking, but they were tasty. Any pointers on how to make them fluffier? Let me know!
Now let's take a look at these:
Citrus Curd (Lemon, Orange & Lime)
"Lemon and Lime curd is a favorite but I love the tip to add orange juice." — Liz
"I, too, love lemon or lime curd. But adding orange juice in the mix is ingenious!" — Angie
Boston Cream Pie Cupcakes
"She had me once I saw the beautiful roses on top of these delicious and unusual cupcakes." — Liz
"Oh wow, Boston Cream Pie Cupcakes! They sound delectable, and how pretty are they!" — Angie
Easy Shortbread Recipe with White Chocolate and Dried Raspberries
"Shortbread is a much-beloved cookie, this time with dried raspberries and white chocolate…oh my!" — Liz
Mantecadas – The Mexican Muffin
"I was impressed by the meticulous research into the history of these, I love learning about other cultures. " — Liz
***
Now, let's party! Join Fiesta Friday #337 by adding your link(s). Don't forget to link your post to FiestaFriday.net and the cohost(s), so you can be featured. Your cohost this week is Jhuls @ The Not So Creative Cook
Who wants to cohost next week?
If you're new to Fiesta Friday, please read the guidelines.
You are invited to the Inlinkz link party!