I hurt my right arm, which is my dominant arm, doing… something. I don't even know exactly what, but I'm in pain. It's most likely tendonitis from doing something repetitive. I've had it before.
So I'm thinking it's possibly caused by productive activities like digging up weeds or chopping vegetables. That's my guess. I do a lot of those.
The husband, on the other hand, thinks it's from unproductive online gaming. Maybe so, but what else is there to do in your spare time?! You can only watch so much TV.
There will be no cooking or gardening for me, for a while. Luckily, the husband is pretty handy on the grill. Lately, most of our home-cooked meals look like this.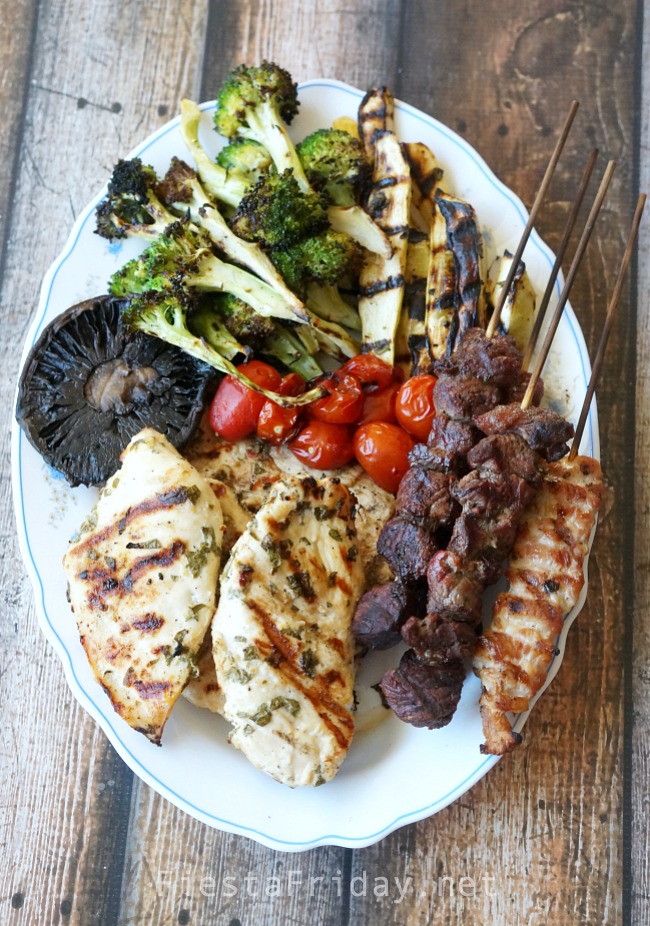 Quick, easy, and delicious!
And since I can't do a whole lot this weekend, I shall host this fiesta on my own. But please volunteer to cohost in the weeks ahead.
Features from last week's fiesta
Raspberry Cream Cheese Muffins
"Just yes Erin! Raspberries and cream cheese in a muffin with brown sugar? What's not to love! I can't wait to make these!" — Laurena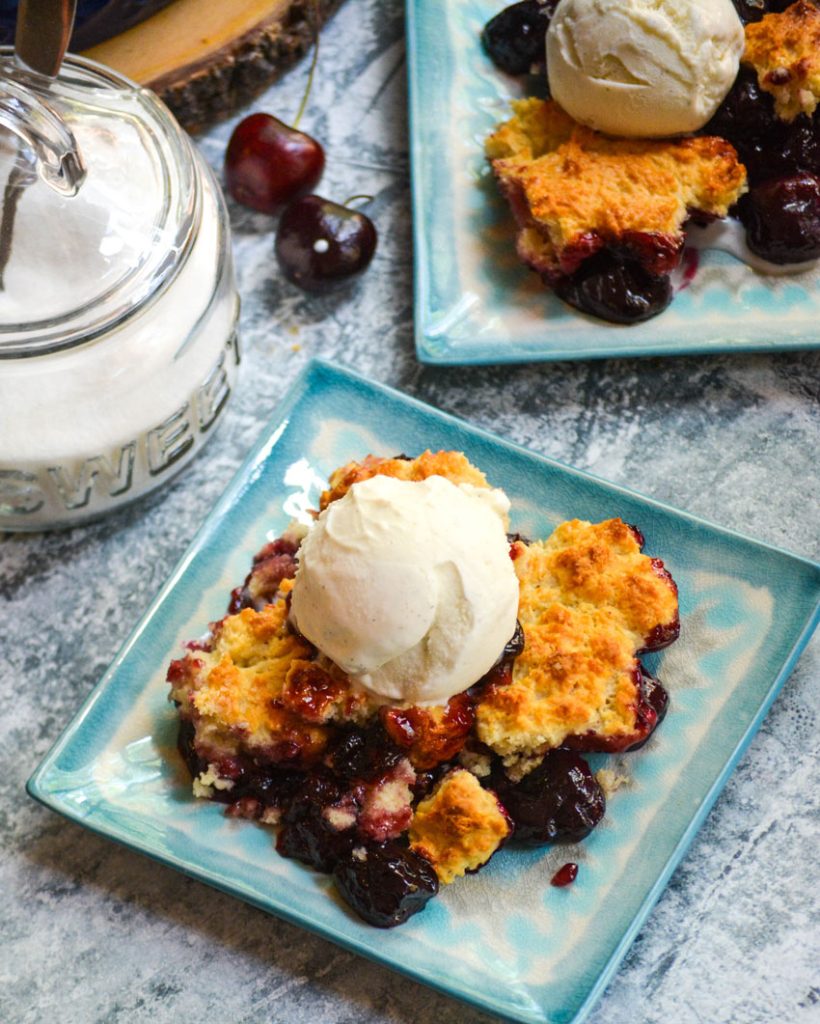 Grandmas Sweet Cherry Cobbler
"How delicious does this sound! Baked juicy cherries with a crispy cobbler topping. Oh my, Meaghan!" — Laurena
Easy Grilling Recipes To Try
"Aha! Something to show the husband, since he's been doing the meal-planning, which is really just grilling stuff he finds in the fridge." — Angie
Sweet Texas-Style BBQ Dry Rub Seasoning
"Aha again! More stuff to show the husband!" — Angie
***
Now, let's party! Join Fiesta Friday #333 by adding your link(s). Don't forget to link your post to FiestaFriday.net so you can be featured.
Does anybody want to cohost next week?
If you're new to Fiesta Friday, please read the guidelines.
You are invited to the Inlinkz link party!