Is this a dog or a sloth?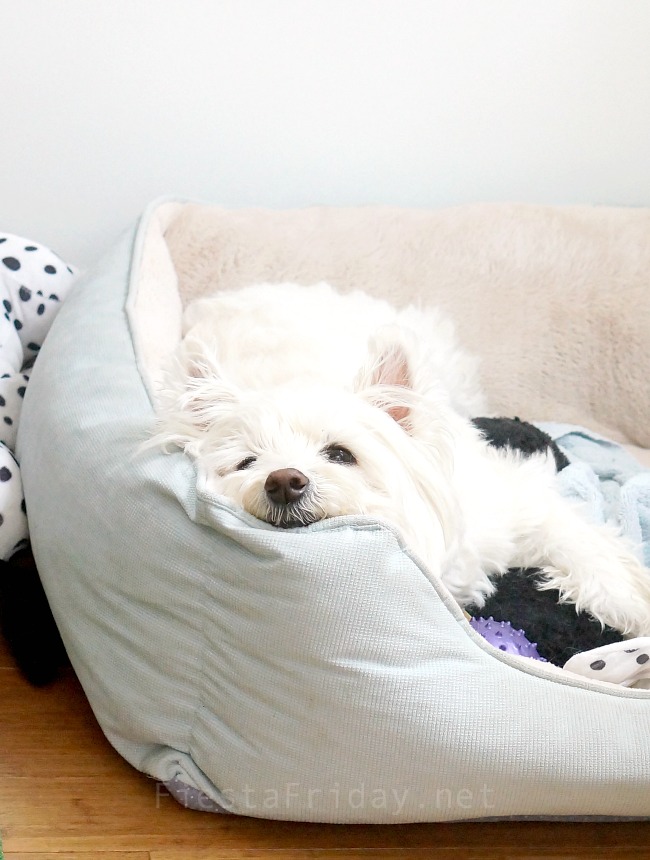 I swear as the weather gets warmer, Skye gets lazier. She just wants to sleep all day. And get a massage. Seriously. She'll keep pawing you until she gets it.
She will not run after a ball or even follow you to the backyard. And when she does, she only stays for a few minutes before she starts bugging you to let her back into the air-conditioned house. What a dog! In her defense, she is getting up there in age. At 12 years old, she's practically geriatric.
It doesn't matter to us one bit. We love her just the way she is. Honestly, I wouldn't know what to do without her. She's at my feet right now as I'm typing, keeping my toes warm. Aaw…
Features!
Raspberry Meringue Pie
"I'm so into anything with meringue right now. And this year I may be able to get a sizable raspberry harvest from the garden (yay!), so I can't wait to make this beautiful pie!" — Angie
Broad Bean Salad with Pink Peppercorns
"I usually don't have the patience to shell fava beans but this looks absolutely stunning, it might get me past the challenge." — Liz
Sweet & Spicy Cajun Spare Ribs
"Sweet and spicy spare ribs! Need I say more? This is on the menu for Father's Day." — Liz
Pineapple Coconut Muffins
"These muffins sound so scrumptious, right up my alley! Pineapple and coconut are a perfect pairing." — Angie
***
Now, let's party! Join Fiesta Friday #332 by adding your link(s). Don't forget to link your post to FiestaFriday.net and/or the cohost(s), so you can be featured.
Your cohost this week is Laurena @ Life Diet Health
Does anybody want to cohost next week?
If you're new to Fiesta Friday, please read the guidelines.
You are invited to the Inlinkz link party!