It's important to stay hydrated and what can possibly be a better way of doing it than with this Matcha Mojito. It has matcha, it has mint… it's practically a health tonic!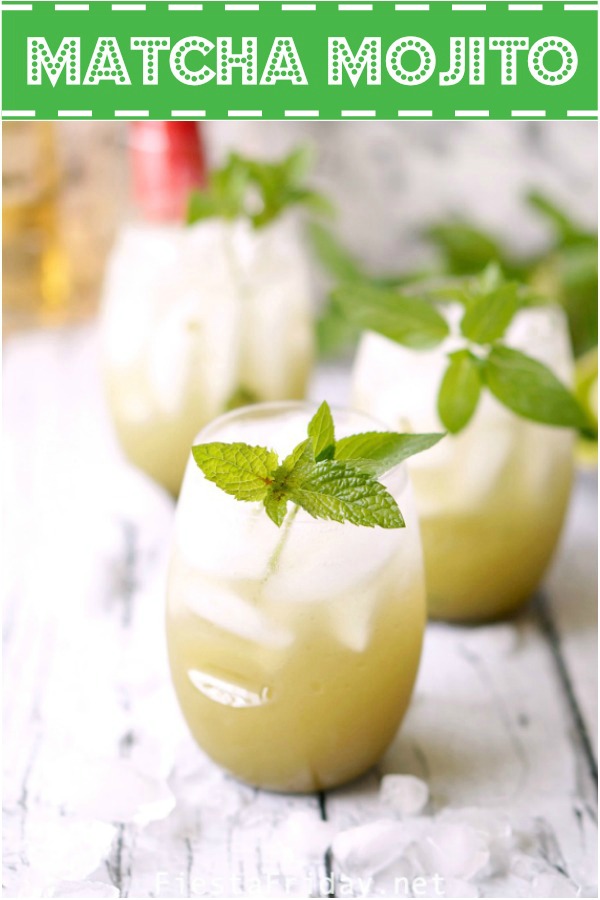 I am… positively…
m
.e
..l
…t
….i
…..n
……g
In this heat…
Like an ice cube…
Like butter…
Like a candle…
You get the point.
The heat is just unbearable!
I have to be extra mindful. You, too, ok? A couple of years ago, I was packed and sent to ER due to being outside, in this kind of heat, for too long.
I was told to take it easy in this type of situation. And drink a lot.
So I've been lounging around…
And I've been drinking… THIS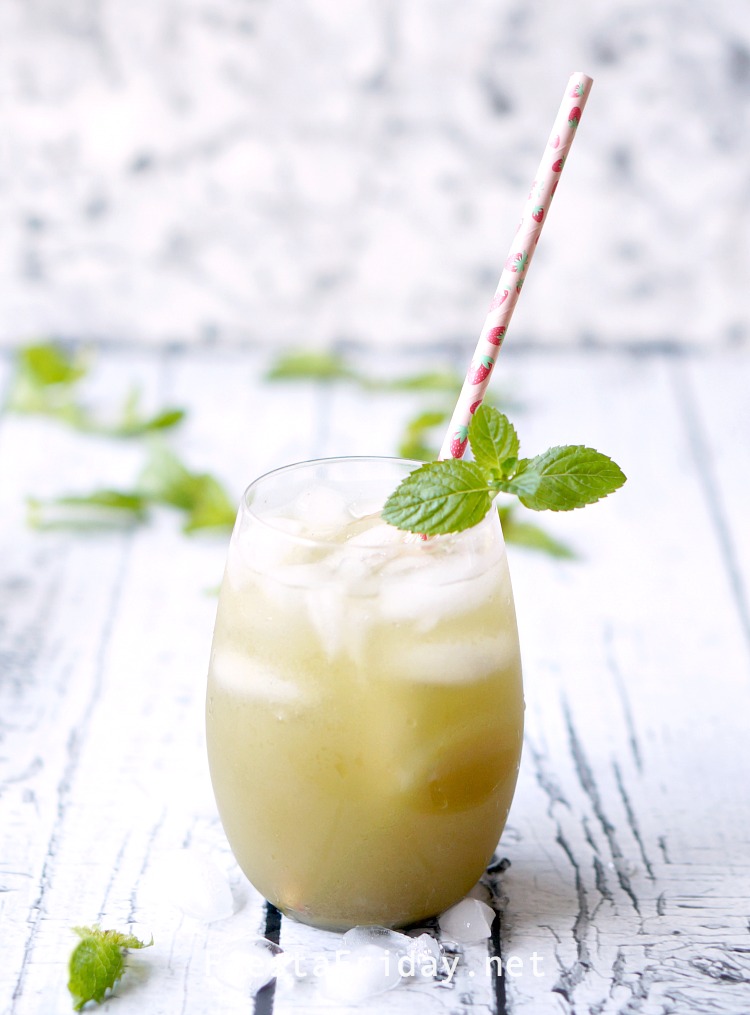 Matcha Mojito…
I am very obedient…
I follow directions…
The hubs didn't think this is the kind of drinks the doctor had in mind. And to that I said… You want me to stay hydrated or not? At which point he zipped. He's a smart man.
Besides, who can possibly disagree with matcha mojito? It has matcha. It has mint. It's practically a health tonic. Right?! Right?!
If you're not into rum or anything alcoholic or serving this to underage people, however, you can definitely make this without. It'll still be refreshing.
Except then you'll have to call it mock-jito.
Or maybe since this is a matcha mojito, you can call it mat-jito.
Oh boy, I think the heat is getting to me!
Making Matcha Mojito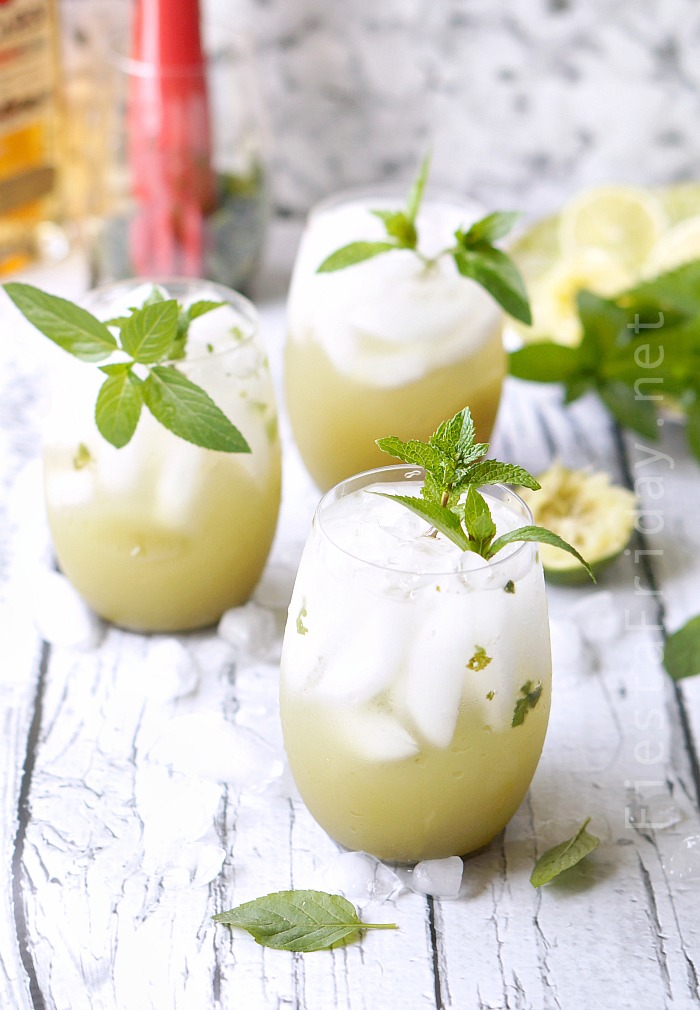 So…mojitos are very easy to make. Definitely don't need to take a bartending class to make them. You basically just muddle mint leaves with a little bit of sugar and a nice thick slice of lime, then pour in some rum and club soda or seltzer, and finally, top with ice. That's it, that's mojito!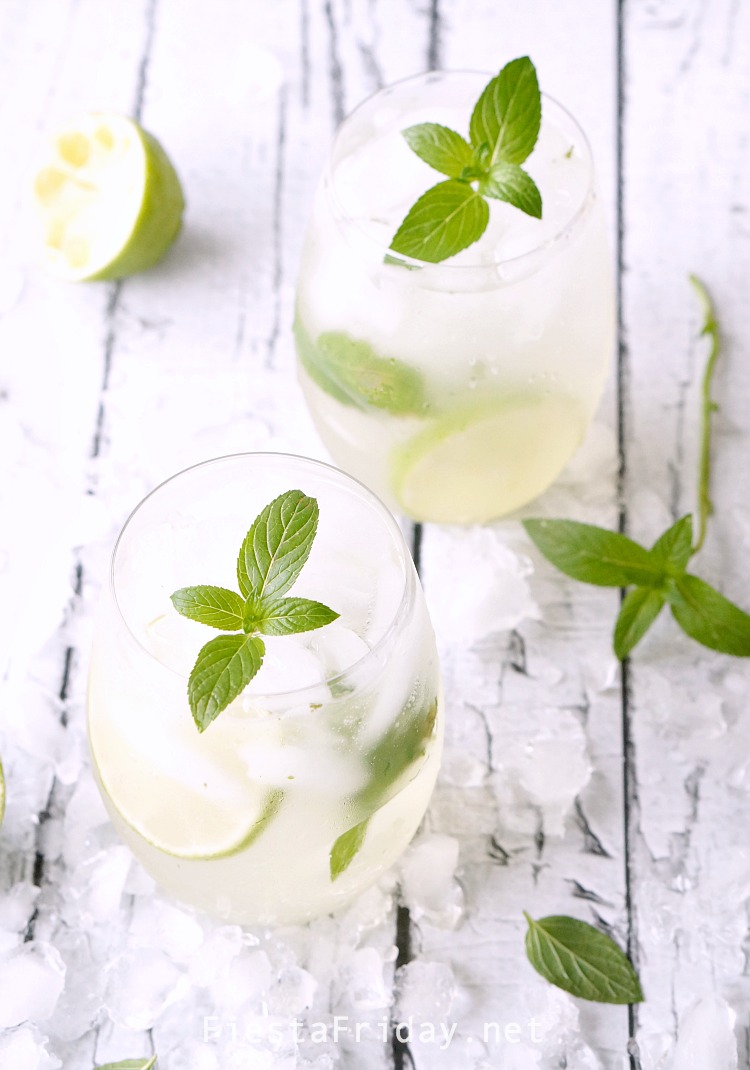 On any given day, it's one of the best cocktails you can ever make. So aromatic and so thirst-quenching!
If you don't like to swallow bits of mint, however (I don't mind), you can employ your shaker and strainer.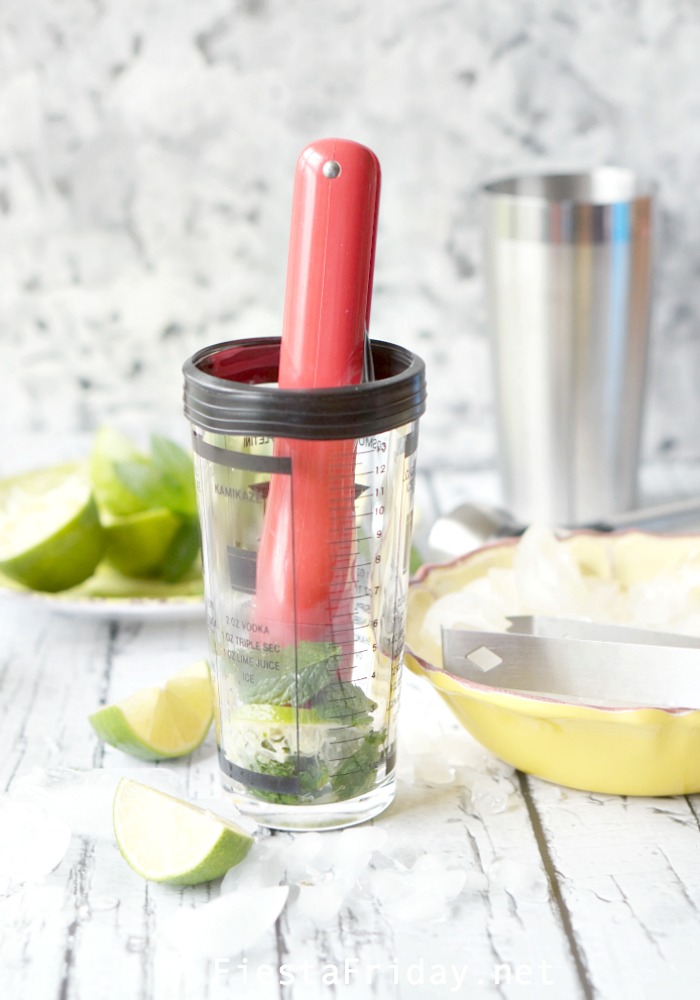 And if you want to add matcha to make it into a matcha mojito, the easiest way is to start with a matcha syrup. It will make it easier to blend the matcha powder into the cold drink.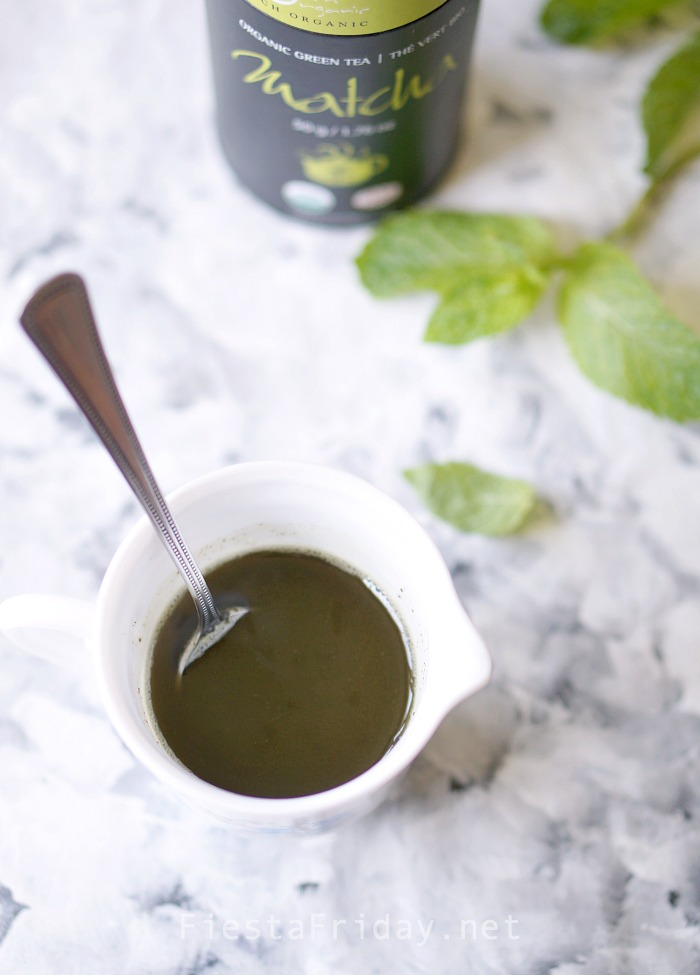 Matcha Mojito
Author:
Angie | FiestaFriday.net
Ingredients
For the matcha syrup
¼ cup sugar
¼ cup water
2 teaspoons matcha powder
For the mojito
5 to 10 mint leaves (depending on the size of the leaves and how minty you like your mojito - I like a lot of mint)
1 tablespoon sugar
1 thick slice of lime (the peel will impart some bitterness when muddled; this is important!)
1 to 2 tablespoons matcha syrup (depending on how sweet you like it)
1 tablespoon lime juice
1 to 2 oz. white or gold rum (white is traditionally used, but gold is fine, too)
4 oz. club soda or seltzer
1 cup ice cubes or crushed ice
Instructions
To make the matcha syrup
Heat sugar and water in a small pan until sugar dissolves. Or you can just microwave it in a small cup.
Add matcha powder and stir until matcha is completely incorporated. Set aside to cool before using. This is enough for up to 4 servings.
To make the mojito
In your shaker, muddle the mint leaves with the sugar and slice of lime.
Add matcha syrup, lime juice, rum, and ice. Shake vigorously until it's very cold.
Strain into a glass, add the club soda or seltzer. Top with more ice.
Mojitos are one of the few cocktails that I prefer to drink straight out of the glass without a straw. It tastes better somehow. Or maybe I'm just too impatient to sip through a straw.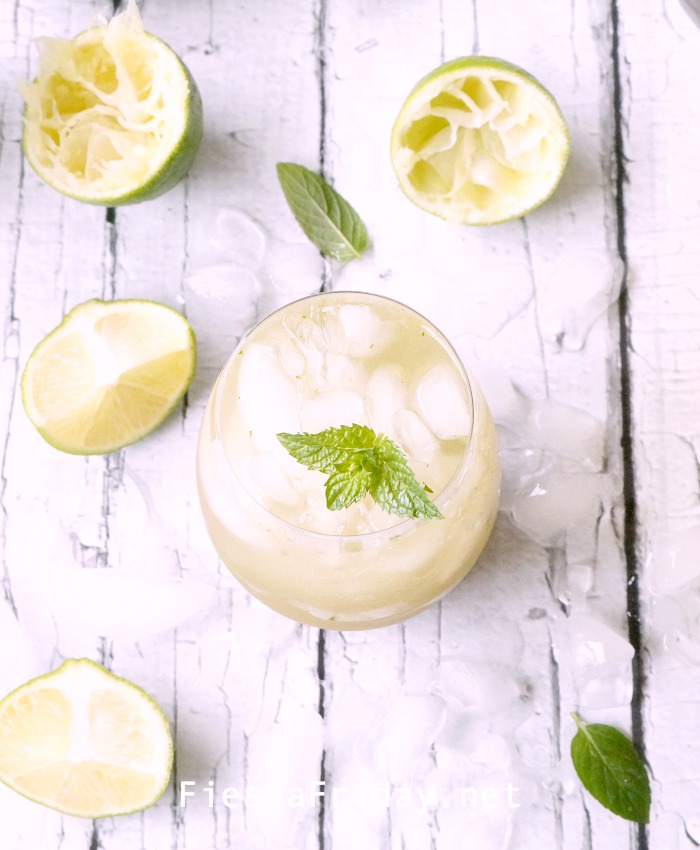 But for the blog, you want to make it look pretty… That's when you filch your daughter's collection of cute straws…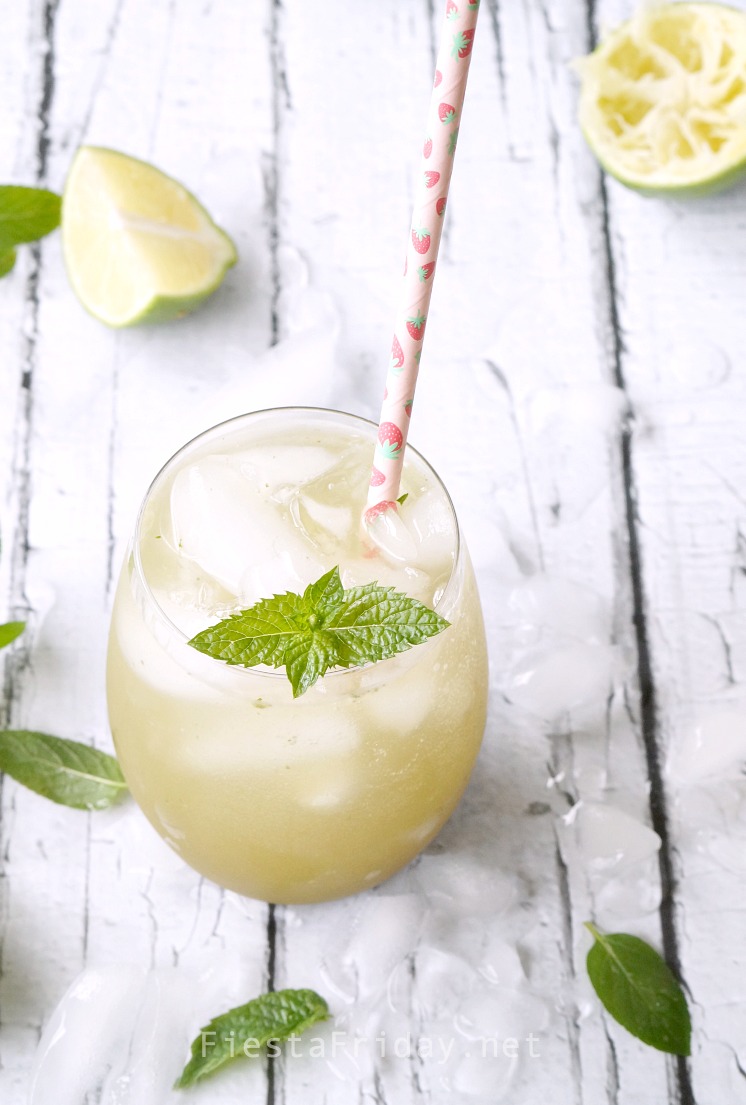 So now that you know how easy it is to make mojitos, even the matcha kind, why don't you go ahead and make a whole pitcher? If you do, let me know, please… I would like to see it.
Pin It To Make Later – Follow Me on Pinterest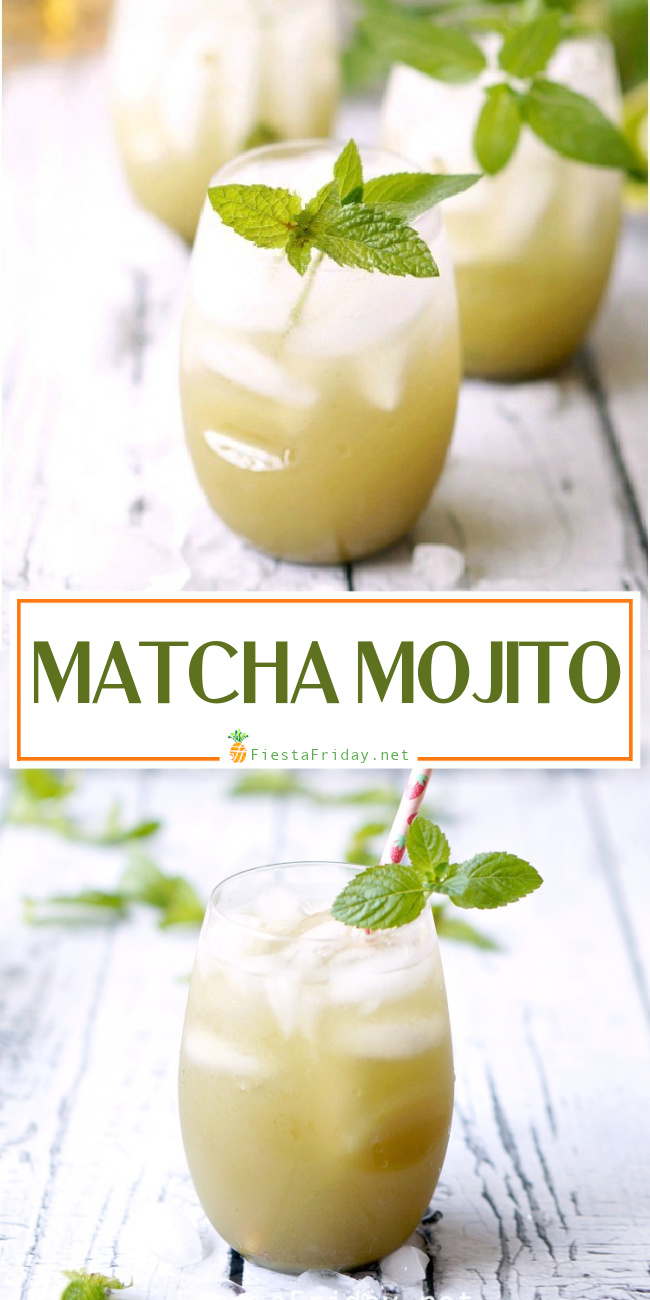 If you like this recipe, please give it a ⭐⭐⭐⭐⭐ rating in the comments section below. Thanks!