Matcha Mojito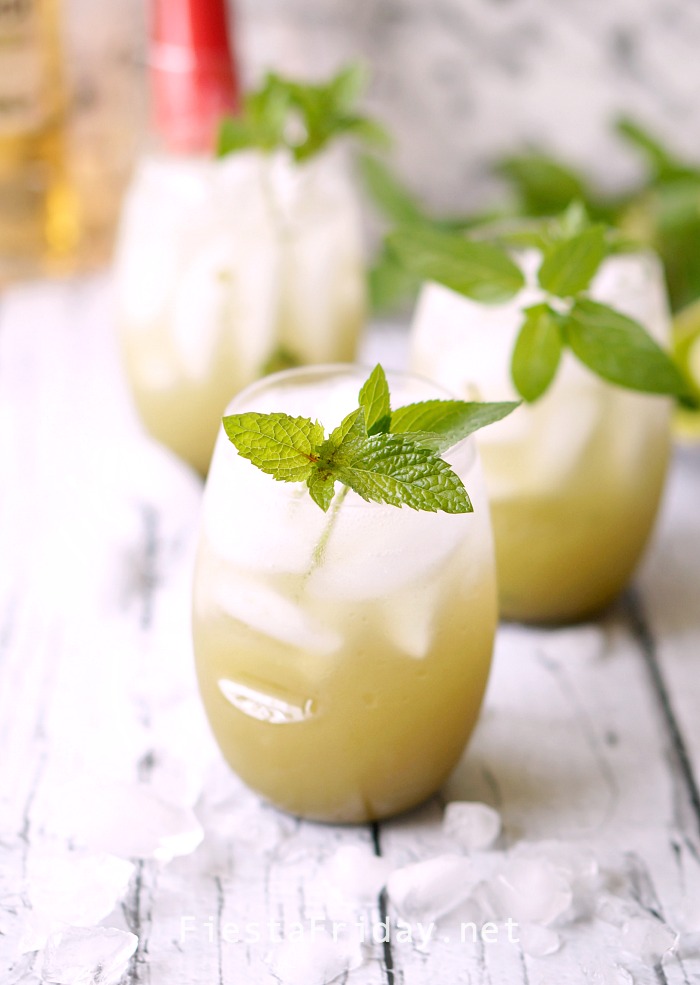 Author:
Angie | FiestaFriday.net
¼ cup sugar
¼ cup water
2 teaspoons matcha powder
5 to 10 mint leaves (depending on the size of the leaves and how minty you like your mojito - I like a lot of mint)
1 tablespoon sugar
1 thick slice of lime (the peel will impart some bitterness when muddled; this is important!)
1 to 2 tablespoons matcha syrup (depending on how sweet you like it)
1 tablespoon lime juice
1 to 2 oz. white or gold rum (white is traditionally used, but gold is fine, too)
4 oz. club soda or seltzer
1 cup ice cubes or crushed ice
Heat sugar and water in a small pan until sugar dissolves. Or you can just microwave it in a small cup.
Add matcha powder and stir until matcha is completely incorporated. Set aside to cool before using. This is enough for up to 4 servings.
In your shaker, muddle the mint leaves with the sugar and slice of lime.
Add matcha syrup, lime juice, rum, and ice. Shake vigorously until it's very cold.
Strain into a glass, add the club soda or seltzer. Top with more ice.