I'm running out of cohosts! I can probably man the fiesta by myself for a while, but it's so NOT fun!
So I'm calling out for help here, people. Please hear my call! If you have time to spare, please volunteer to be Fiesta Friday cohosts.
Trust me, it's a lot of fun! You'll get to know new blogger friends in a more intimate way. You'll get more views and hyperlinks, which can only help your SEO, aaaand…you'll get to select features!
C'mon, who will hear my call? I'm waiting…
From last week's fiesta
Mojito Cheesecake (No Bake) from Kat @ The Baking Explorer
"Wow! How delicious does this look?! – I'd never have put lime & mint together but I can't stop thinking about this!" — Laurena
"Kat's No Bake Mojito Cheesecake looks sensational, full of zesty Mojito flavours! It's the perfect summer dessert. I cannot wait to try it!" — Jenny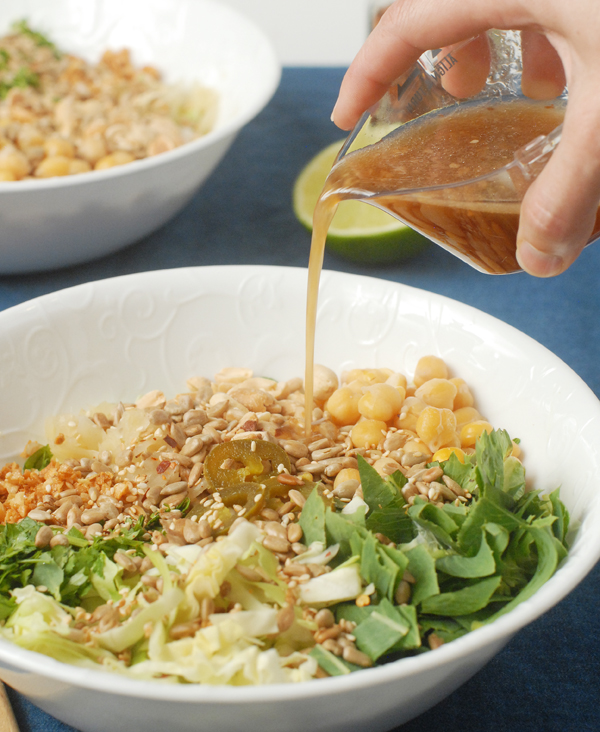 Burmese Pickled Ginger and Fried Garlic Salad
"This may be the first Burmese recipe in my collection. Very intriguing and different, but sounds so flavorful. Wonderful!" — Angie
Pomegranate Beet Salsa from Monika @ Everyday Healthy Recipes
"This vibrant red salsa is made with wonderful earthy seasonal beetroot and sweet pomegranate seeds. A fabulous addition to any table." — Jenny
Corn Fritter Pancakes from Mollie @ The Frugal Hausfrau
"Mollie, these look so good! Pancakes yes. Corn yes. These sound amazing together! My new favourite pancake!" — Laurena
***
Now, let's party! Join Fiesta Friday #233 by adding your link. We will be voting for favorite links to be featured next week. Voting will start on Tuesday noon EST, and you can vote for up to 5 links. So please come back on Tuesday to register your votes!
If you're new to Fiesta Friday, please read the guidelines.
If you're interested in becoming a co-host, please leave me a message.
[inlinkz_linkup id=790657 mode=1]