It's been hot, hot, hot! And the mosquitos, oy! My arms and legs bear the painful evidence of someone with blood type O.
Apparently, when you're a blood type O, according to some studies, the mosquitos find you tastier. Did you know that? Me, neither! Well, now I do. That explains why I'm always getting bitten and my husband is not. So unfair!
Also, apparently, if you drink a lot of beer. So there goes my summer beer. Actually, I don't even like beer. I'm a strictly wine and cocktails appreciator. That means I can still enjoy my mojitos!
Which reminds me, whatever happened to the mojito recipe I promised you last week? Okay, as soon as I stop being itchy, I will write it.
Btw, it's been suggested to me that when you go around visiting or viewing and commenting on each other's links, if there is a rating system in place, such as a recipe rating, that you should invest a few seconds of your time to use it.
I think it's a good idea. Let's give each other good ratings to help boost our SEO!
P.S. Who wants to cohost next week? I have a newbie cohost who would benefit from someone who can show her the ropes.
From last week's fiesta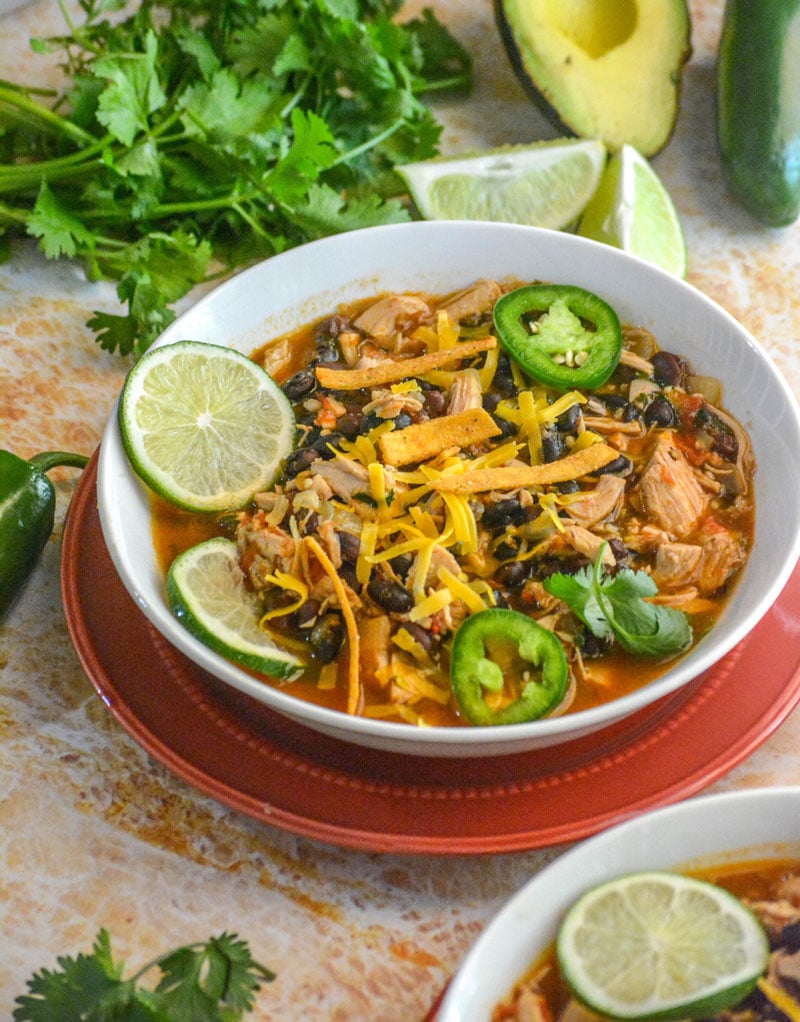 Healthy Chicken & Black Bean Tex Mex Soup from Meaghan @ 4 Sons 'R' Us
"I'm so impressed with this! I'm guilty of only having soup in cold weather but Meaghan shows us how delicious soup can be in summer too! Just look at that vibrant inviting bowl!!! Could soup be the new salad!?" — Laurena
Olive Tapenade Avocado Toast from Alex @ Turks Who Eat
"A gorgeous combination of flavors and colors! The perfect meal and so healthy. I can't wait to try this out!" — Antonia
Strawberry Muffins with White Chocolate Drizzle from Jo @ Jo's Kitchen Larder
"You can't look at these and not want to eat one! Cake, fresh strawberries, and chocolate! Oh my! These are utterly perfect – I just hope mine turn out as pretty!" — Laurena
Barbecue Baked Beans from Jenny @ Dragonfly Home Recipes
"I am a sucker for good baked beans, especially this time of year. I adore the combination of beans and flavors! Just perfect for a cookout!" — Antonia
***
Now, let's party! Join Fiesta Friday #232 by adding your link. Don't forget to link your post to FiestaFriday.net and the co-hosts' blogs, so we can feature you. Your co-hosts this week are Laurena @ Life Diet Health and Jenny @ Apply To Face Blog.
If you're new to Fiesta Friday, please read the guidelines.
If you're interested in becoming a co-host, please leave me a message.
[inlinkz_linkup id=789741 mode=1]