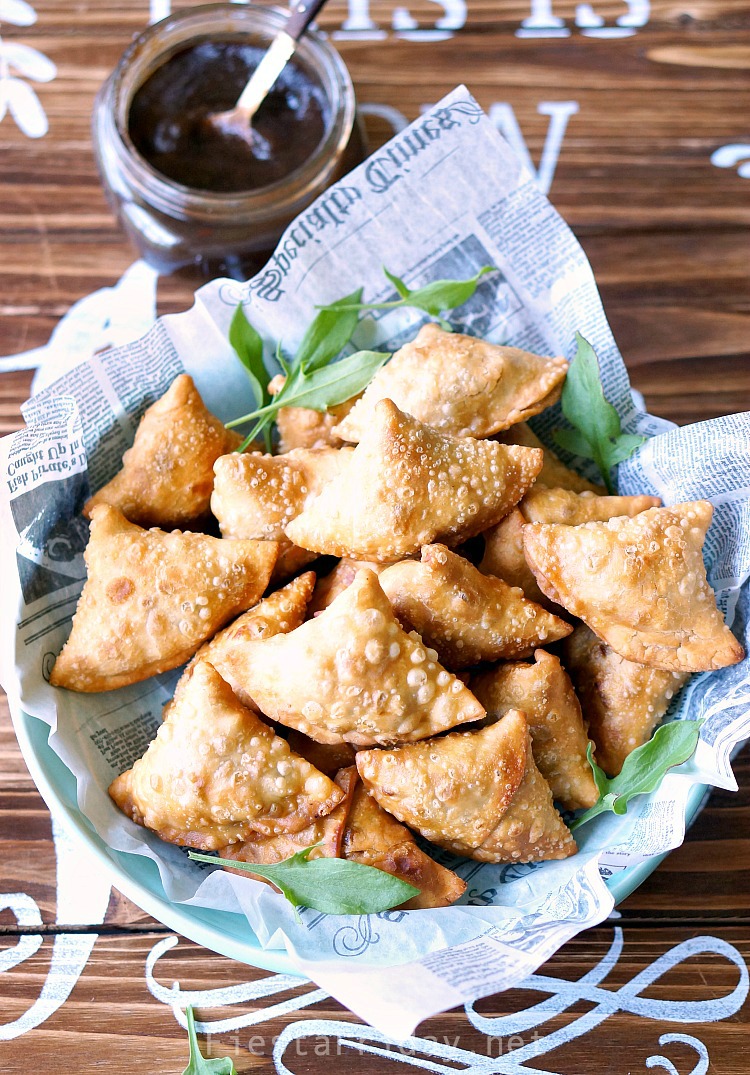 Samosas are not usually something I make on a whim. Samosas require thorough planning, since making them involves multiple steps, the kind that would deter even the most enthusiastic cook, i.e., dough-making and frying.
But every time I make samosas, my hard work is always well appreciated by the family and usually elicits requests of more, please. Try saying no to those pleading eyes. You have no idea how hard it is to be the cook!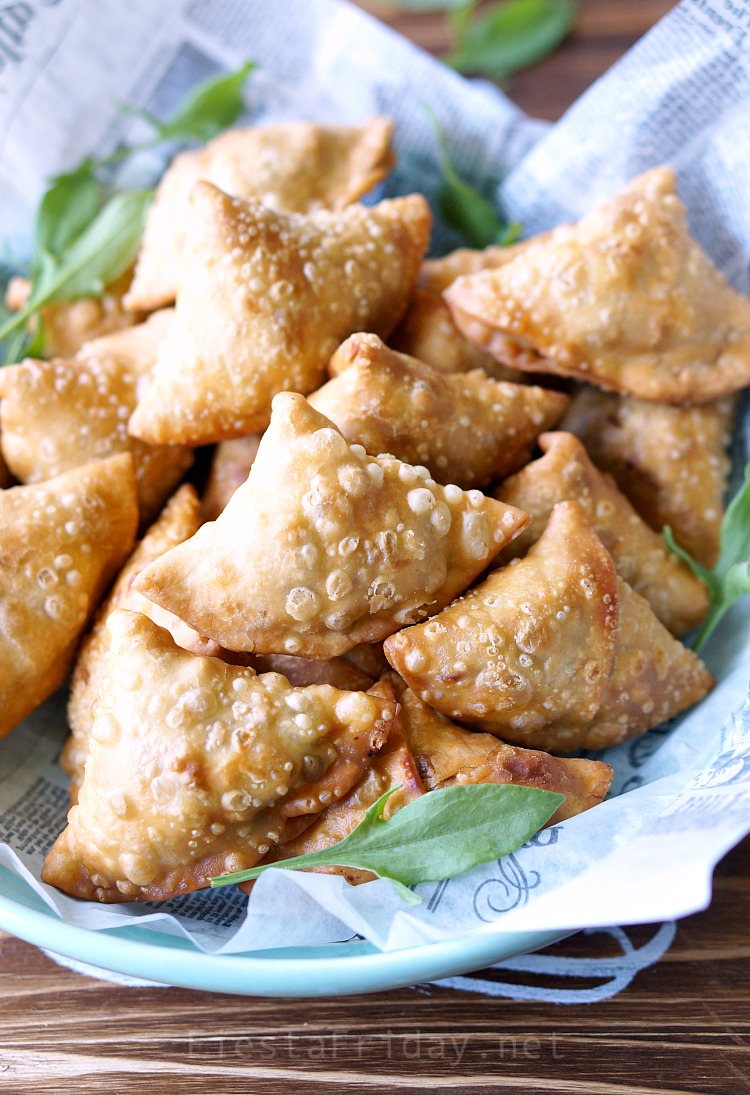 On a recent unusual burst of energy brought on by a good night's sleep, I woke up very early and instead of having the usual cereal or toast or bagel for breakfast, I made a big pan of breakfast potatoes.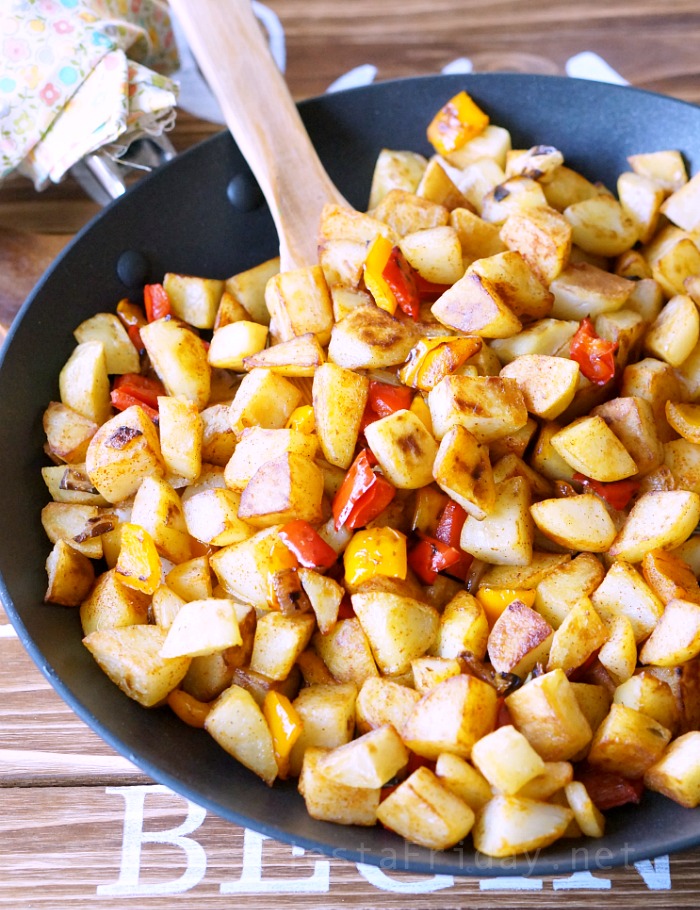 The family, however, didn't stir for another 4 hours, by which time the potatoes had lost their crispness. Potatoes are fickle that way.
I could have just turned them into breakfast burritos but my mind just went to samosas for some reason. I think it was from watering and looking at the rhubarb in the garden.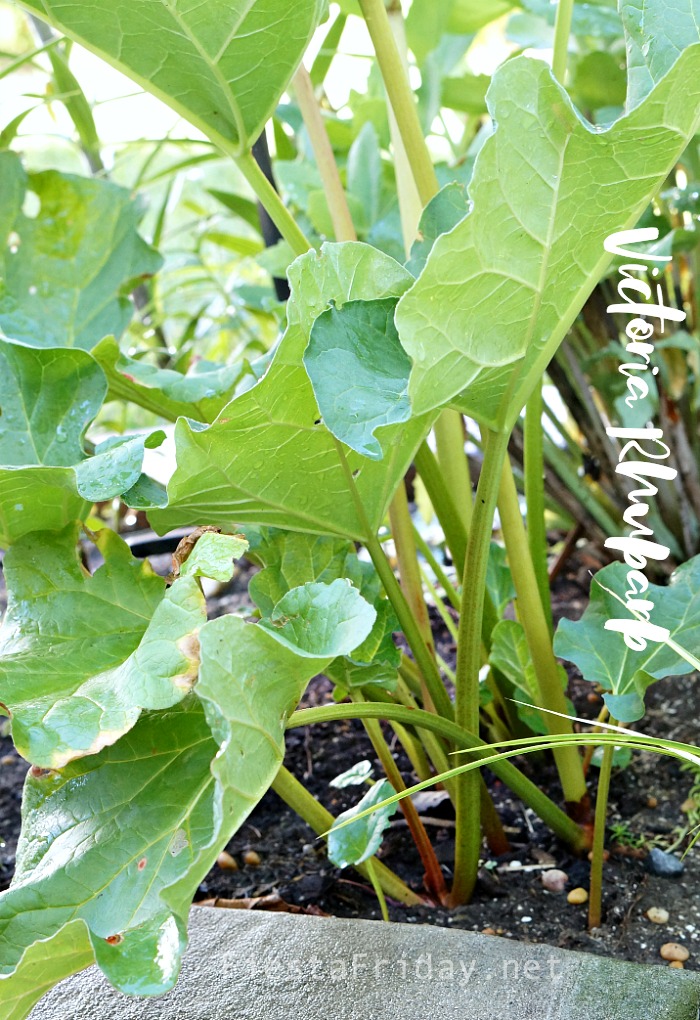 And this clump of sheep sorrel.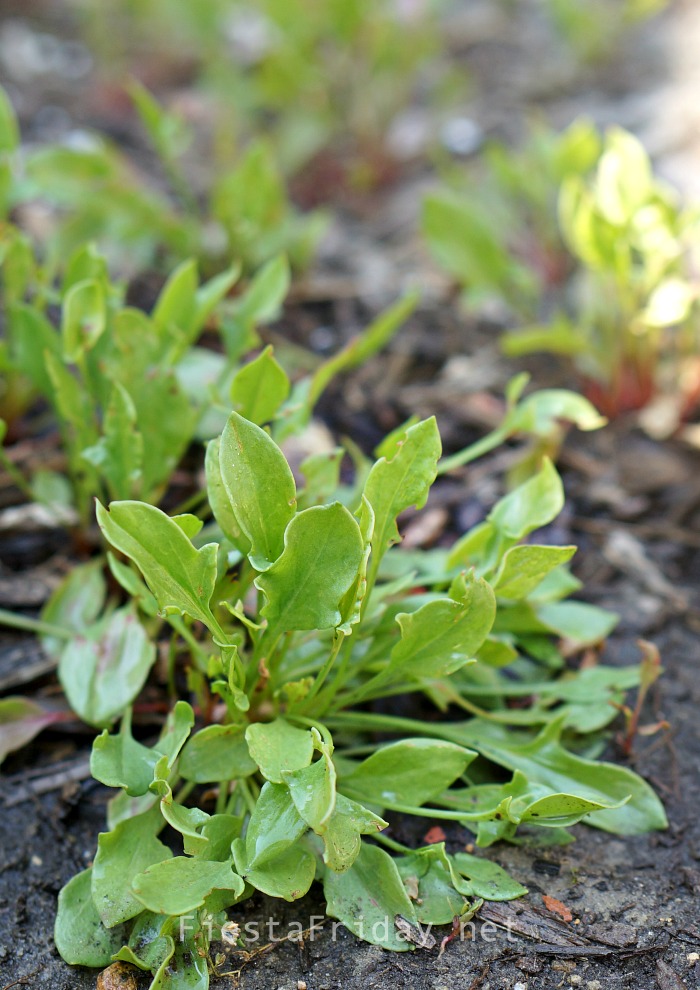 My rhubarb grows green, with just barely a hint of red on the very bottom of the stalk. The last time I tried making rhubarb compote out of it, nobody wanted to touch it. Washed-out brownish green isn't the most appealing color for food.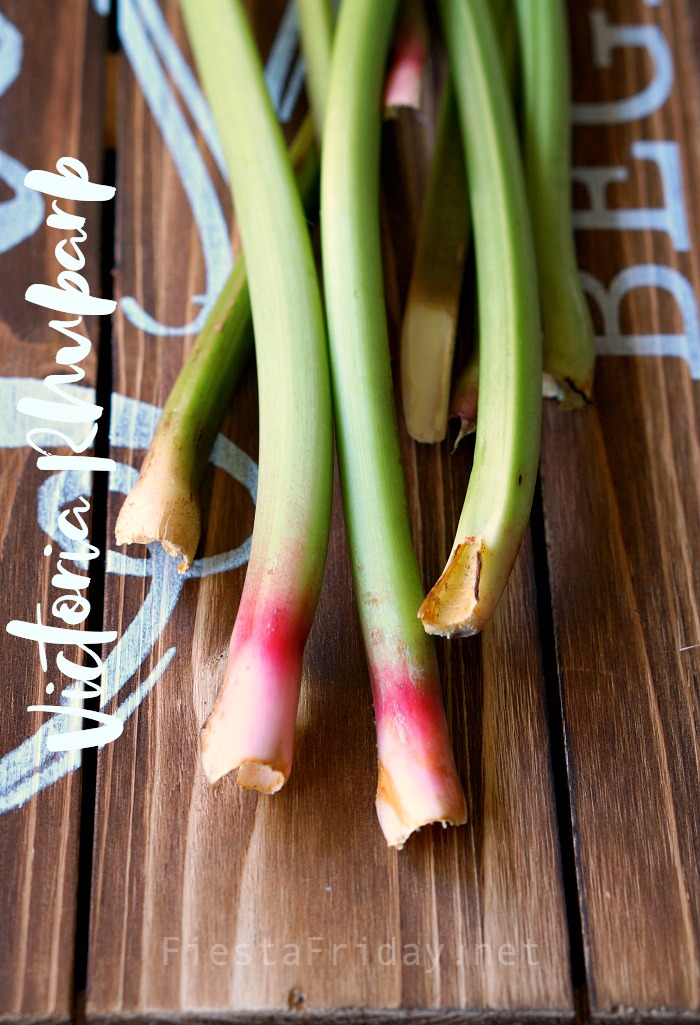 But this rhubarb has a nice bright tart flavor and is not in the least bit stringy. And if you use it in a savory and not dessert-y recipe, hidden inside as filling at that, I don't think anyone would object. It's time for it to be useful in the kitchen.
And the sorrel? It's also tart and bright and green. Just seems so right to fill the samosas with.
I did say it was an unusual day, didn't I?
So, while these may not be your normal, regular, usual samosa ingredients, I can confirm to you that the results were sensational. These samosas received more "more, please" than any other I've made. These are my spectacular samosas!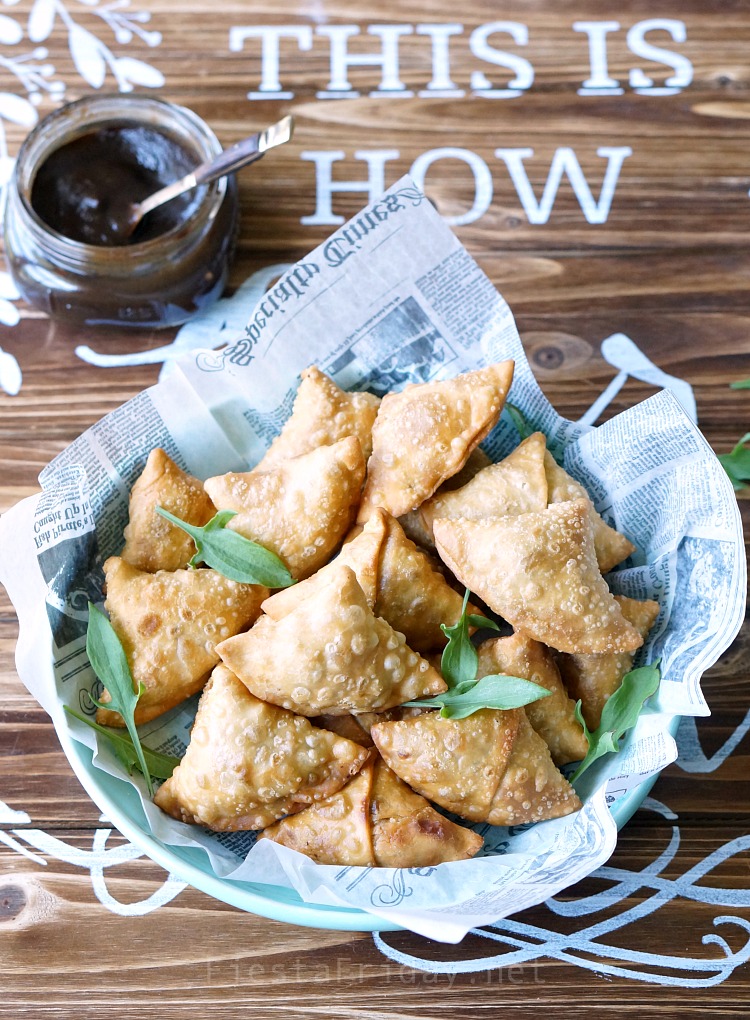 Spectacular Samosas
These are not your usual samosas. Filled with rhubarb and sorrel that lend their tart flavor, along with the more traditional potatoes and peas, they are downright spectacular!
Author:
Angie | FiestaFriday.net
Recipe type:
Appetizer/Snack
Ingredients
The spice mix
2 teaspoons whole coriander seeds
1 teaspoon whole cumin seeds
1 teaspoon turmeric powder
1 teaspoon paprika
1 teaspoon garam masala
Salt & pepper
The wrappers
2 cups all-purpose flour
½ teaspoon salt
3 tablespoons canola oil
6 - 8 tablespoons cold water
The filling
1 medium onion, chopped
1 cup finely diced rhubarb (substitute with amchoor powder or lemon juice)
3 cloves garlic, minced
1 jalapeño, seeded and minced
1 tablespoon olive oil
2 cups cooked potatoes, chopped
1 cup frozen peas, thawed
2 tablespoons chopped sorrel leaves (or more cilantro, or mint)
2 tablespoons chopped cilantro
Canola oil for frying
Instructions
The spice mix
Start by preparing the spice mix. Toast coriander and cumin seeds in a small pan over low heat. Cool before grinding. Add turmeric, paprika, garam masala, salt & pepper, and mix. Set aside.
The wrappers
To make the samosa wrappers, mix flour and salt, then add the oil. Using a fork, stir to distribute oil evenly. The flour mix should be crumbly. Add the cold water and continue stirring until dough comes together into a rough ball, just like making a pie crust. If you feel that the dough is too dry, add more water, 1 tablespoon at a time.
Once the dough forms a ball, lift it, pat it into a disk, then wrap with cling wrap and set aside while you make the filling.
The filling
In a large skillet or sauté pan, heat olive oil on medium-high heat.
Cook onion and rhubarb until they are soft. Add garlic and jalapeño. Stir for another minute, then add the spice mix. Continue stirring to distribute the spice.
Add the potatoes. As you're cooking, mash some of the potatoes slightly with the back of your spoon. It will make stuffing the samosas easier.
Add the peas, continue to cook for another couple of minutes until the peas are cooked. Add the sorrel or herbs last. Set aside to cool.
Making the samosas
Divide dough into 10 equal pieces, roll each into a ball.
Work with only 1 ball at a time, covering the rest so they stay soft. Using a rolling pin, flatten the dough ball into 6-inch circle. It should be very thin. You can use a large cutter to trim the edges. (*See how-to photos below)
Cut the circle in half, and form each semi circle into a cone, pressing seams to seal. Stuff with about 1 - 2 tablespoons of filling, then seal the opening. (*See how-to photos below)
Continue with the rest of the dough and filling.
Heat oil in a deep frying pan. Drop samosas gently one by one into the hot oil, but don't crowd the pan. Fry in batches instead. Fry for about two minutes, then flip and fry for another 2-3 minutes, or until samosas are golden brown. Drain on paper towels.
Best served with chutney. Tamarind chutney is my favorite, but any chutney or even tomato ketchup will be good.
If you like this recipe, please give it a ⭐⭐⭐⭐⭐ rating in the comments section below. Thanks!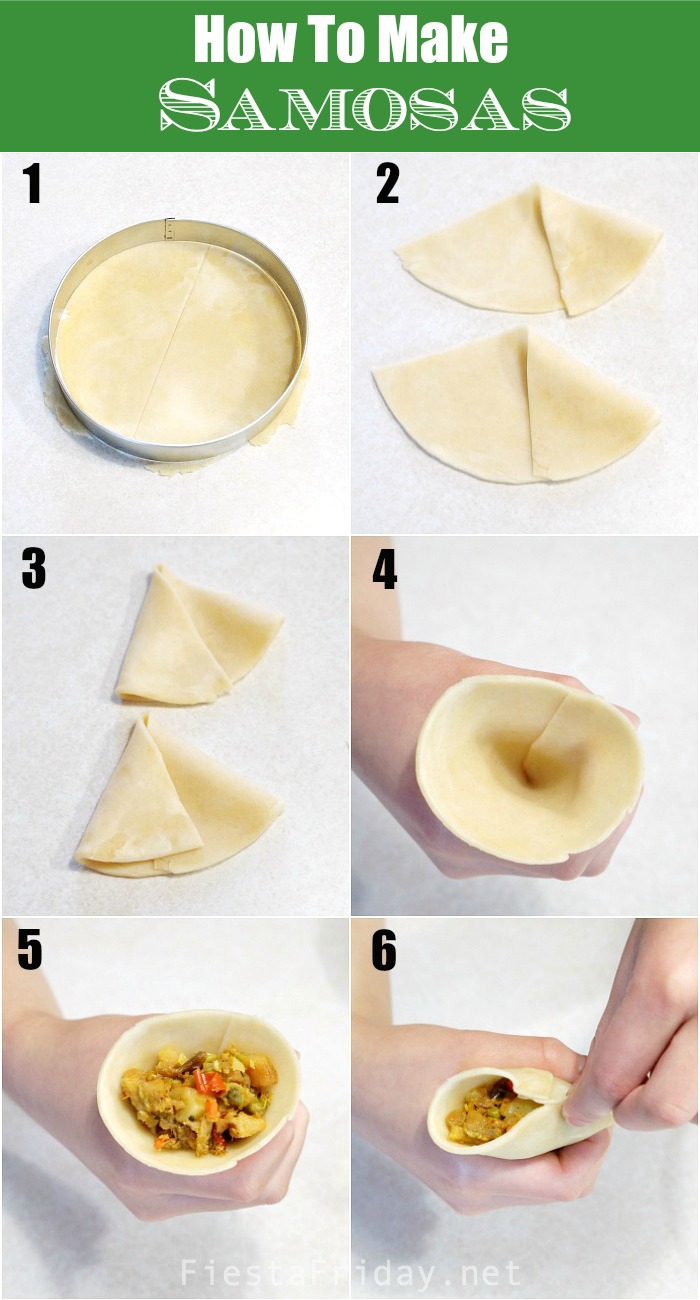 Pin This To Make Later!