Two things consume my life right now.
The garden and this game.
The garden, in its present state, is pretty dismal.
Some of my prized plants (the pink gaura and the rosemary bush, NOOOO…..?) didn't make it past winter. A few evergreen trees that provided privacy were damaged and bent from the weight of the snow and will have to be taken out. Lots to do in the garden!
But, still, I set aside time everyday to play that addicting game! I'm here to challenge anyone who can better my time in the game.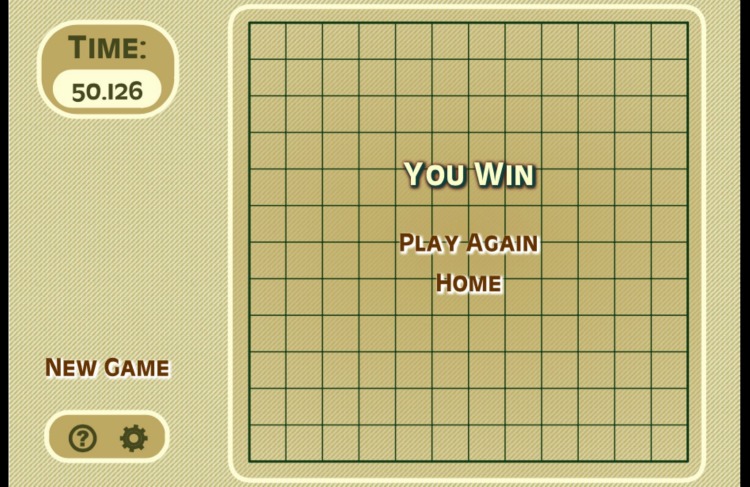 See that number right there, on the upper left hand corner of the screen? I'm very proud to say that I am now the reigning queen of Number Bonds, at 50.126 seconds. If you can beat it, I will relinquish my tiara to you. Willingly. Only because I know you can't ?
And now, it's time to fiesta!
***
But first, features from last week's fiesta:
Rhubarb and Custard Layer Cake with Pistachio Sponge from Kate @ Gluten Free Alchemist
"I loooove this!! Just the thought of it makes me drool, and it looks beautiful in its simplicity. That's what I call understated elegance." — Angie
Cauliflower Cheese Scones from Monika @ Everyday Healthy Recipes
"I love delicious recipes with a healthy twist. I would never guess there is cauliflower lurking in these cheesy beauties. Yum!" — Antonia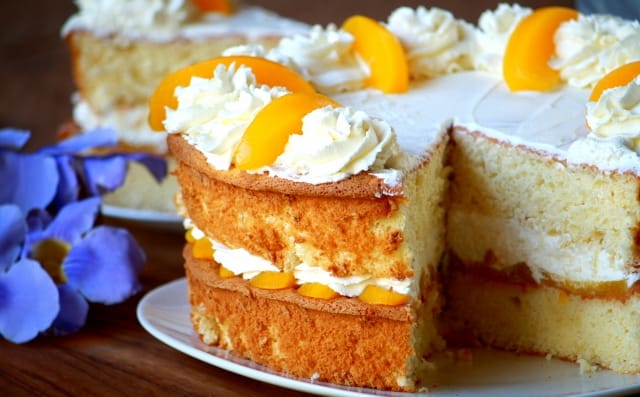 Peaches and Cream Sponge Cake from Lizet @ Chipa by the dozen
"What a beautiful cake! This is the perfect warm weather dessert! I could see this cake being a hit at any event!" — Antonia
Glazed Earl Grey Tea Cookies from Anjana @ Happy & Harried
"What, my favorite tea IN cookies?! Well I'm stoked! I need to try these!" — Angie
***
Now, let's party! Join Fiesta Friday #223 by adding your link. Don't forget to link your post to FiestaFriday.net and the co-hosts' blogs, so we can feature you. Your solo cohost this week is Mollie @ The Frugal Hausfrau.
If you're new to Fiesta Friday, please read the guidelines.
If you're interested in becoming a cohost, please leave me a message.
[inlinkz_linkup id=780136 mode=1]