The garden takes up most of my spare time at the moment. I find myself constantly thinking of plants.
This is also usually about the time of the year when I start thinking about resurrecting TheNoviceGardener.
My plan to merge it with Fiesta Friday never really came through. I did bring over a handful of recipes, but that was pretty much it.
Garden pictures don't seem to meld well with a fiesta site. That's my main issue. So there it is, still existing and standing, the old blog, but not really given life either.
I need to decide what to do with it! I do have lots of plant and weed pictures to share.
On the other hand, I barely have enough time to take good care of one blog as it is. Would I want to start (or restart) a second one?
Decisions, decisions… wish someone could tell me what to do. I'm not the best decisioner!
But I can't think about it right now. Right now it's time to fiesta!
From last week's fiesta:
Snicker Cupcakes from Kat @ TheBakingExplorer
"I love these gorgeous cupcakes! If snickers aren't already your favorite candy bar, they will be now! Chocolate and caramel get me every time!" — Mollie
Rhubarb & Ginger Cooler with Mint & Lemon from Jo @ Jo's Kitchen Larder
"This sounds very refreshing, perfect for hot summer days. It doesn't feel very summery where I am right now, but I know those hot and humid days will be here, and when they come, I'll be ready with this drink in my hand!" — Angie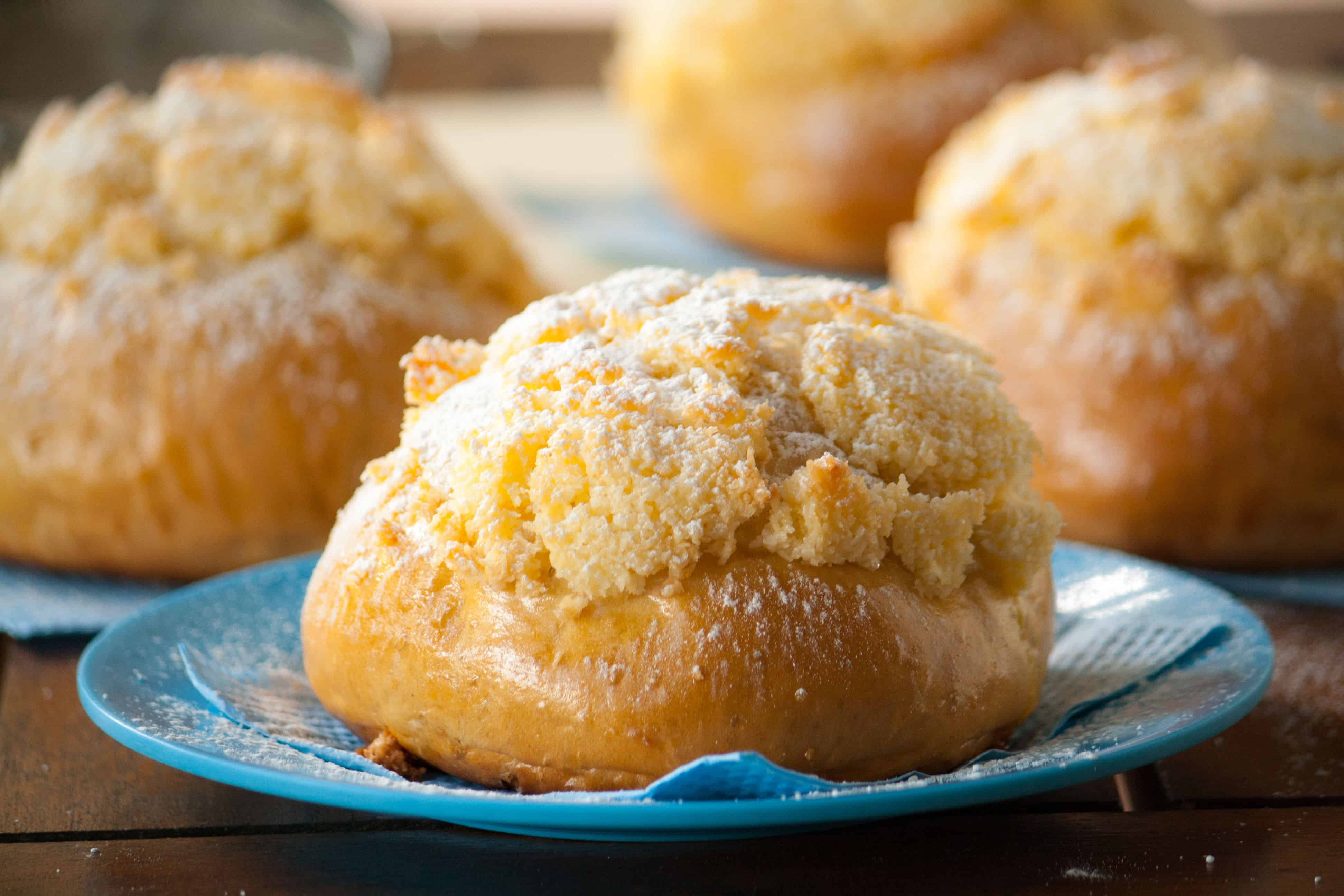 Pao de Deus from Lizet @ Chipa by the dozen
"Pao de Deus. Does that translate into get in my mouth now? Lizet says they're soft inside with a crunchy coconut crust and each bite is a step toward heaven. I believe her!" — Mollie
Wild Garlic Meatballs from Petra @ Food Eat Love
"Petra's proven that a handful of inspired ingredients and a few minutes of time can make a stunning gourmet treat. The flavors of the sausage, garlic and cranberry are a surprise but a kicked up nod to a more traditional (and now kind of boring sounding) Swedish meatball." — Mollie
***
Now, let's party! Join Fiesta Friday #224 by adding your link. Don't forget to link your post to FiestaFriday.net and the co-hosts' blogs, so we can feature you. Your solo cohost this week is Diann @ Of Goats and Greens.
If you're new to Fiesta Friday, please read the guidelines.
If you're interested in becoming a cohost, please leave me a message.
[inlinkz_linkup id=781135 mode=1]