Just in case you're wondering if my kitchen is being put to good use, let me offer you a visual evidence.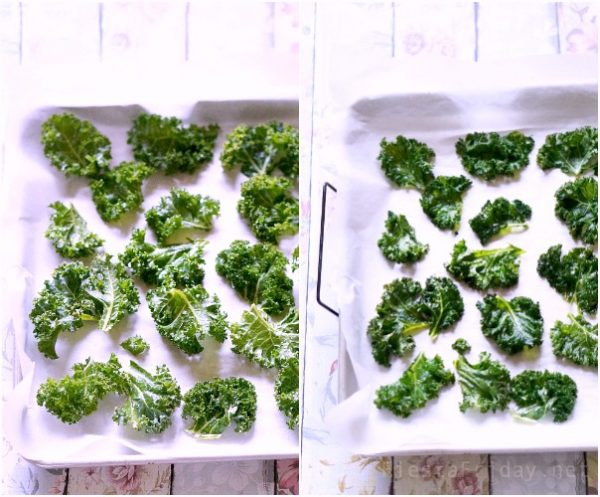 See?! I do use my oven. Very often. To make me lots and lots of kale chips. And not just for me. The whole family loves these! We go through them like water.
Actually, some people here don't drink water. So for him, he goes through these chips like soda. I guess the chips counter the health risks of the soda?? I can only hope.
So anyway, kale chips are so easy to make.
Wash, dry, then tear kale leaves into pieces, toss with just a smidgen of olive oil, then place on parchment-lined baking sheet, preferably without touching each other, sprinkle some salt or spices and bake in 300°F oven for 10 minutes, flip them, and bake for another 10 minutes. Done!
↑ RECIPE ↑
See, a one-sentence recipe. All recipes should be like this, don't you think?!
In other news, my lilac is in bloom.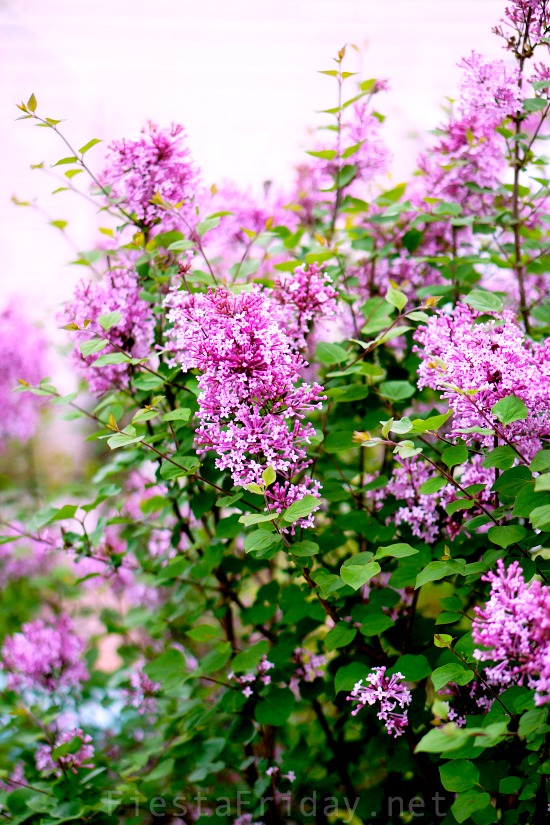 Whenever I see something like this in my garden, I say to myself… Life is pretty good.
Wish I could teleport the fragrance into your garden…
***
Features
Margarita Lime Bars from Lily @ Little Sweet Baker
"I almost always prefer savory to sweet but these Margarita bars sounds brilliant and the recipe makes me smile. Lime and tequila in a very edible bar is my kind of dessert!" — Petra
The Ultimate Spicy Tacos Al Pastor from Julie @ Hostess At Heart
"I loved the freshness of this recipe…The meat was cooked to perfection and had a lovely char on it. It totally won me over!!!!!!!!!!!!" — Lina
Indian puffed rice (Bhel puri) salad from Julianna @ Foodie On Board
"I fell in love with Bhel at an Indian restaurant in London. A friend of mine ordered it just for me as she knew I would love it. I have never made it myself and Julianna's delicious recipe looks to die for! Packed with flavors, textures and color, I am in love!" — Petra
Orange Cinnamon Braided Bread & Ricotta Honey Topped Toast from Anjana @ Happy & Harried
"The combination of orange and cinnamon is unbeatable! The bread looks amazing. Ricotta and honey topping sure does sound good!" — Lina
***
Now, let's party! Join Fiesta Friday #169 by adding your link. Don't forget to link your post to FiestaFriday.net and the co-hosts' blogs, so we can feature you. We'll vote for features this week. Your cohosts this week are Jhuls @ The Not So Creative Cook and Elaine @ Foodbod
If you're new to Fiesta Friday, please read the guidelines.
[inlinkz_linkup id=712106 mode=1]